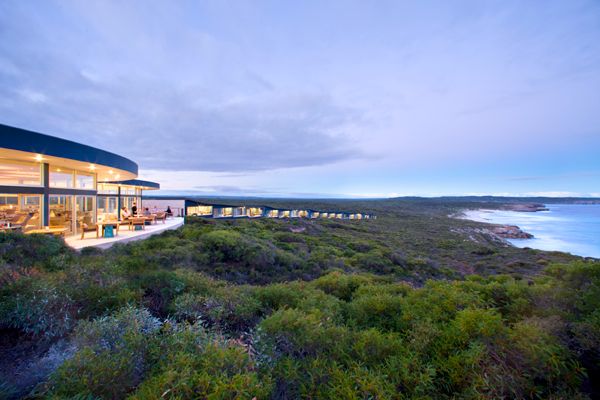 When you imagine an eco resort, most likely you don't envision anything  as modern and glamorous as Australia's Southern Ocean Lodge on Kangaroo Island. The 21 glass-enclosed suites are perched on a cliff overlooking sweeping views of the Southern Ocean. The design illustrates how contemporary  architecture can merge beautifully with a wild and rugged landscape. Australian based architect Max Pritchard was the mastermind behind the stunning hotel that aims to minimize environmental impact, while maximizing the guest experience.  With glass walls that surround you in expansive views, the design seeks to connect guests to the breathtaking land and sea that surrounds them.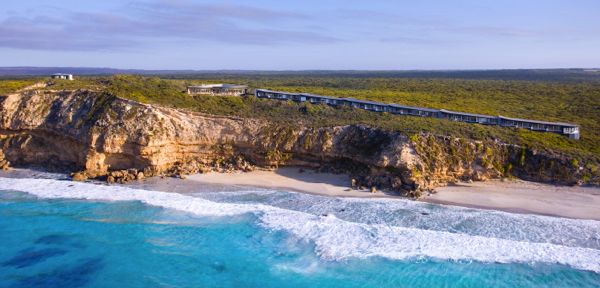 Kangaroo Island is often referred to as the Galapagos of Australia as it has an incredible array of abundant wildlife. 1/3rd of the 90 mile long island is conservation land and fur seals, koalas, kangaroos, and sea lions make the island their home. The owners of the Southern Ocean Lodge, James and Hailey Baillie are also the owners of the fabulously remote Capella Lodge on Lord Howe Island. The Baillies chose to only develop 1% of their 250 acre property and committed to environmental principals for both their hotels. At the Southern Ocean Lodge, guests explore the island by mountain bike or electric car and the hotel boasts solar panels, rain water harvesting, and used primarily local materials for the hotel's construction.
I've gathered a few pics below, enjoy the killer views. Happy Travels (virtual and otherwise).