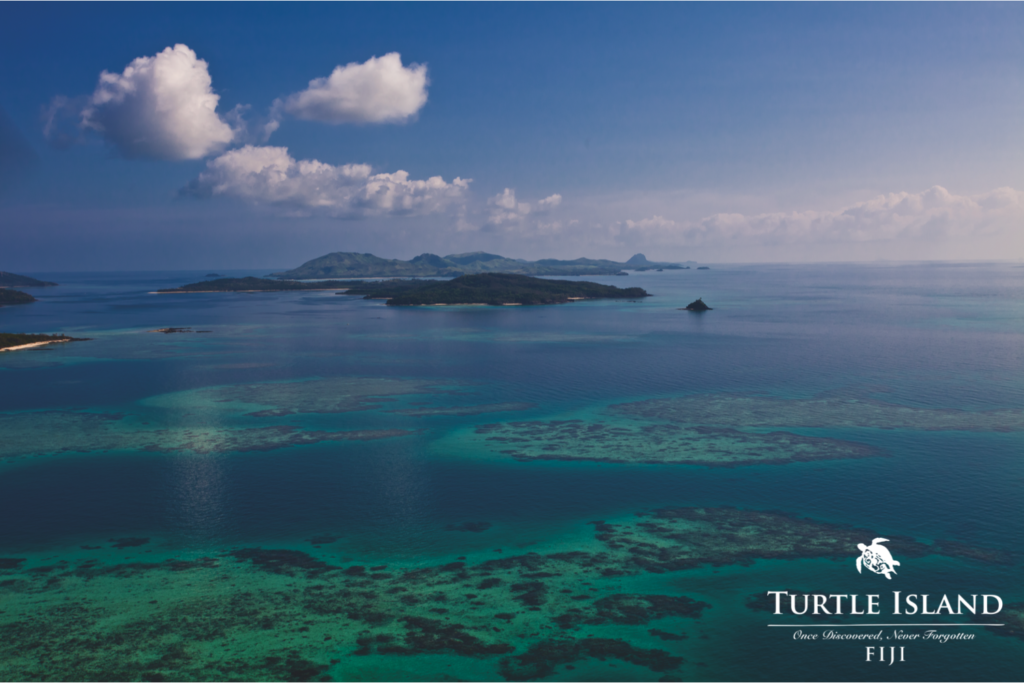 About eleven years ago,  I got the travel assignment of a lifetime. Turtle Island in Fiji was getting a lot of publicity for hosting a number of celebrities, and my amazing editor at Gotham Jason Nixon thought I should check out what all the fuss was about (read the article here). I went on assignment for a week with my husband and had what was possibly most amazing travel experience of my life. The island is so remote, and you have so much privacy, that it's an entirely different kind of vacation than a typical resort. There are 12 beaches and only 28 guests (generally all couples except for two kids weeks a year) so you have the luxury of spending each day enjoying your own private beach. Each beach is more breathtaking than the next. You are dropped off with lunch, champagne, and a walkie talkie for emergencies. You could spend the entire day without seeing another person. Dinners are communal and lively. The staff is warm and very personal (you will know them all on a first name basis within a couple of days). I know 'magical' and 'transformative' are words that get thrown around a lot in travel writing (ditto on 'romantic'), but it really was all those things. The only downside is the price…..Feeling nostalgic, I thought I would share a few of Turtle's amazing images.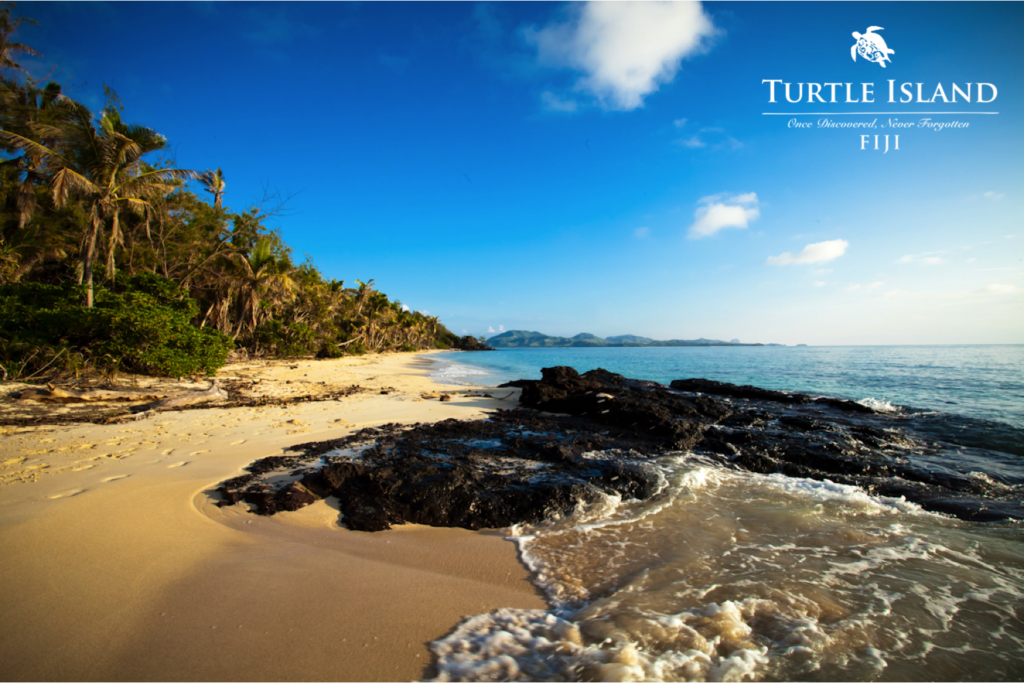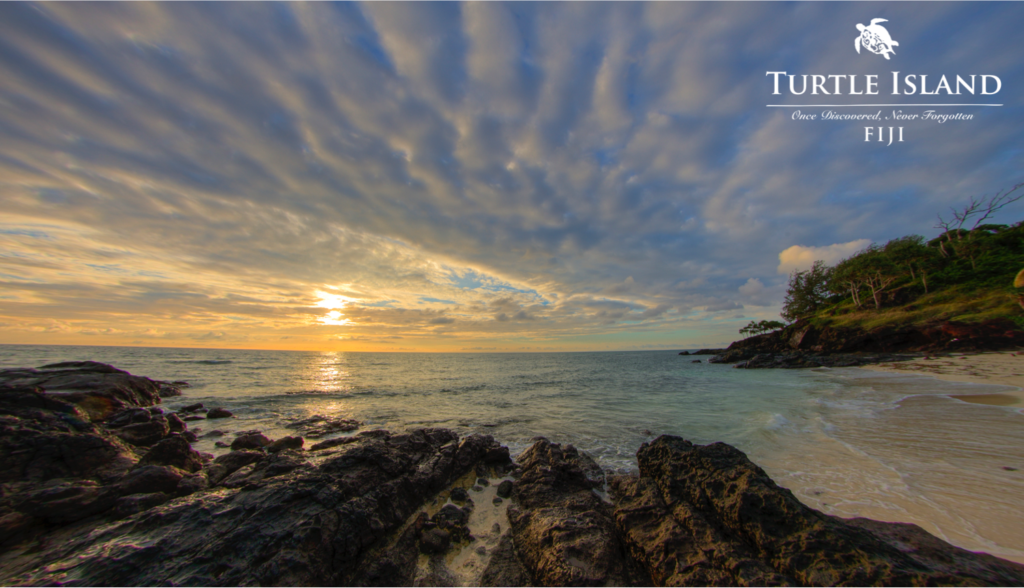 Just a few of Turtle's 12 beaches which you can reserve to spend the day on alone.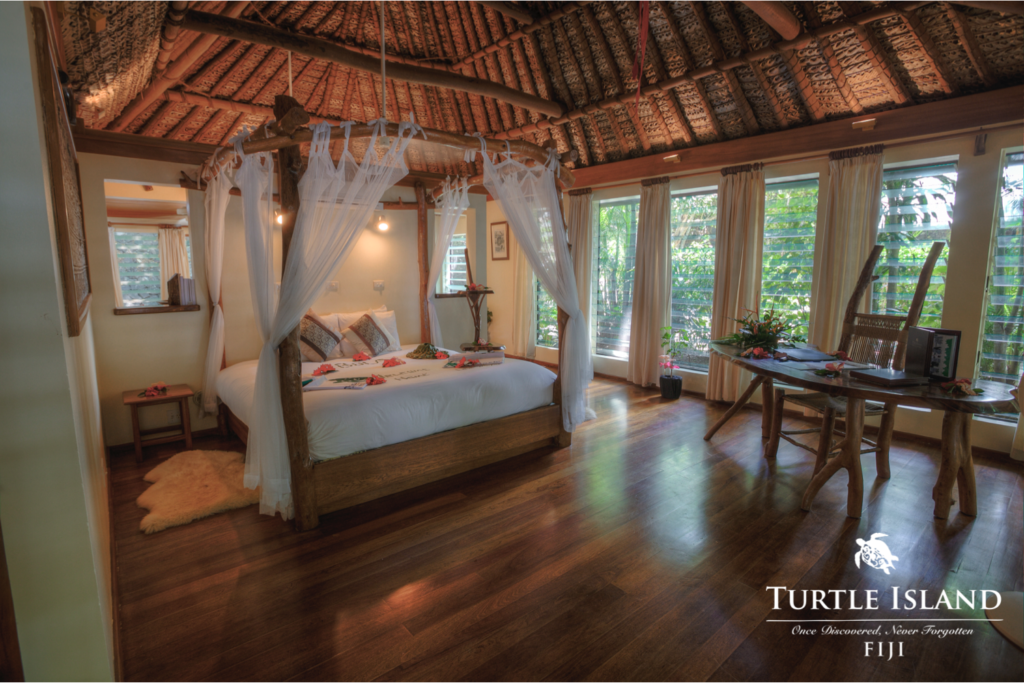 The original 5 thatched roof bures were built to house to crew for the movie The Blue Lagoon in the early 70s. Owner Richard Evanson bought the island in 1972 and continues to live there. He decided to make the island a resort after the movie wrapped.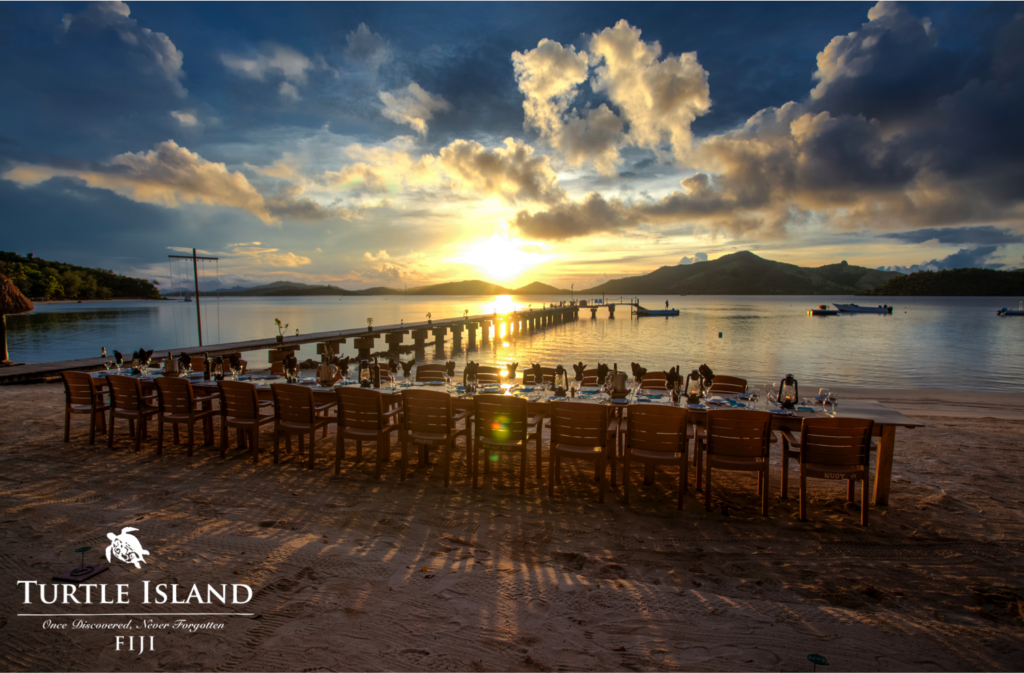 All meals are communal and dinner truly feels like a party.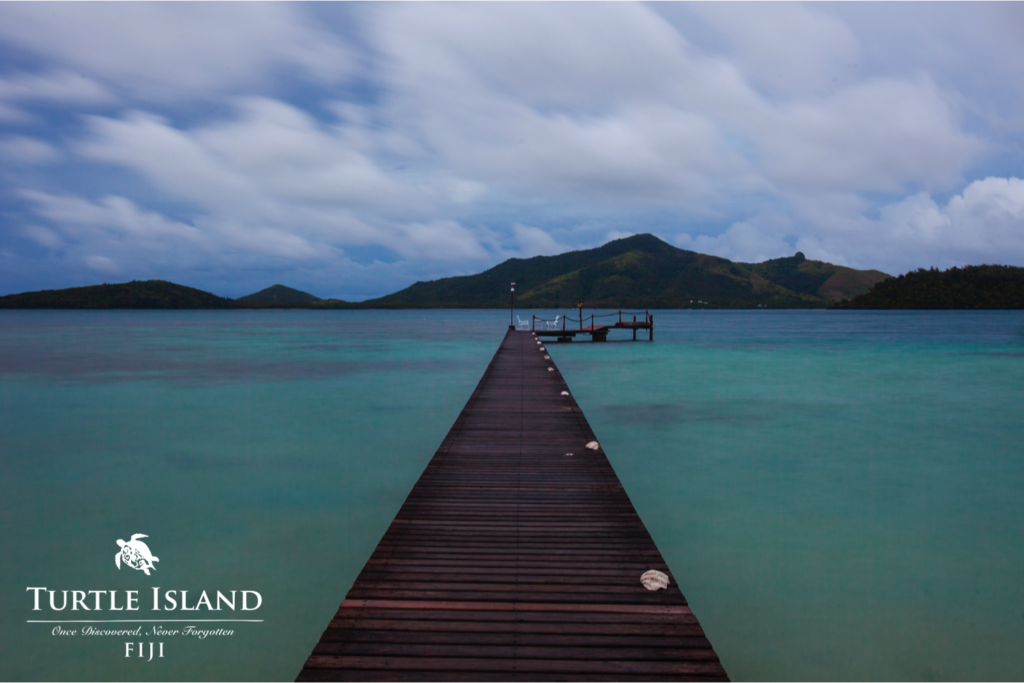 The main dock where you arrive to the staff singing you a welcome song.
All images courtesy Turtle Island