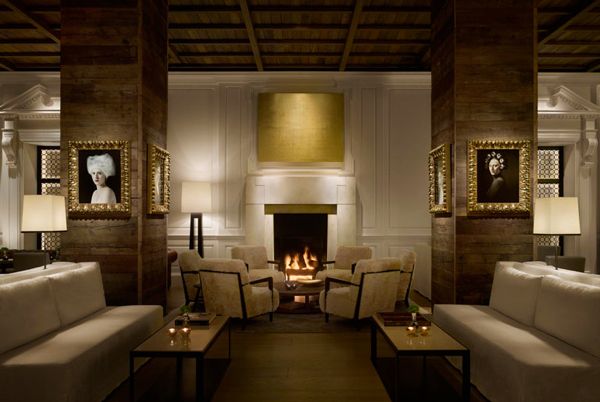 Check out these columns lined with salvaged wood planks at The Public in Chicago. Imagine if these columns were simply white, the space would feel much more conventional. However, the vintage wood gives the room an edge, bringing a more rugged, masculine energy. If you've got a space that is lacking in architectural detail, or a room that needs something more exciting than paint, and cooler than moldings and trim, this might be a good design choice for you. I've gathered a few examples of salvaged wood walls at a few hotels for inspiration, along with images of wood planks used to make home spaces that much more intriguing. Another example of hotels being great sources for trendsetting design ideas.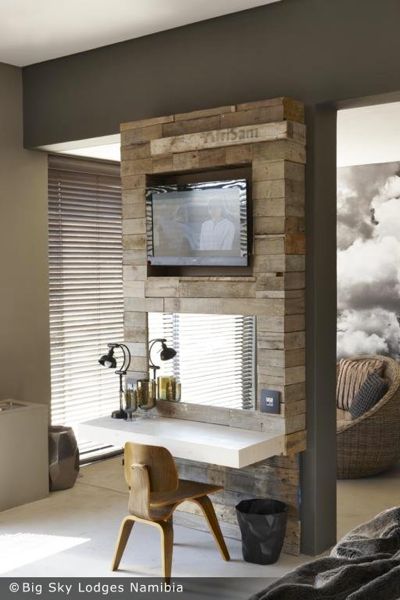 At the Olive Exclusive in Namibia, they used rectangular blocks of wood to inset a TV and add architectural depth to a space.  With the desk there, it creates this functional and interesting space out of a nothing wall.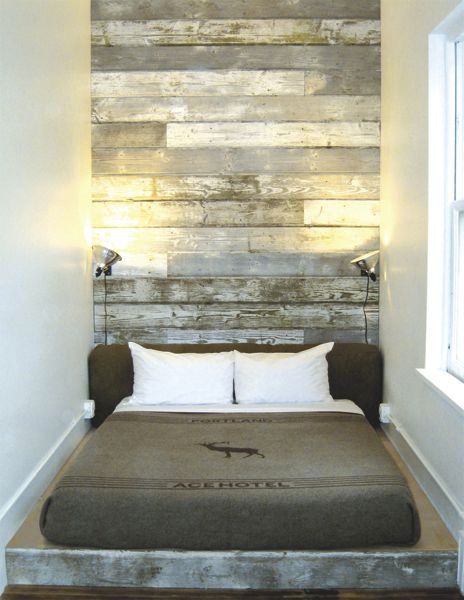 Love the birch plywood lining the walls of this sleeping nook at the Ace Hotel in Portland. Just covering one wall of this space instantly gives it character and cool.  This picture also shows how using different types of wood can set a different tone. The weathered birch plywood has a much edgier look. The key is using salvaged wood however. New wood would give off a bad 70s vibe.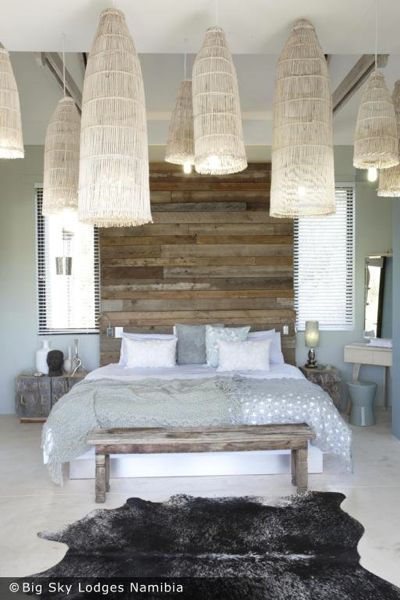 This bedroom at the Olive Exclusive, shows that you don't need to cover the entire wall with wood to create an impact. Simply faming the bed creates a focal point for the room. Below is an example of how you could take the look of the Olive Exclusive and make it your own…..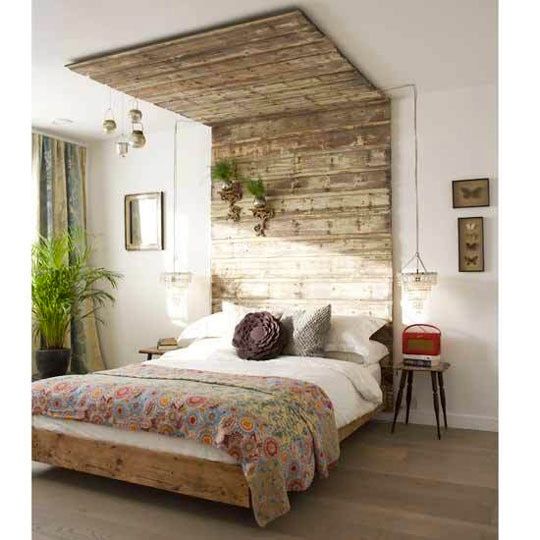 I love this idea. A canopy crafted from salvaged wood planks absolutely makes the space.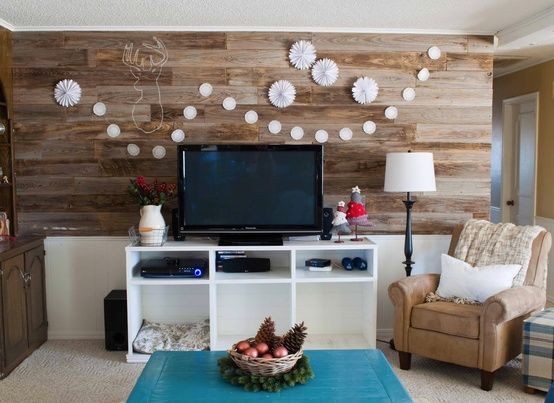 This is a great look for a room without a lot of architectural detail–cookie cutter spaces like basements, mudrooms, and dens would be ideal. Definitely put would planks on only one wall, covering all 4 walls in a room wouldn't work.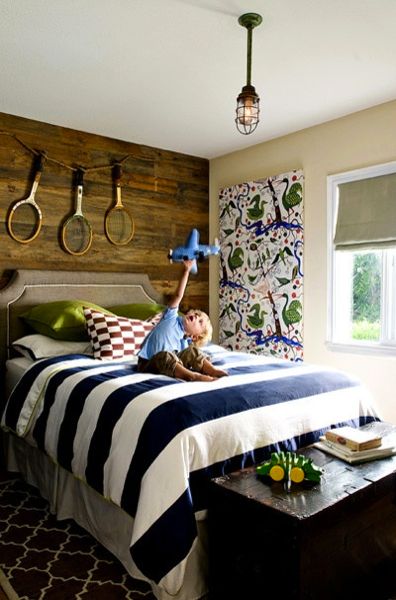 Lining one wall in a bedroom is ideal for a teen or little boy's room. Again, imagine if this room was just paint, it would really be nothing exciting. However, the wood detail has this wow effect that I love.