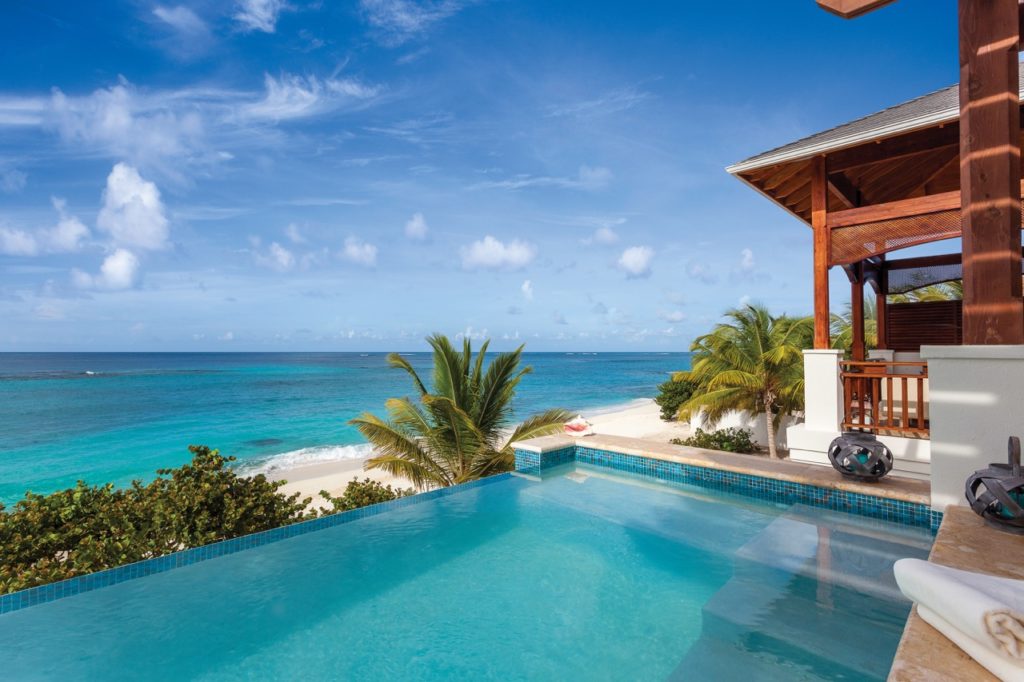 Looking for a hotel in the Caribbean on a very quiet, gorgeous beach straight out of a postcard? Wishing you could find a hotel that was kid-friendly, but equally appealing for grown-ups? Want the intimacy and stellar service of a boutique hotel, but would love the amenities of a larger property? Then run to Zemi Beach House in Anguilla. Zemi's official pictures here, and then mine below….read on for details.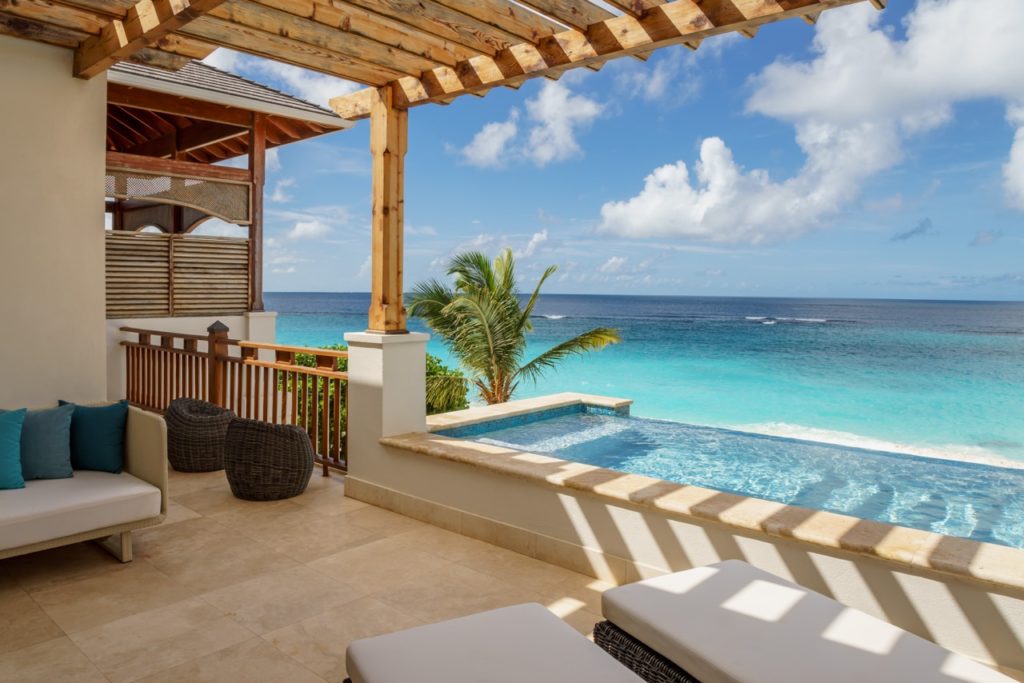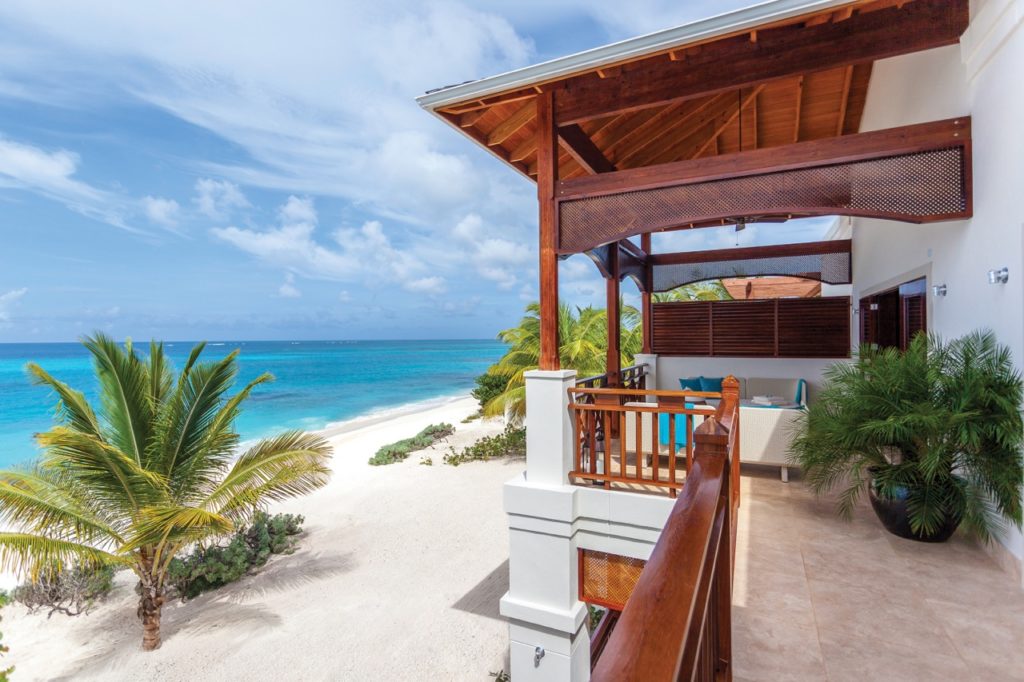 I stayed at Zemi when I was on assignment in Anguilla this spring for Essentialist the new members online and mobile travel service headed up by travel guru, and former Travel & Leisure Editor in Chief Nancy Novogrod.  I've written about the island before for Yahoo Travel checking out Malliouhana and Cap Juluca. Zemi is set on  a quiet corner of Shoal Bay East beach, one of the most gorgeous beaches on the island (and that is saying a lot, since the island has 33 insanely stunning beaches). The majority of resorts and restaurants are located on the other side of the island, so you feel like you are truly away. With 60 rooms, Zemi offers the intimacy and service of a boutique hotel but with the amenities of a much larger property. There are two pools (one family, one adult), a magical spa set in a gorgeous Thai house, a kid's club, two restaurants, and a chic rum tasting room.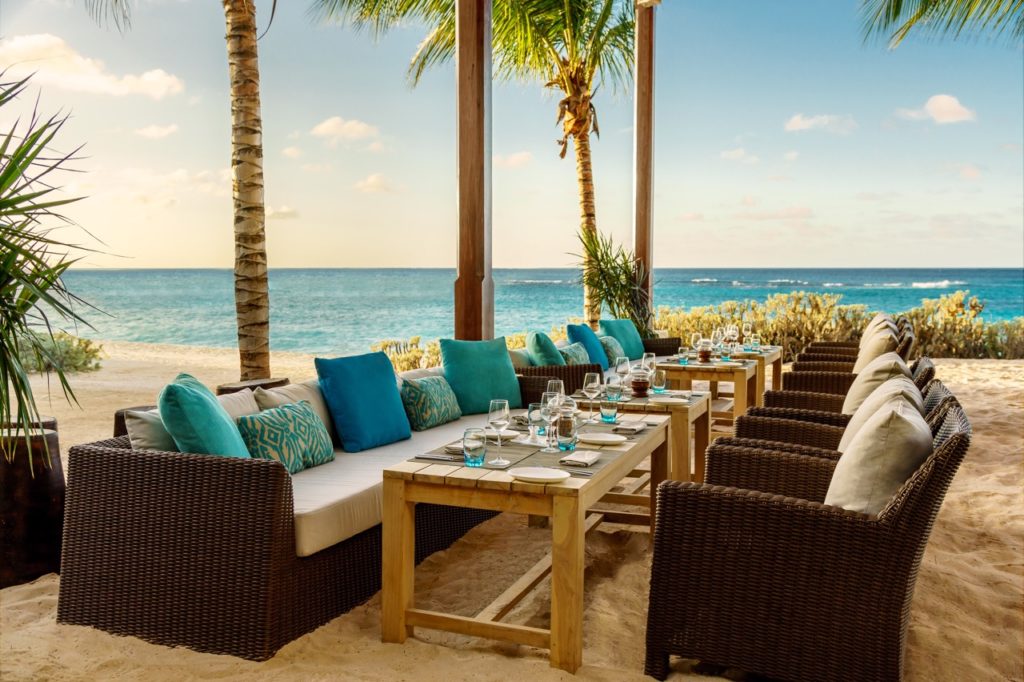 You can start your day each morning with a (complimentary) breakfast buffet served here…heaven.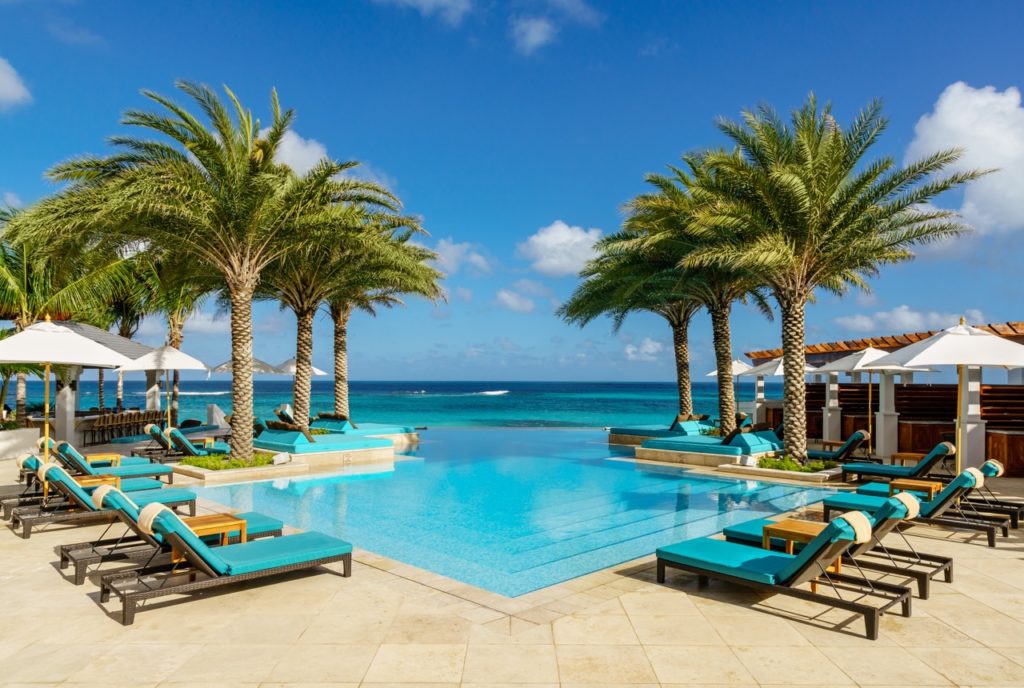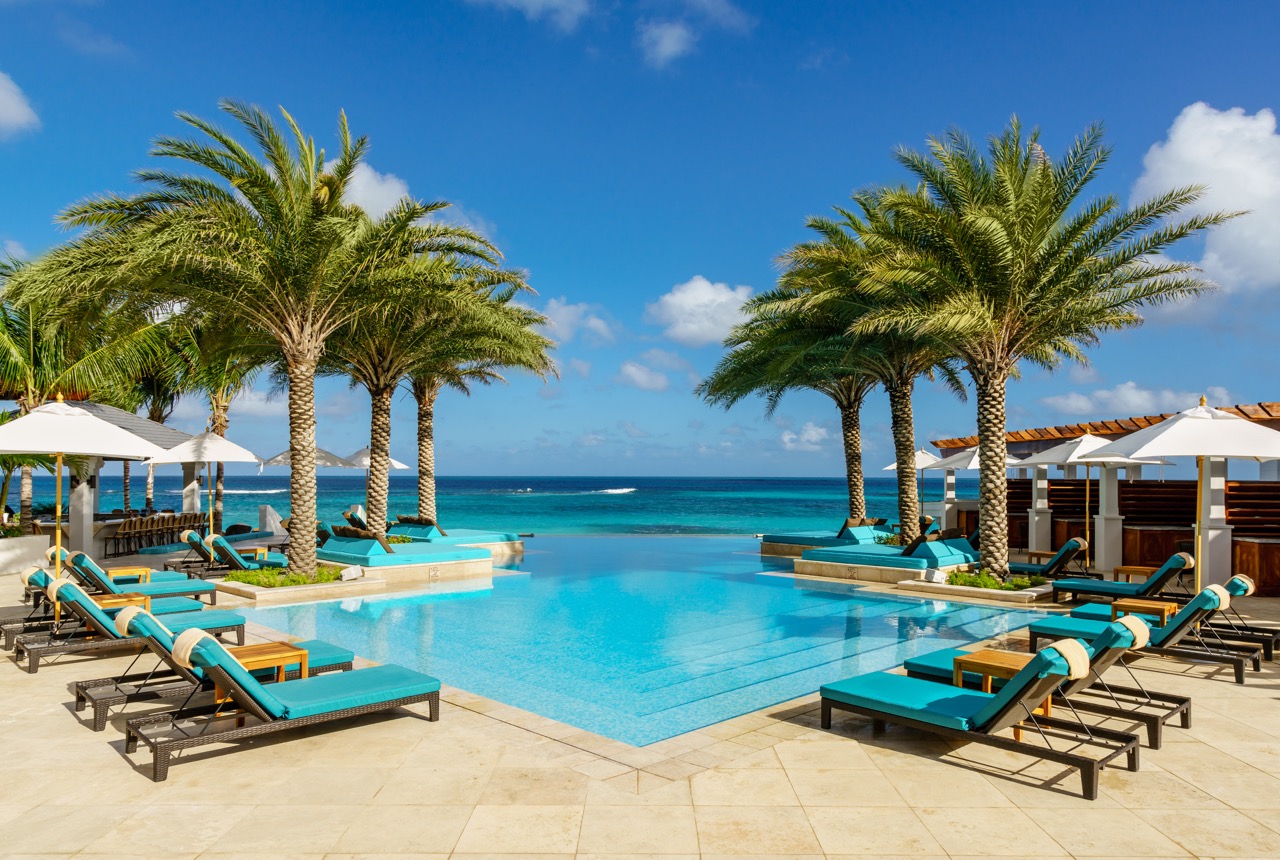 The beds underneath the palm trees are a perfect spot to lounge for the afternoon.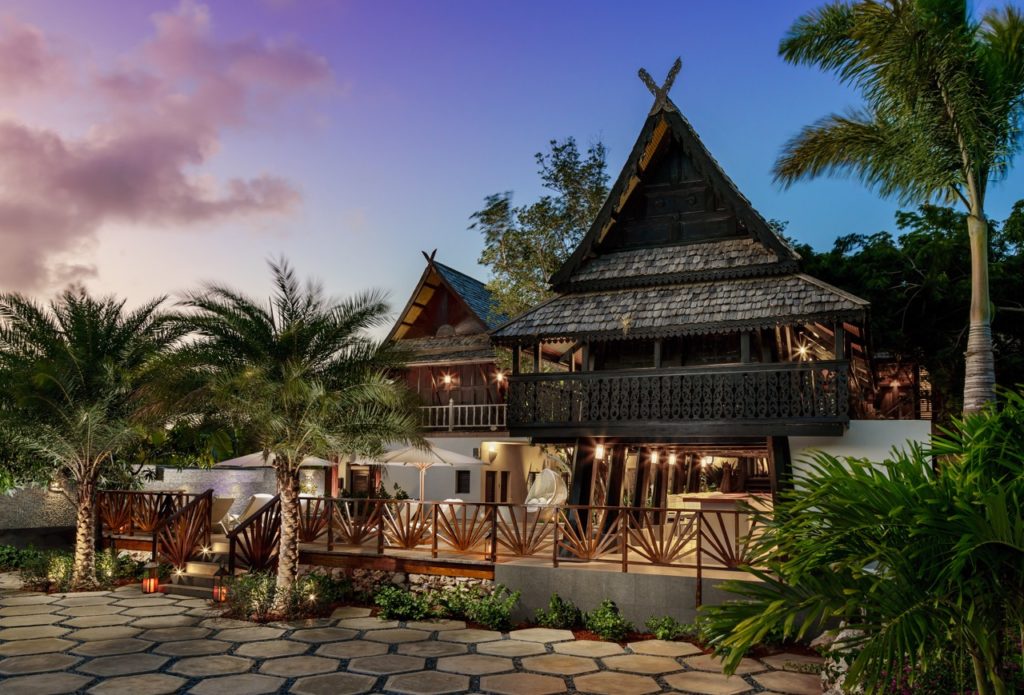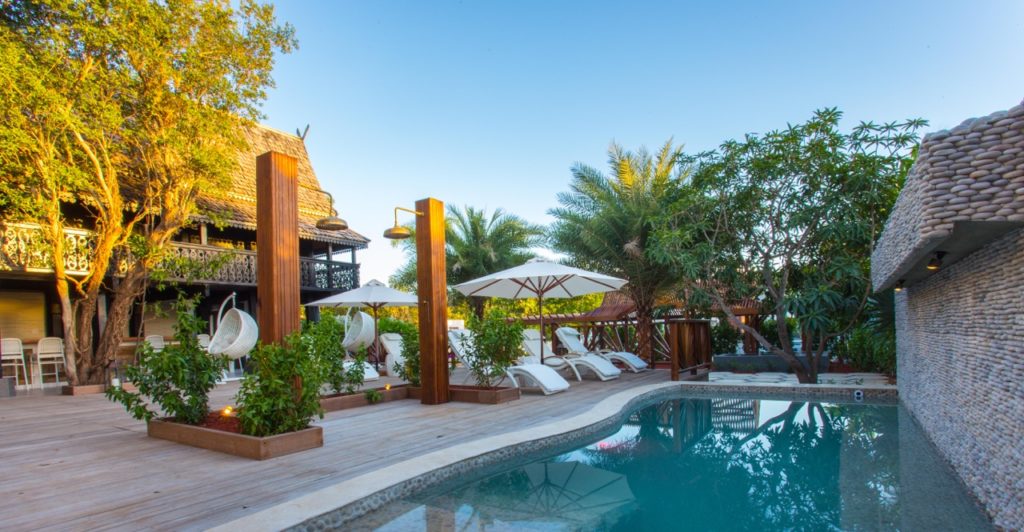 Talk about being transported, the spa feels like an entirely different world. They restored a former Thai house that was on the property and turned it into a zen oasis. Complimentary yoga takes place on this deck several mornings a week. There is a hammam and the holistic menu includes Thai massage.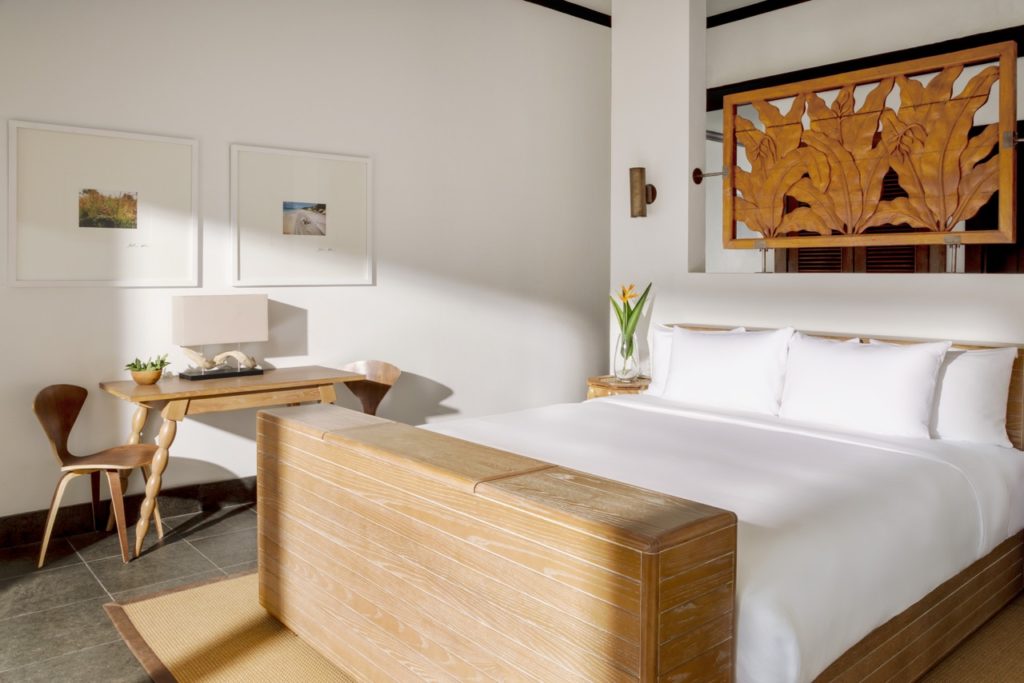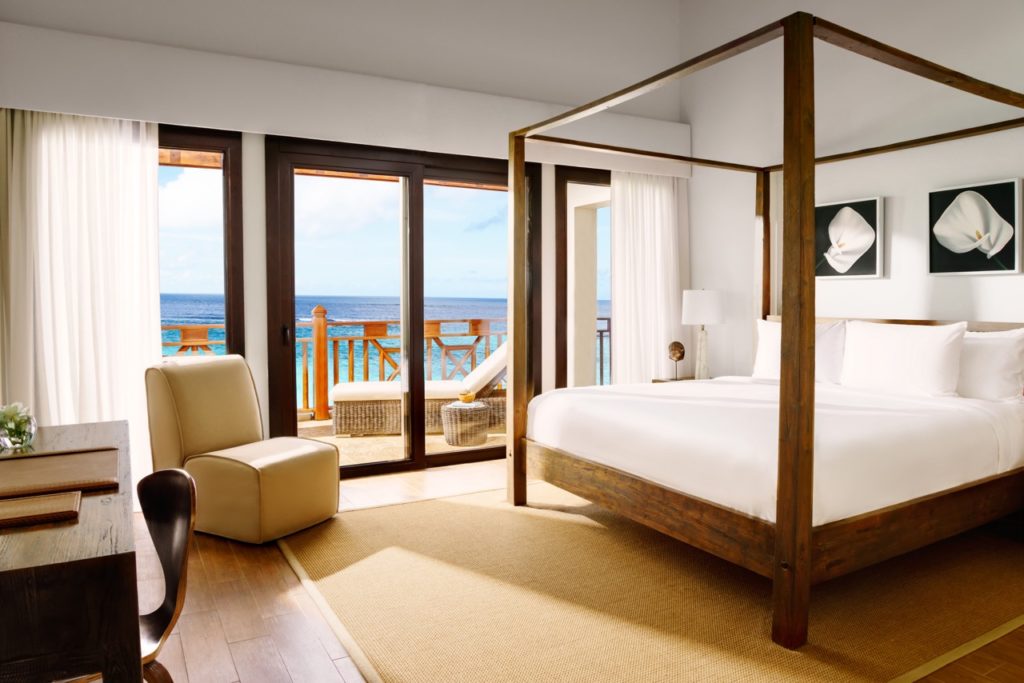 Done in a soothing palette with lots of natural materials–teak, sisal, and rattan, the offer a modern take on beach style.
My pics below:
Let's start with the views….With a couple of exceptions, most rooms feature incredible views. Check out a few below: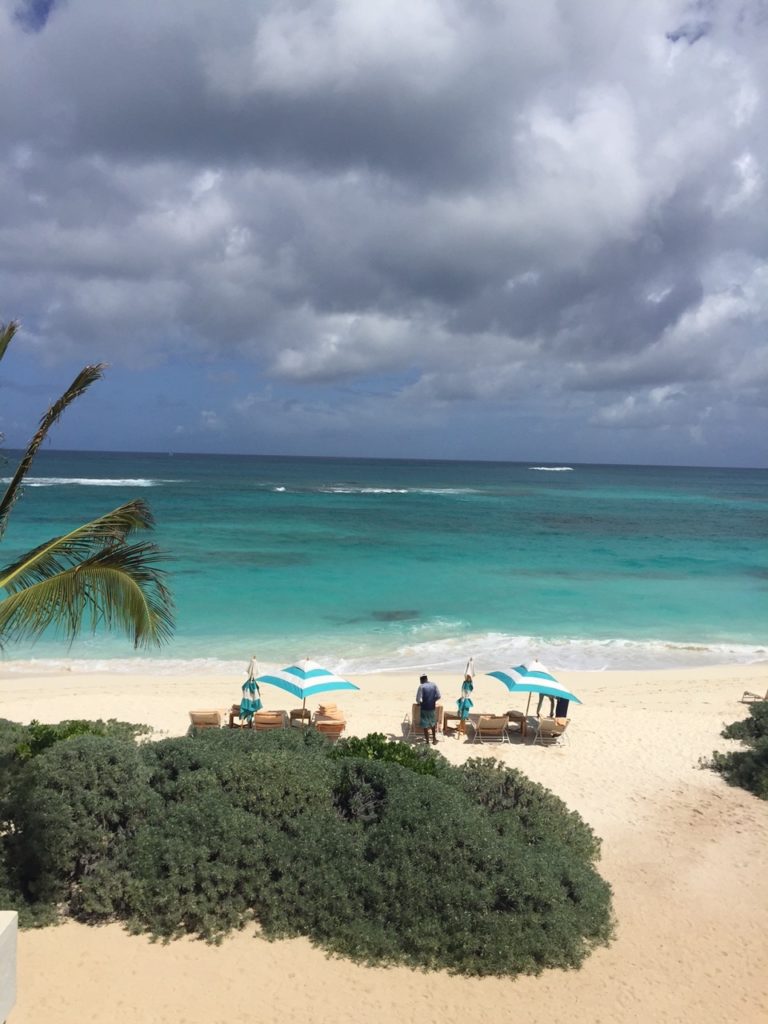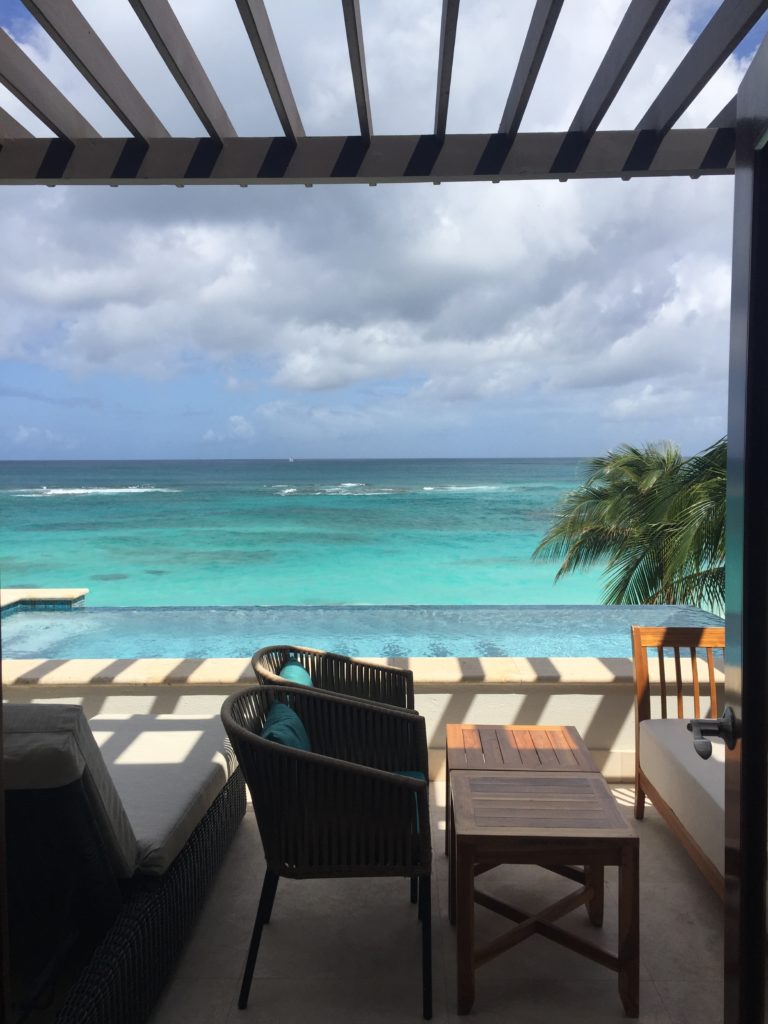 These are the views from the beachfront suites–enormous apartment-style rooms right on the beach.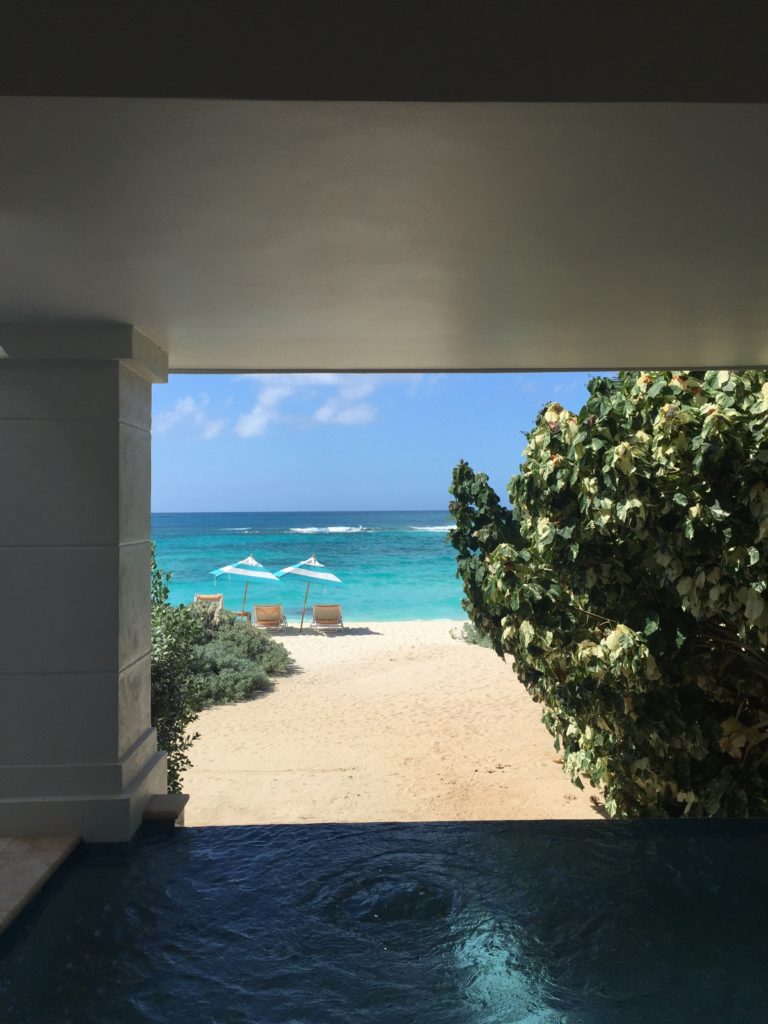 This beachfront suite features a shaded plunge pool and you are steps from the sand…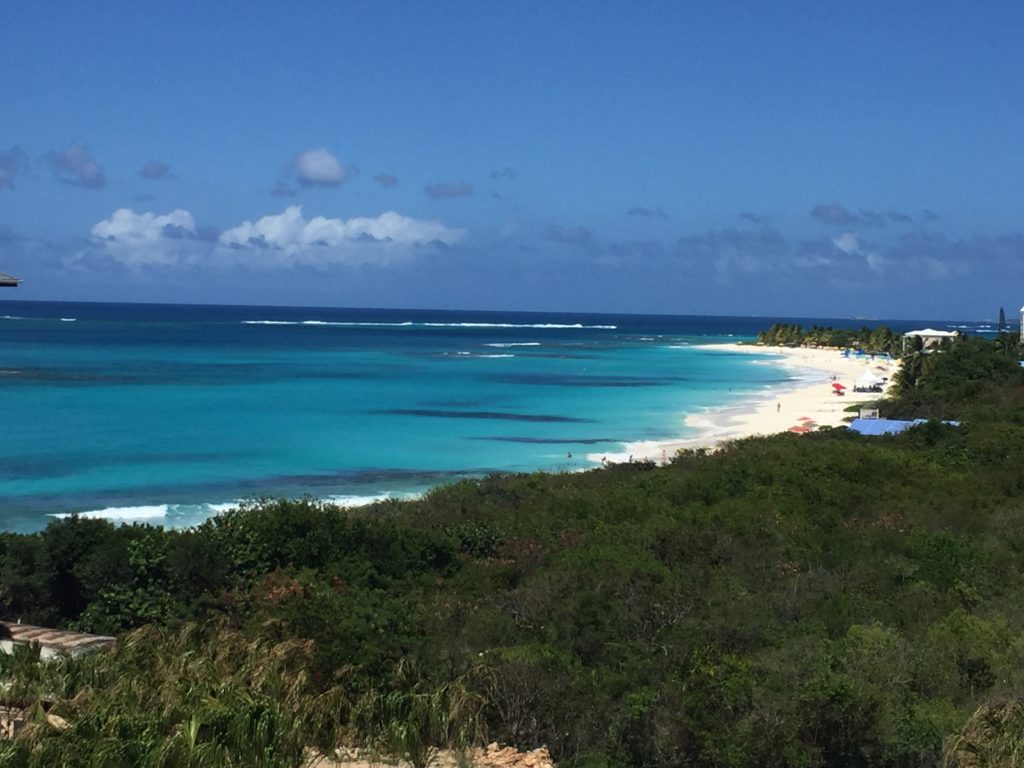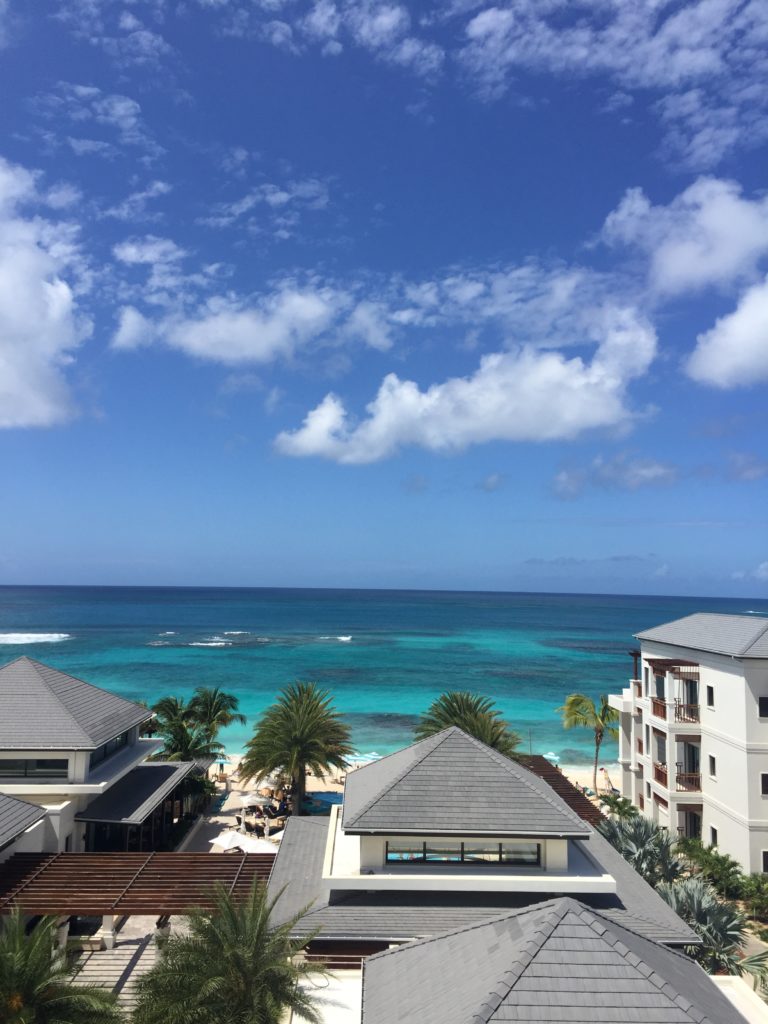 These are some views from room 414.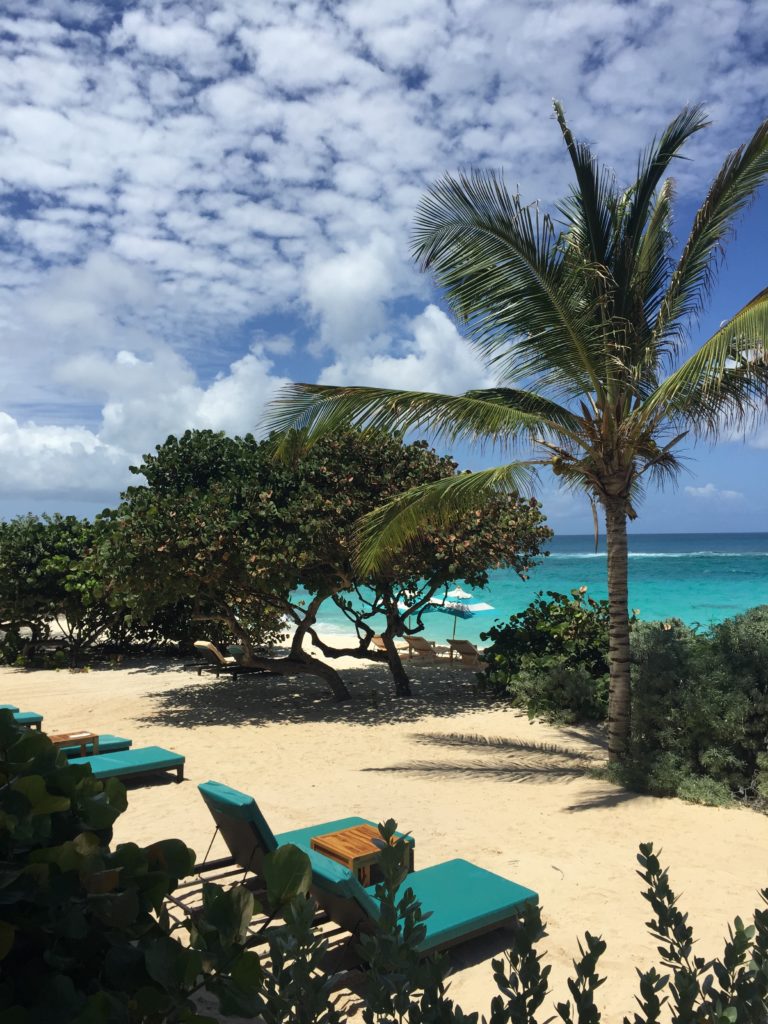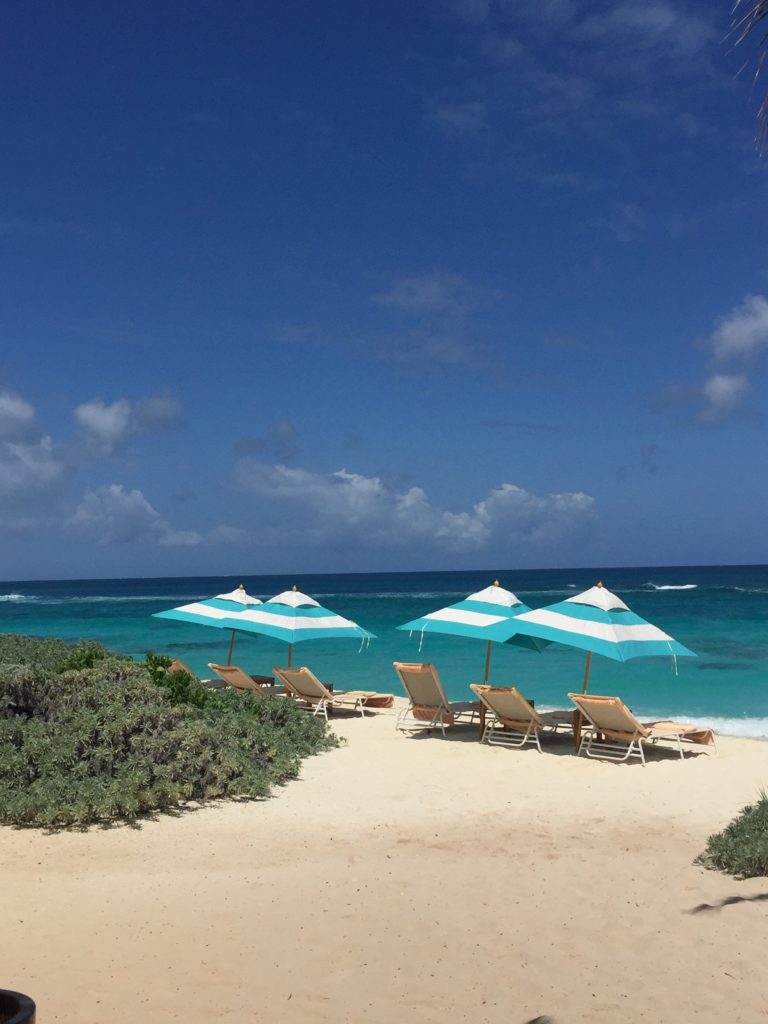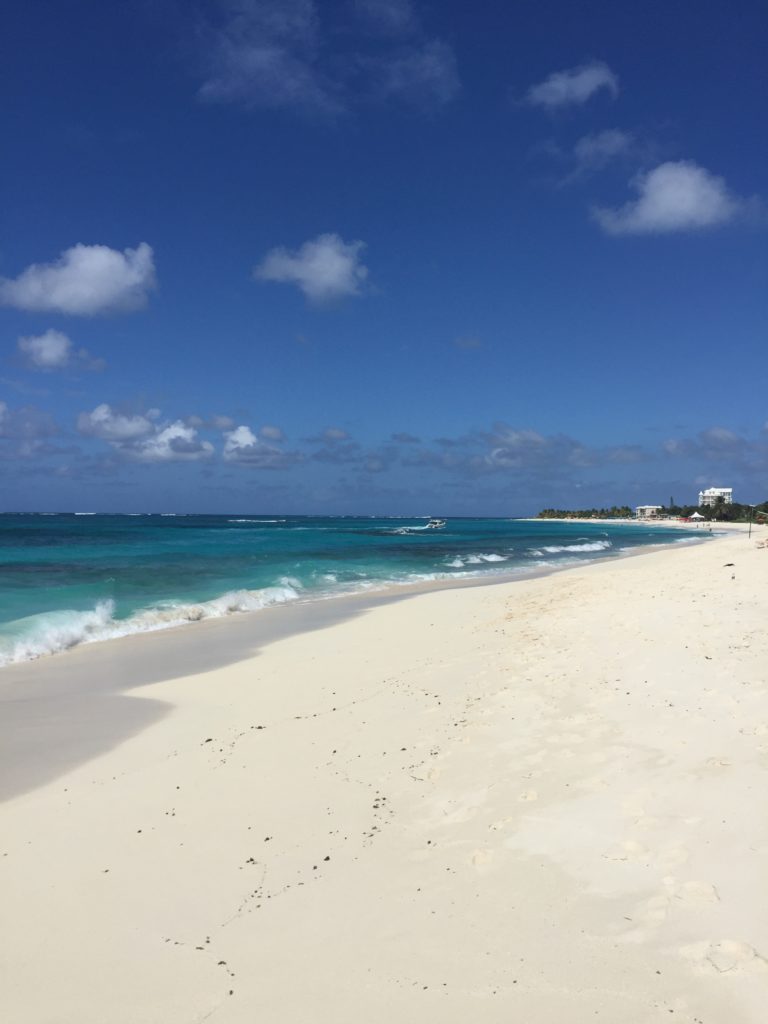 A few beach views.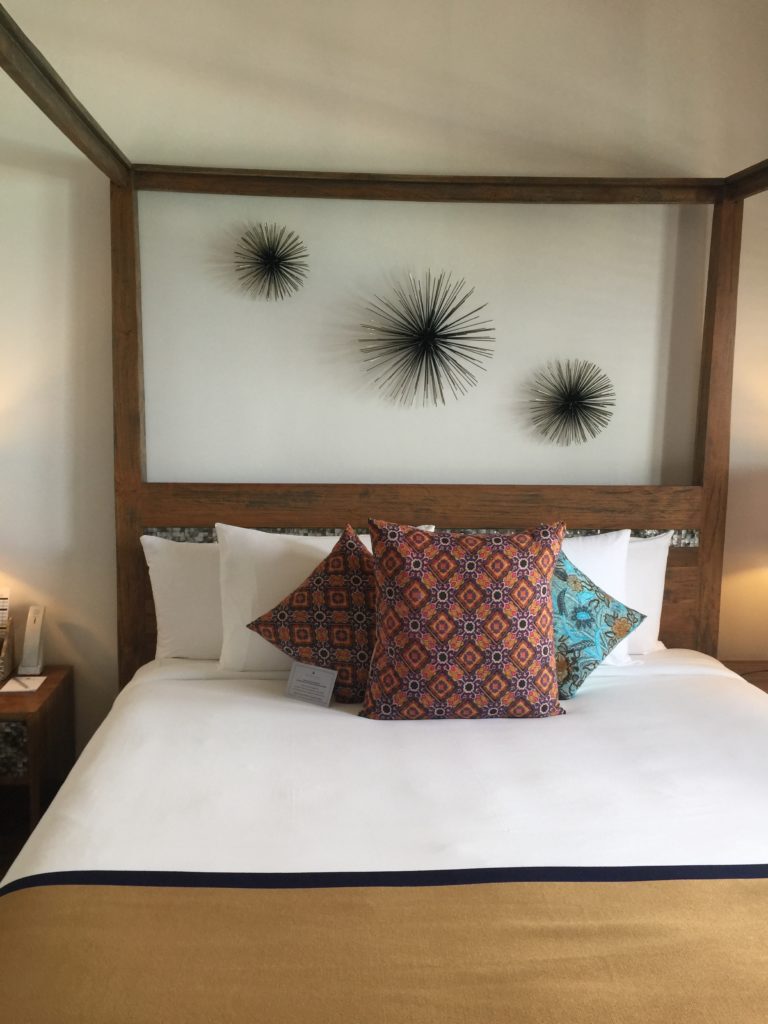 Poster beds, batik pillows…love these room details.
Images Courtesy of Zemi Beach and Sara Bliss for Hotel Chic