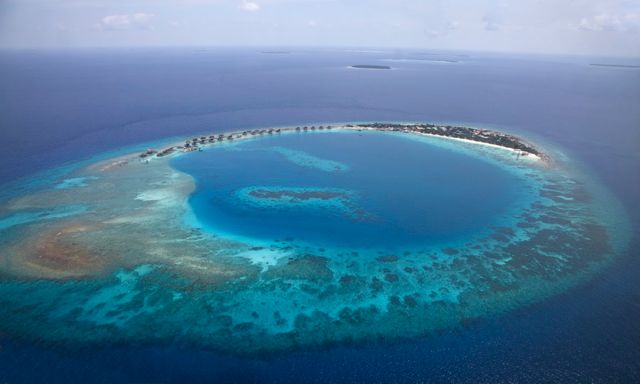 With almost 1200 islands in the Indian Ocean to choose from, it seems like all of the major resorts are staking out their own private islands in the Maldives. The Four Seasons, Shangri La, One & Only, the W, and Six Senses have all recently built glamorous island retreats there (some like the Four Seasons even have multiple islands and outposts). The latest arrival to the scene is the Viceroy Maldives which opened this month on a gorgeous 17 acre paradise island called Vagaru.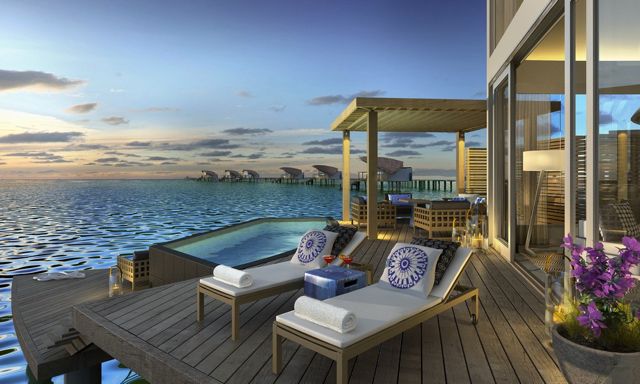 Designer Yabu Pushelberg merged hip contemporary design with tropical island style for the 61-room resort.  Thatched roofs are given a modern makeover, while interiors boast sculptural furniture and mod lighting. Yabu is also the visionary behind The Public in Chicago and the Waikiki Edition in Hawaii.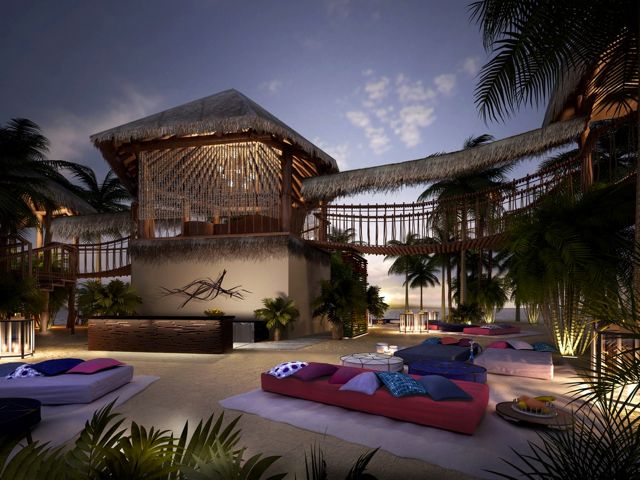 The Treehouse restaurant specializes in North African dishes and features low platform beds with cushions for seating.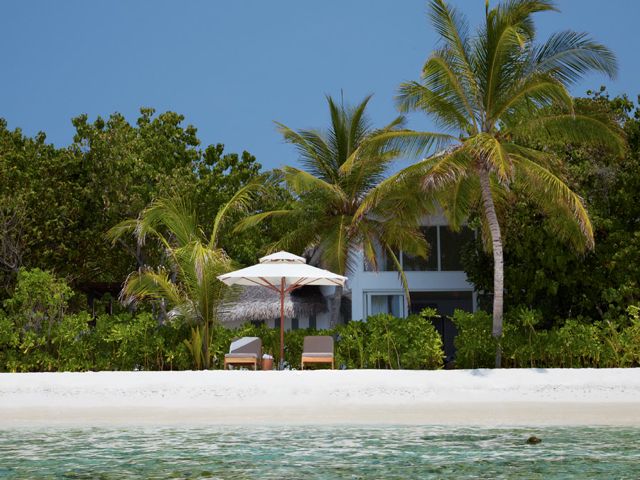 Each room has their own private plunge pool, hidden gardens, and ocean views. The Beach Bungalows, shown above, also boast their own stretch of sand.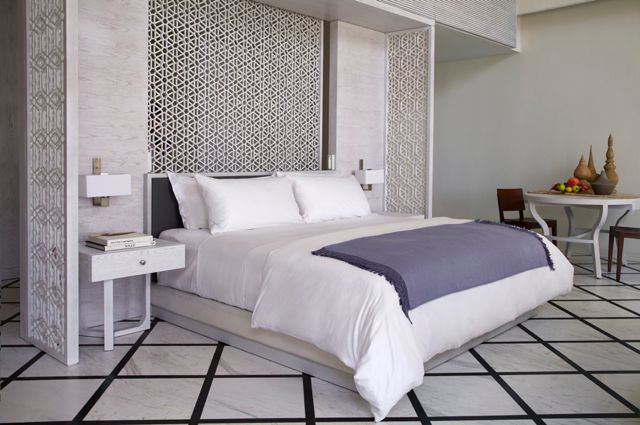 Love the white fretwork, and the quiet palette, (floors not so much).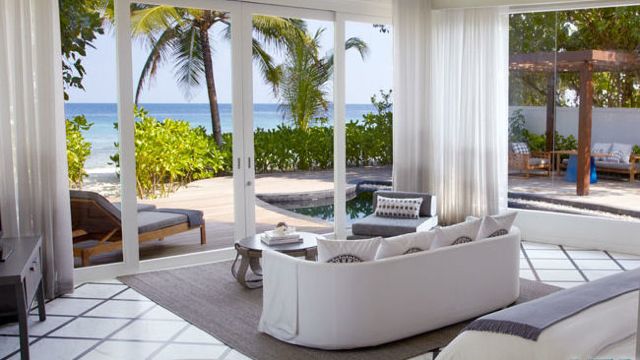 Floor to ceiling glass walls blur the lines between indoors and out. From your bed to the couch, the interior layout is all about taking in the sweeping views.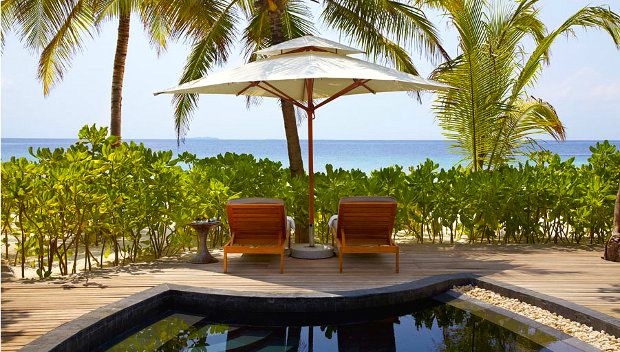 Lovely.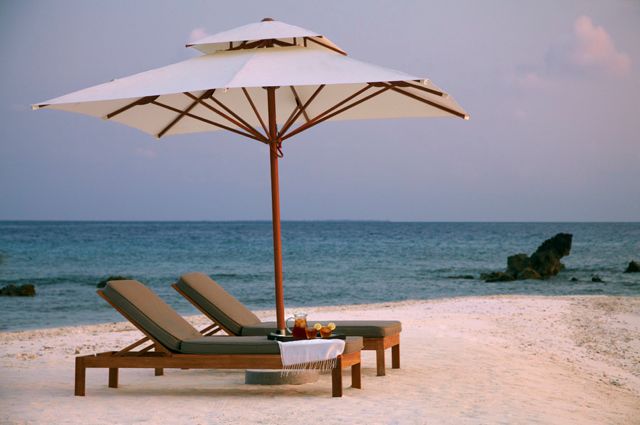 Ditto.
If you are interested in going to the Maldives, don't miss The Island President, a fascinating documentary about former president Mohamed Nasheed's attempt to save the Maldives from being washed away by sea levels rising due to global warming.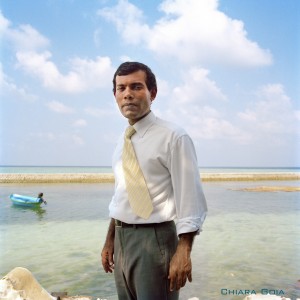 Photos courtesy Viceroy Maldives and Chiara Goia
You Might Also Like: