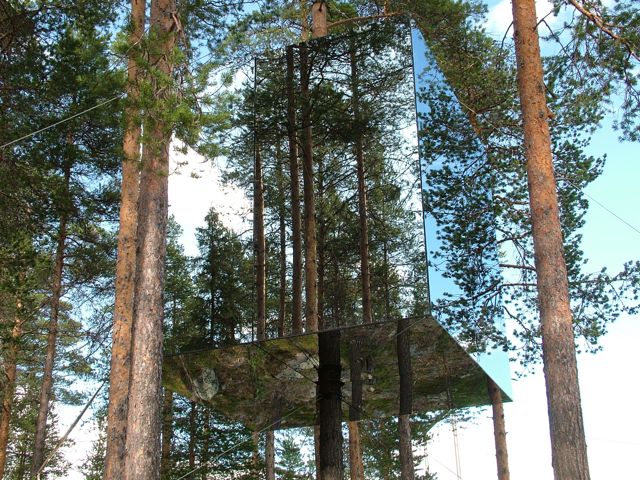 This is a hotel room. Really and truly! If you look closely at this pic, you'll see it's not the pretty vista it appears to be at first glance, but rather a giant mirrored box hung around a tree trunk and suspended 20 feet in the air. The groundbreaking Mirrorcube is one of 5 innovative hotel rooms at Sweden's trippy take on the eco-lodge. The Treehotel offers guests a contemporary take on treehouse living for fans of both the wilderness and progressive architecture.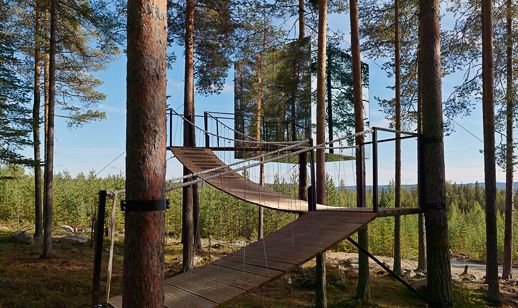 Treehotel was conceived with the intention of creating a well designed retreat where guests can live in nature among the trees. The pristine forest backdrop of the hotel is located near the small town of Harads, a little over 35 miles south of the Arctic Circle.  Each of the  5 rooms was designed by a different architect, resulting in 5 very distinct takes on treehouse living. There is a room that looks like a giant nest and another that looks like a UFO–the architects have clearly had fun with their assignment. The owners hope to have 20 more rooms within the next 4 years. The Mirrorcube is designed by Tham & Videgard  and has a double bed, living room and roof terrace. You access the room via rope bridge seen above.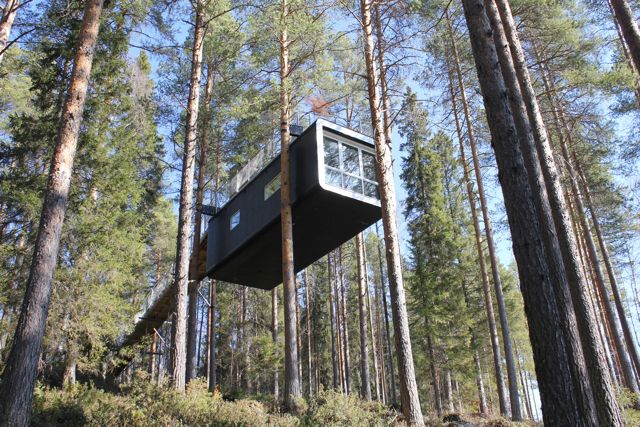 All of the structures, including The Cabin shown above, were crafted from local and recycled materials. The rooms don't have baths (those are located in a separate non-treehouse building). Eco-toilets that either use freezing or incinerator technology, are available, along with a water basin for washing up.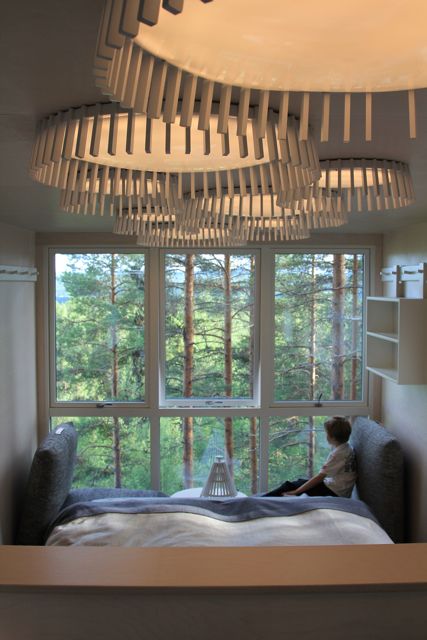 The interiors for the most part are typical of those designed by architects–very sparse and contemporary. The prettiest interiors are located in The Cabin by  Cyrén & Cyrén. The suite boasts floor to ceiling windows on one side to take in the spectacular forest views. Love this cozy nook.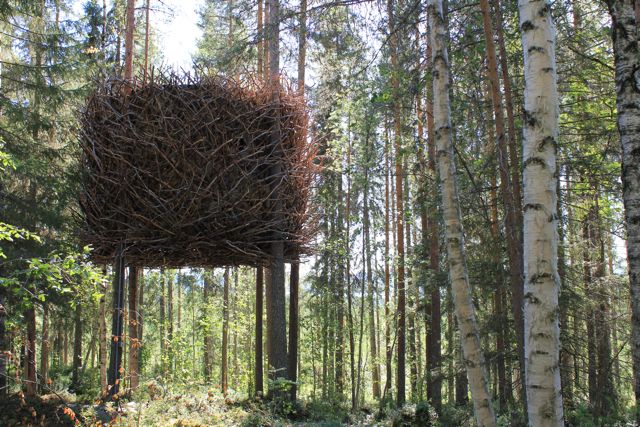 Architects InredningsGruppen playful round Birdhouse room is very cleverly designed. They used branches and twigs from the forest floor for the exterior so it would look like an oversized nest. To enter the Birdhouse you use a retractable remote control ladder.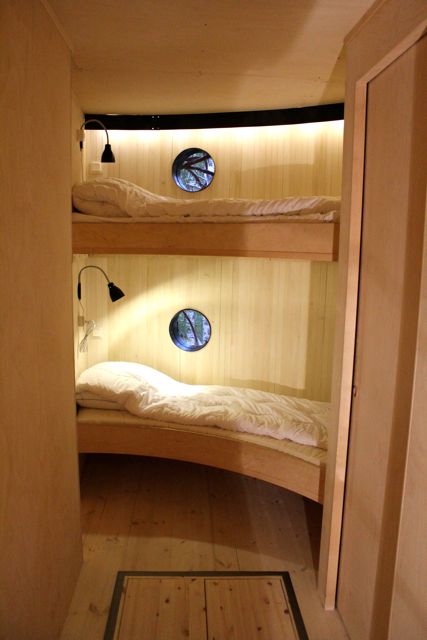 The interior of the Birdhouse is best for those who like cozy spaces as the windows are small and partially covered by twigs. The room offers guests a double bed and two bunks.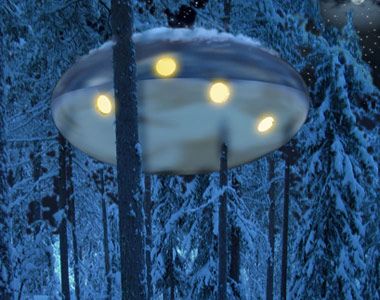 Every 12 year boy's dream hotel room–the UFO room was the mastermind of  InredningsGruppen and Bertil Harström. I love the lights!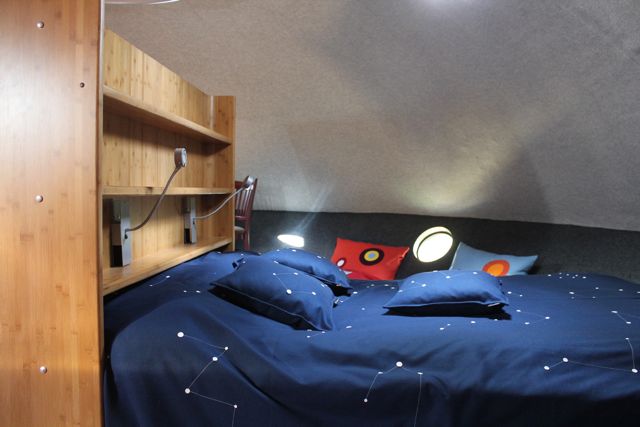 Well-known Swedish textile and accessories designer Lena Bergstrom created the starry night bedding above. The UFO is designed to fit a family of 4.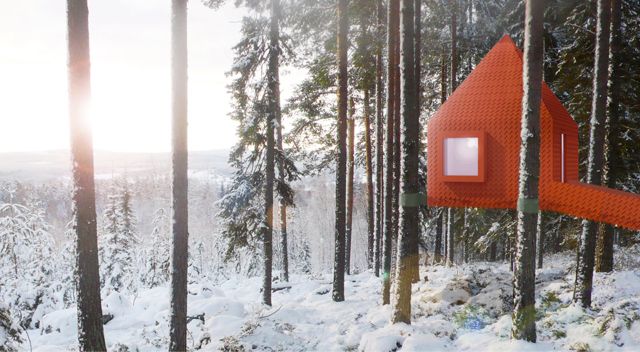 The Blue Cone room in the winter. Stunning.
Happy Travels!