Given that NYC is the center of the media universe, any hotel that is within driving distance  always gets a ton of press. Throw in a top chef (Tom Colicchio), a talented and well-respected interior designer (Alexandra Champalimaud), and an amazing holistic spa brand (Naturopathica) and you have a surefire recipe for serious press coverage. This summer the golden hotel that has the media tribe buzzing is Topping Rose House in Bridgehampton. I decided to check it out for myself a few weeks back. The good: the food is incredible,  I had one of the best lunches of my life hands down. Another plus is the design for the main house, an 1840s Greek Revival building with 7 guest rooms. It is really like the house you wish you lived in. The downside is that the property sits at a busy intersection on route 27. The rooms are soundproof, but when you are on the grounds or eating outside you can't help but wish that the hotel was just a few blocks away from the area's busiest road. But aside from that there is so much to love here. Check out  my pics below: (the three images directly below are courtesy of the hotel, the rest are mine).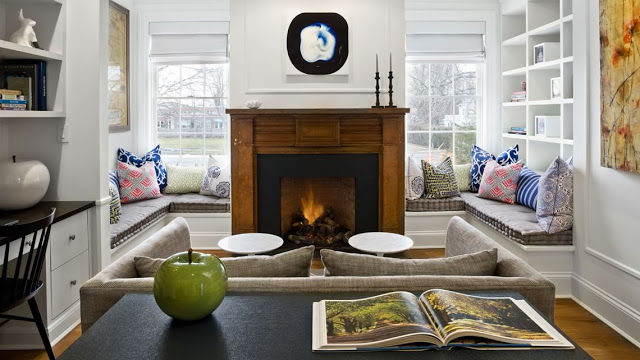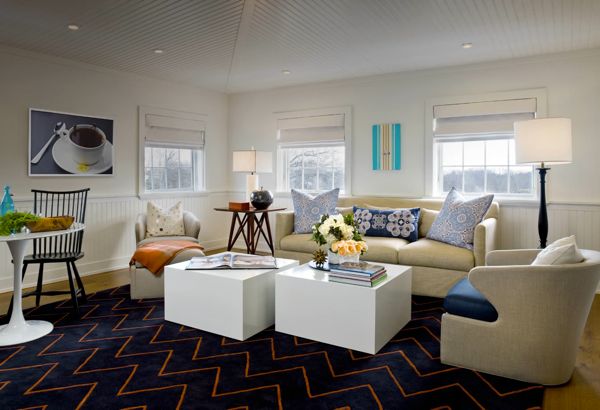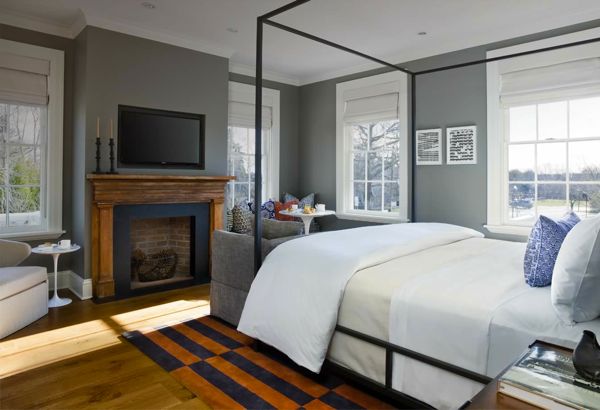 DesignerAlexandra Champalimaud did an amazing job of making the interiors in the main house feel current but cozy. Cean-lined furniture, neutral colors are paired with pops of pattern in the rugs and batik pillows from John Robshaw. Check out my Get the Look for the bedroom above that I posted last week with sources.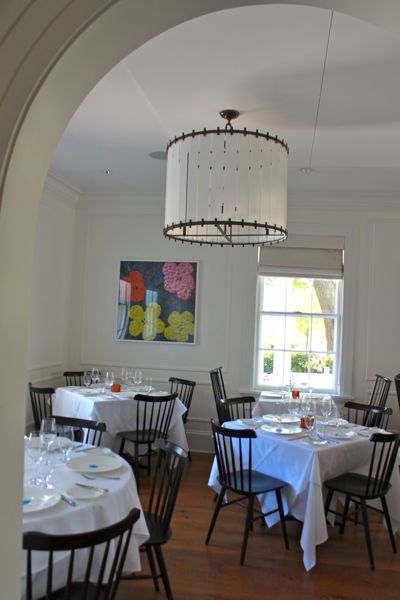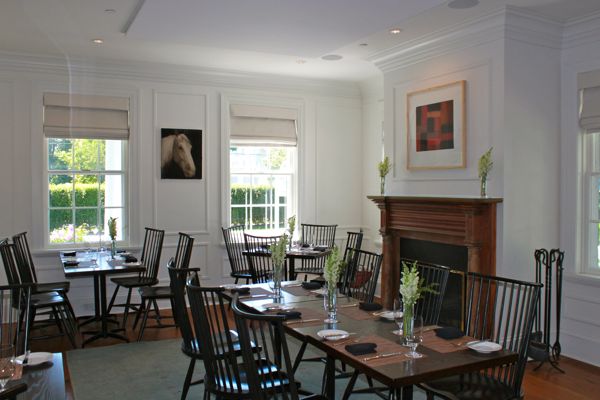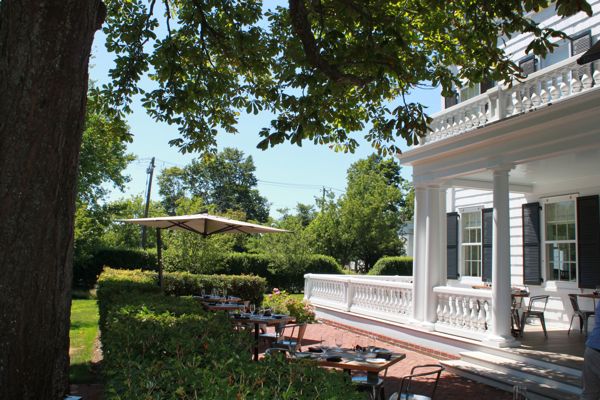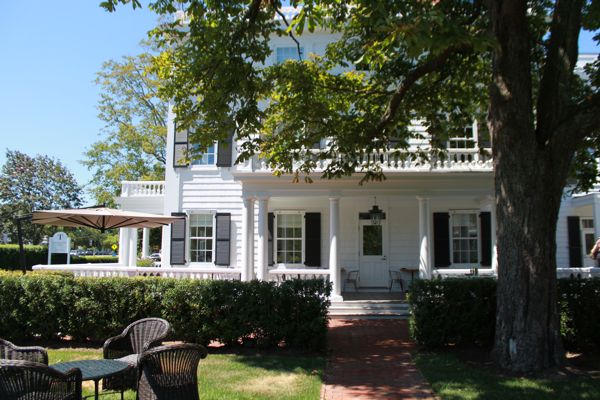 The farm-to-table menu under the guidance of the  "Chef de Cuisine" Ty Kotz is from the organic 1-acre farm on the property, local farms as well as local fisherman. Really, seriously beyond amazing food. Run don't walk if you are in the area.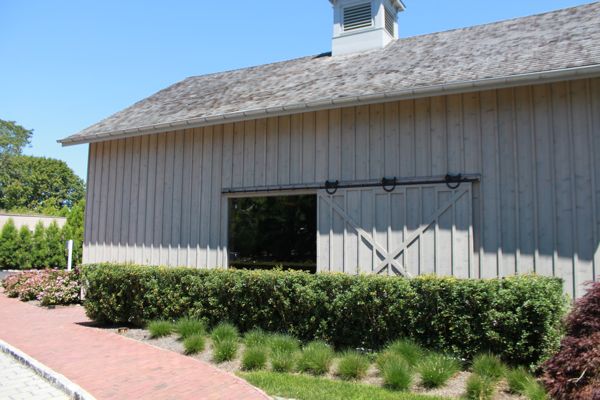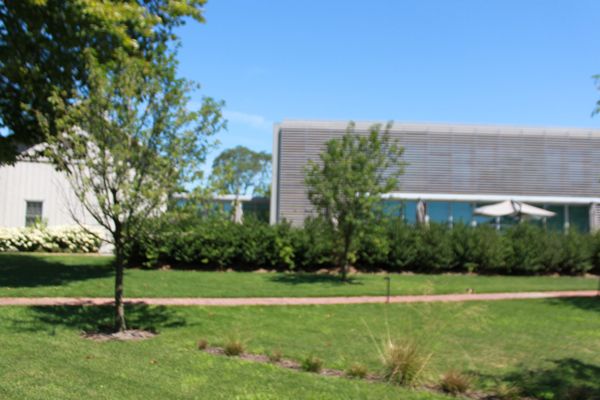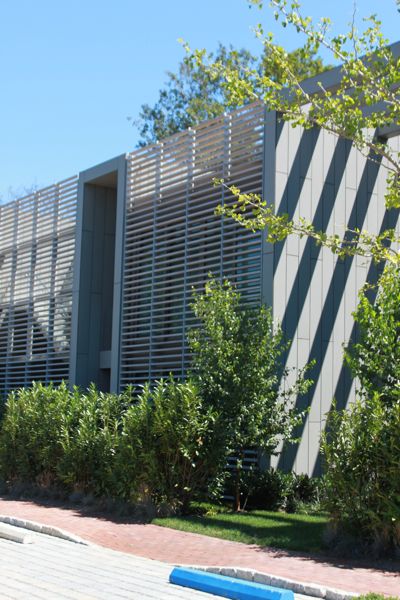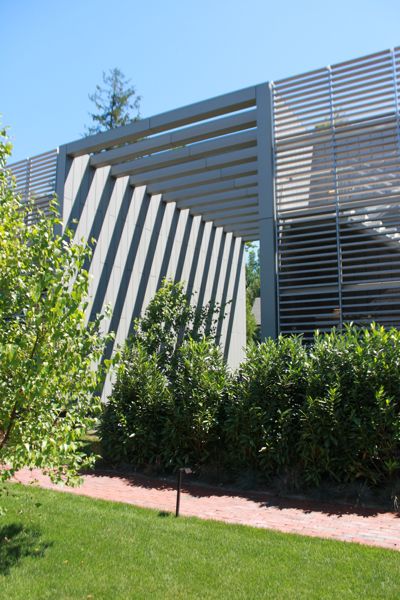 The hotel has been in the works for 8 long years. Mainly because of disagreements about the new buildings on the property. Designed by architect Roger Ferris, the new "cottages" are contemporary and green. Wood slats not only provide shade and privacy but give the buildings sort of a futuristic feel. It is an interesting juxtaposition with the c. 1842 inn.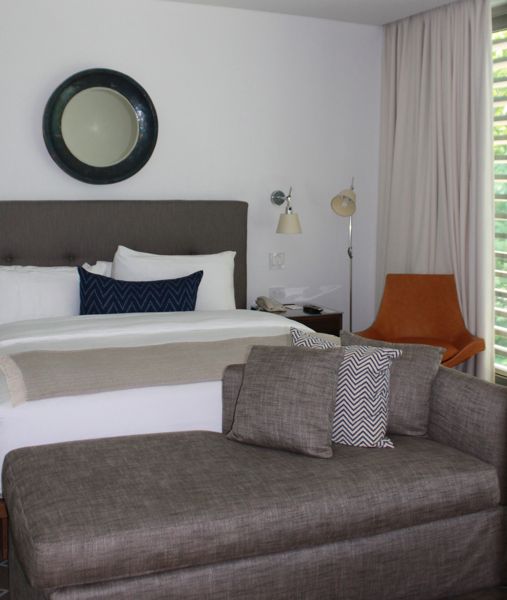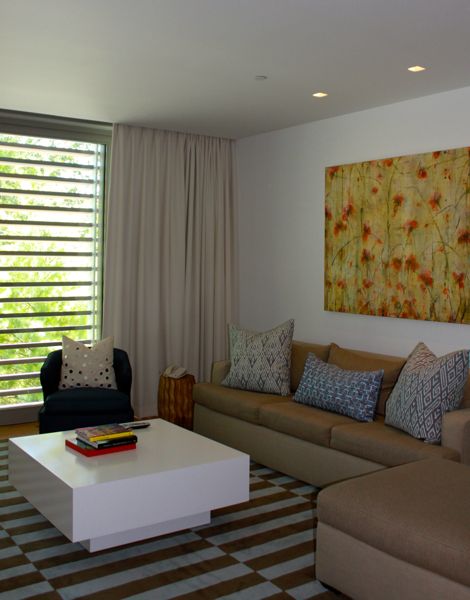 The cottage suite interiors are similar in design to the rooms in the main house, but the feel is very distinctive. It is an example of how you can have the same furniture, but architecture will ultimately determine the vibe.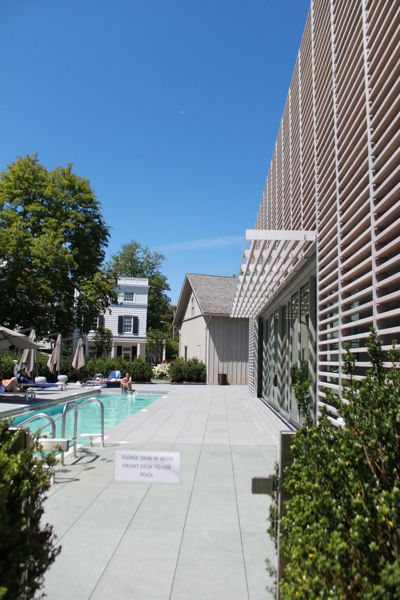 Photos courtesy of Topping Rose House and Sara Bliss