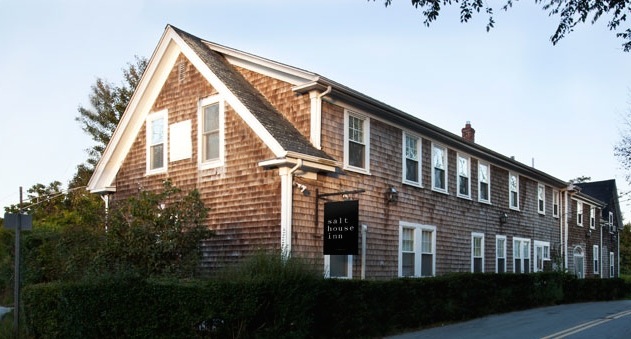 Granted the rooms are teeny–but the crisp whitewashed wainscoting, cheery beach house vibe, and starting prices of $150 a night have made The Salt House Inn the coolest hotel in Provincetown, Massachusetts. Just a couple of blocks from the beach, the 15-room inn is the vision of David Bowd (the COO of André Balazs' hip hotels) and Kevin O'Shea interior designer for Starwood Hotels. Check out the pics of this fun & new (it opened last summer) hotel on the Cape.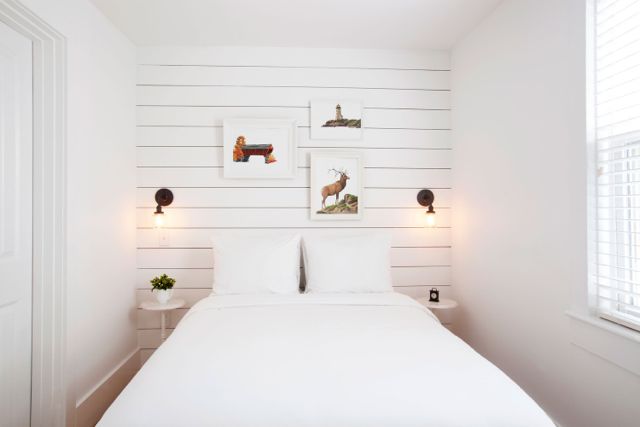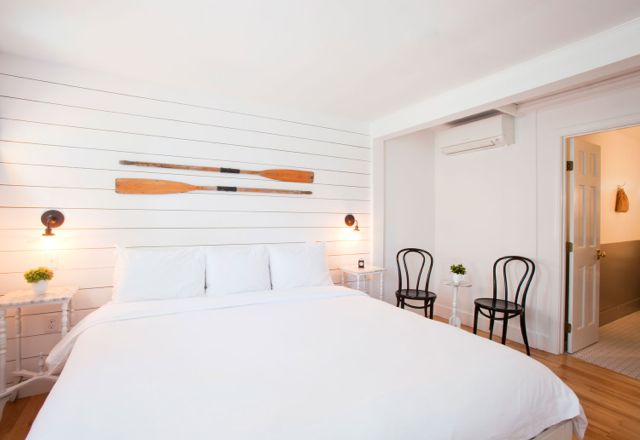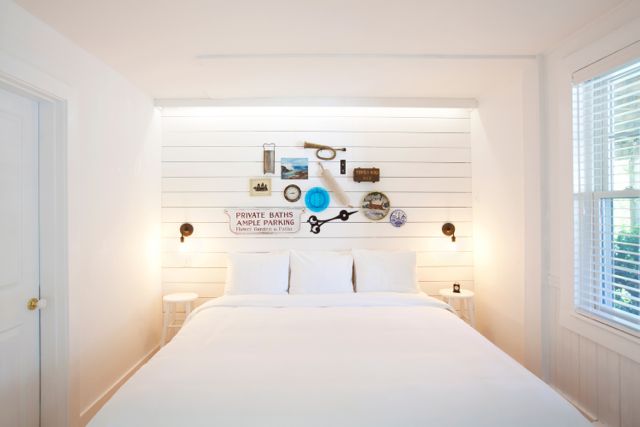 I love how they've taken out the closets to add more space to the rooms…a good idea for a tight guest room that you want to feel a little bigger. They've put a pair of chairs in one, a desk in the other, definitely gives the feeling of a bit more space.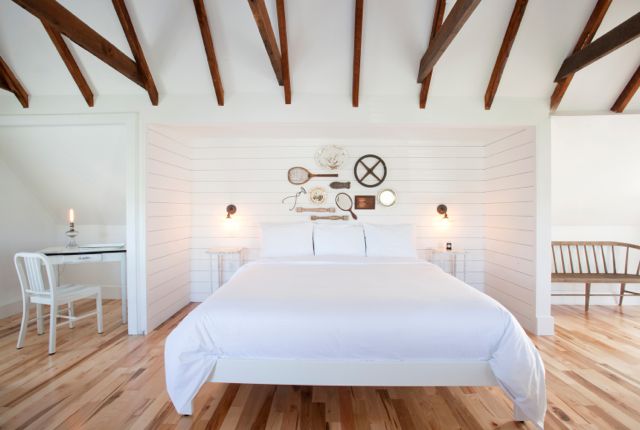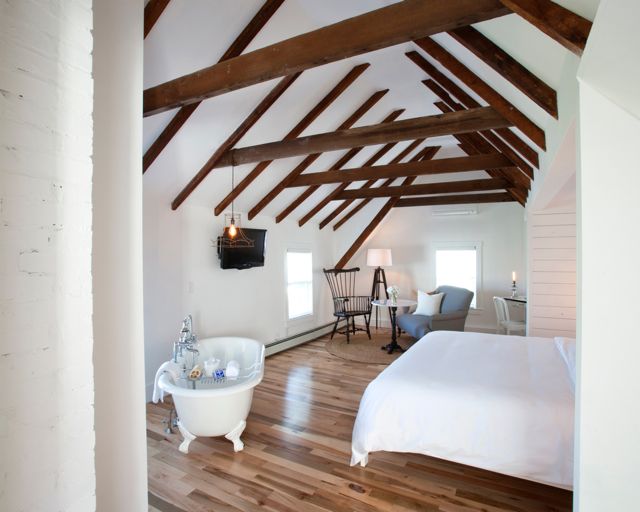 Love the beams in the loft suite….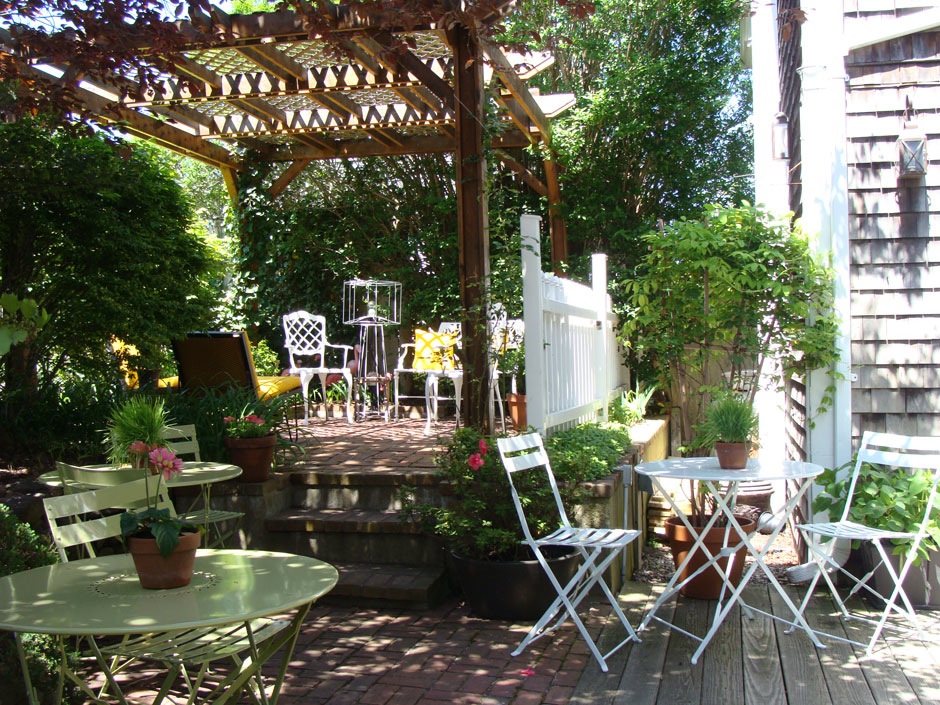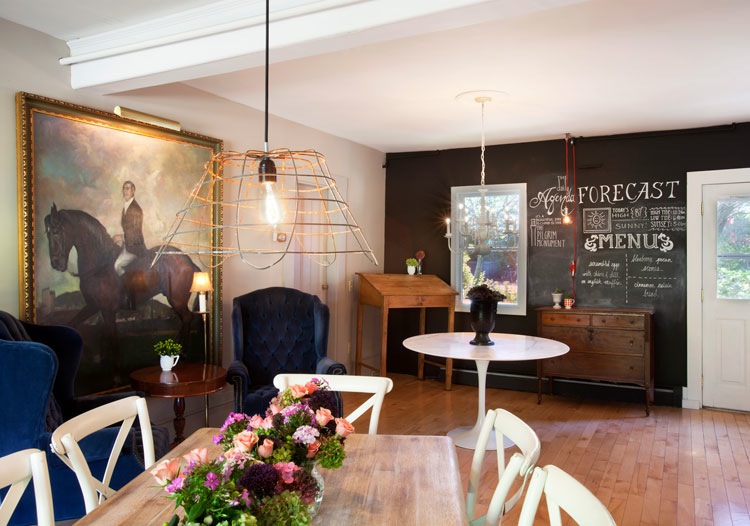 Stay tuned for more beachy retreats this week!