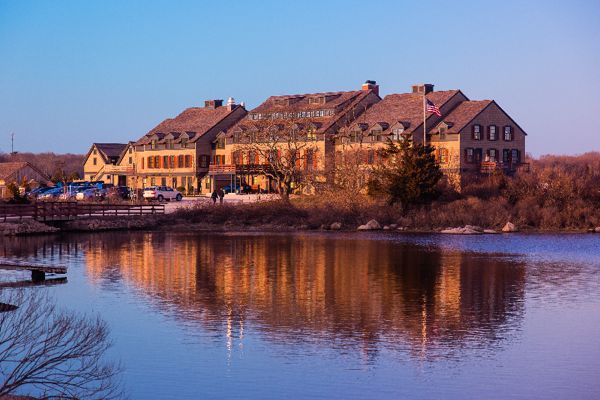 A friend asked me today where she should go to skip town for a couple of babyfree nights this fall. The hotel has to be driving distance from NYC (around 2 hours would be perfect), must feel like an escape (life has been beyond chaotic) and should be a little bit luxe  (with a busy job, a toddler in tow, and #2 on the way she wants to take advantage of the teeny window before she has two bebes under two).  I immediately thought of the lovely Weekapaug Inn in Rhode Island which opened just last fall. Our convo was a reminder that I've been sitting on pics of the recently renovated hotel for a few weeks now! I stayed right across the pond from the Inn this summer and kayaked over with my sister-in-law to explore. The picture above (courtesy of the Weekapaug Inn) shows the view of the Inn that you see when you arrive by car. When you arrive via paddleboard and kayak it looks more like this…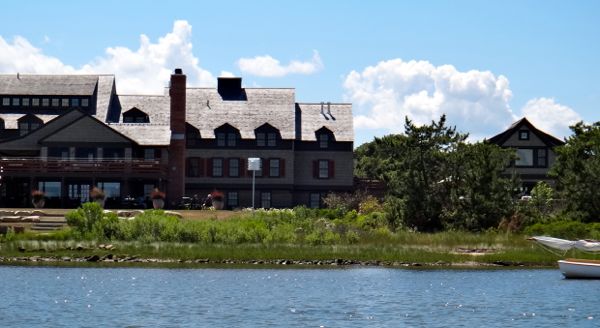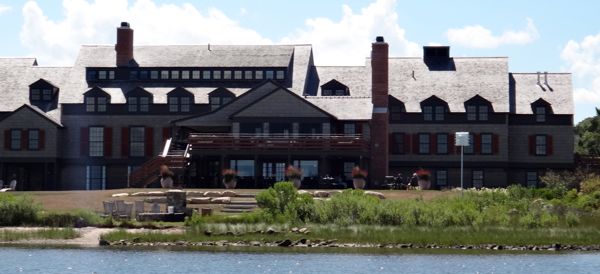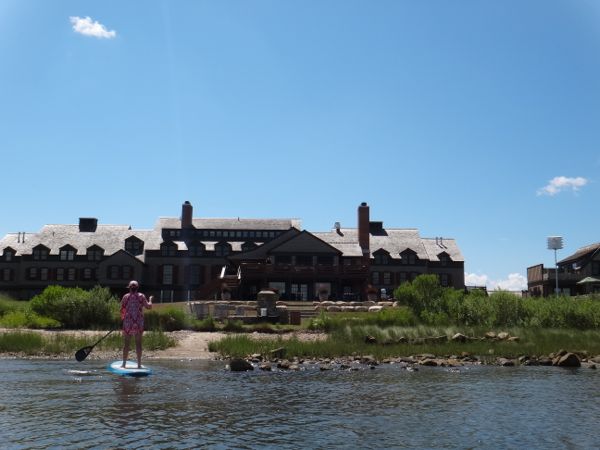 The Inn sits on the West side of Quonochontaug Pond right by the quiet, preppy, and charming beach town, Weekapaug. The hotel is also walking distance from a long stretch of unspoiled beach overlooking the Atlantic (seriously, you will wonder where everyone is).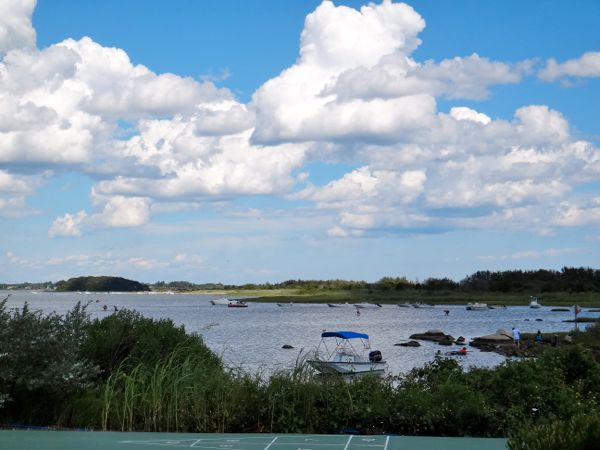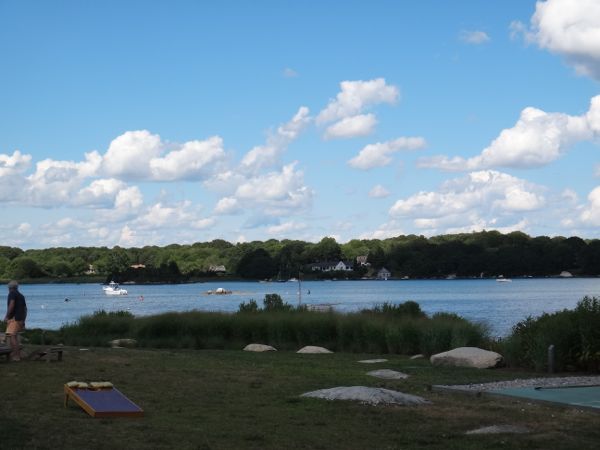 Looking out onto Quonochontaug Pond from the Inn.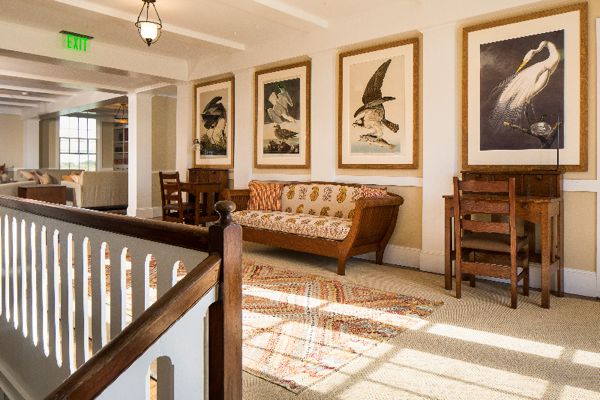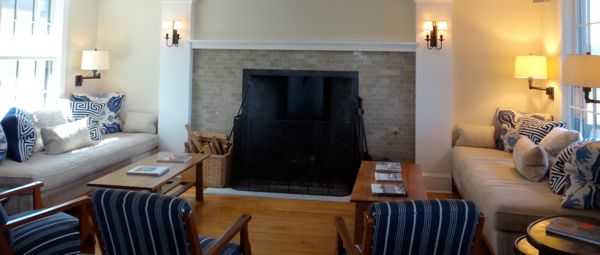 Weekapaug is a preppy small New Englandy beach community, and up until the renovation the c. 1899 Inn was a sleepy, slightly faded, local gem. It's now an elegant Relais & Chateaux property that has been beautifully restored. While it has the same owners as nearby Watch Hill's Ocean House, it only has 31-rooms so it feels much quieter than that hotel. And while I know the community was worried that the hotel would change the under-the-radar vibe, I don't think that has happened. It's too sleep for the see-and-be-seen crowd, and there are too few rooms for it to feel even slightly busy. When I visited the hotel was totally booked, but it felt incredibly serene.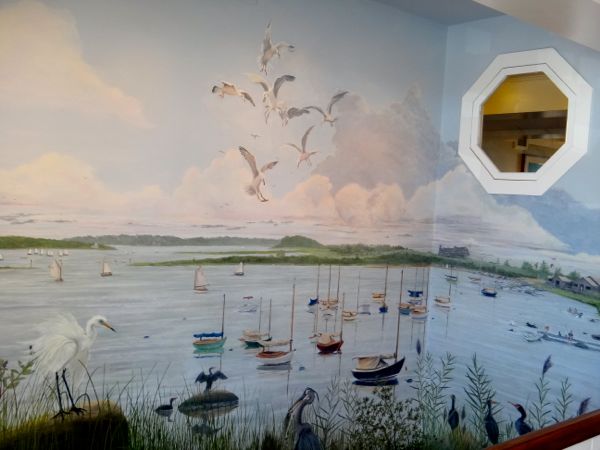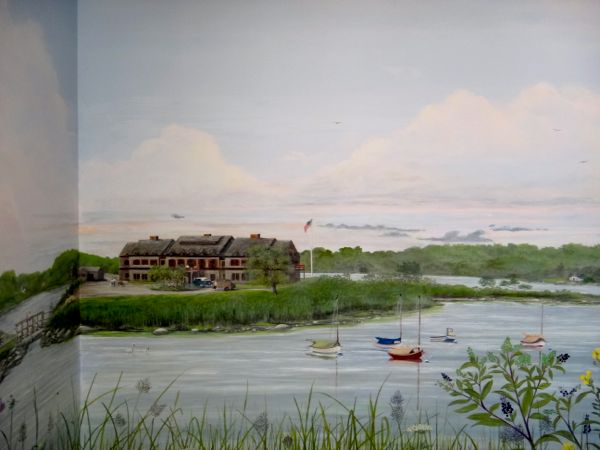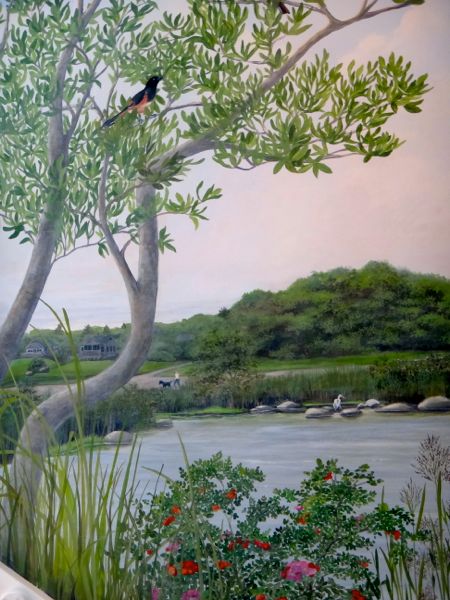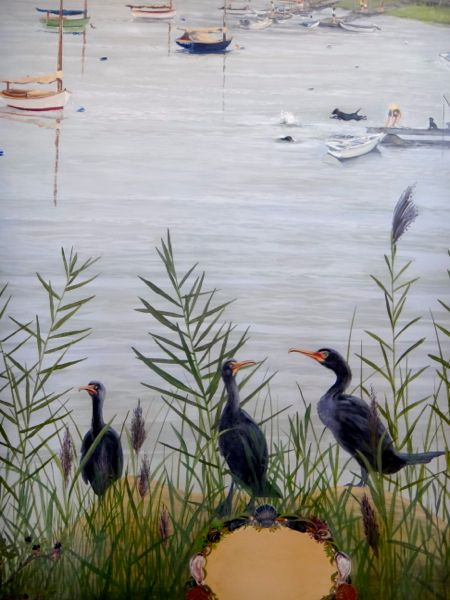 The main stairwell features an incredibly vivid mural by artist Sonja Vaccari capturing summer on Quonochontaug Pond.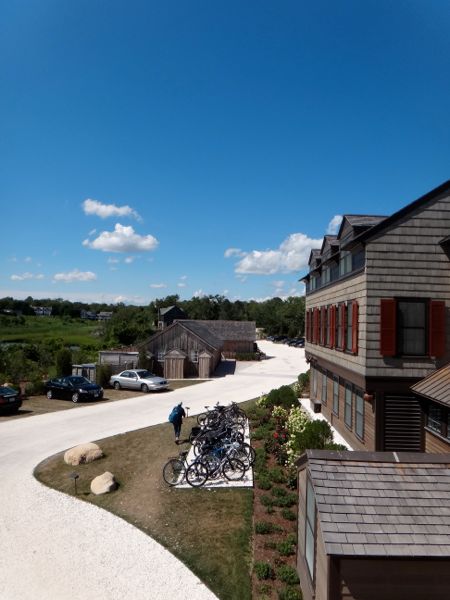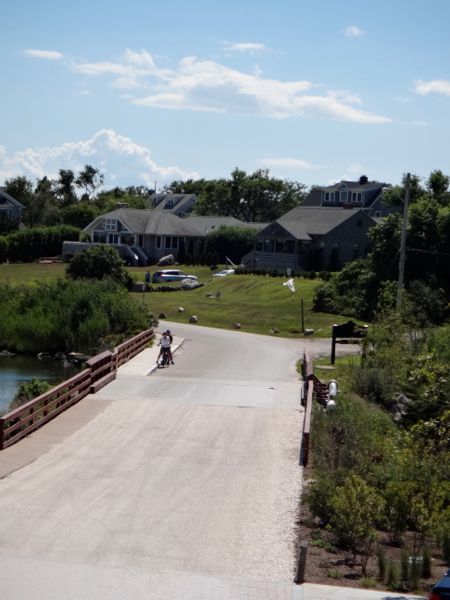 The view from a small front terrace.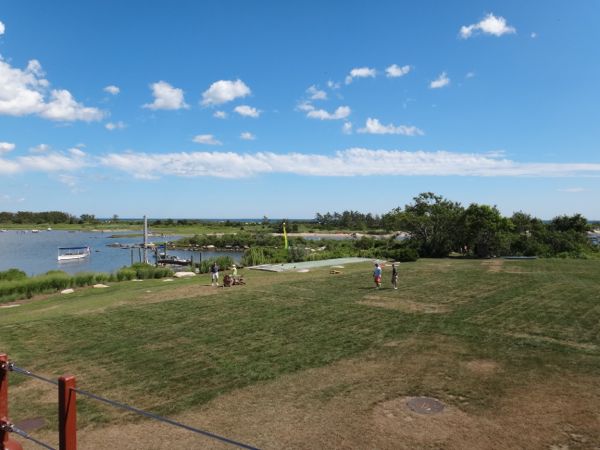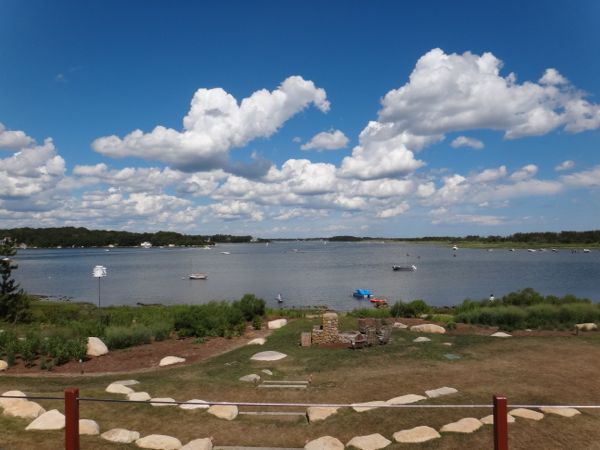 The view from the back terrace.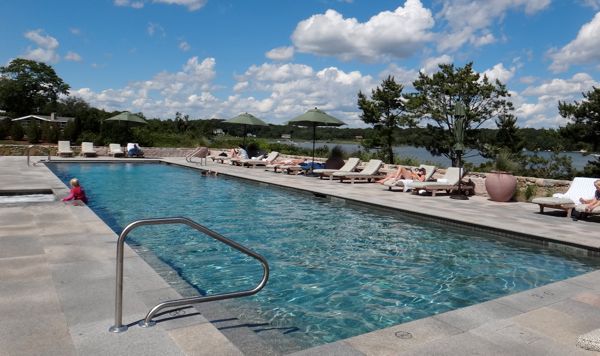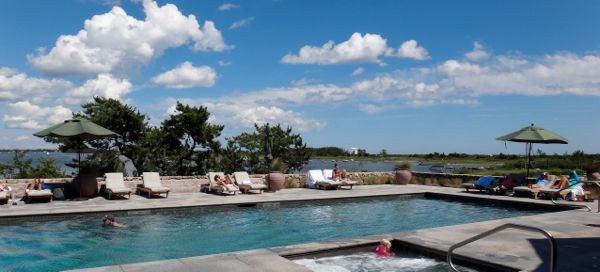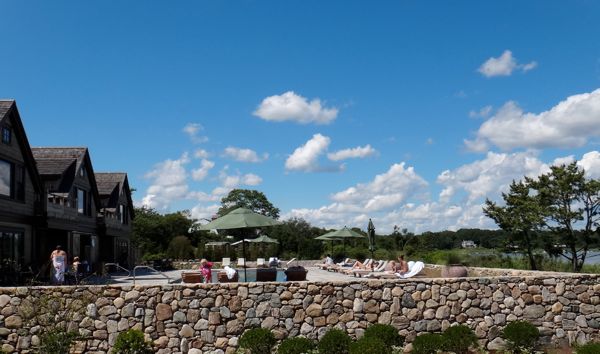 The mellow scene by the pool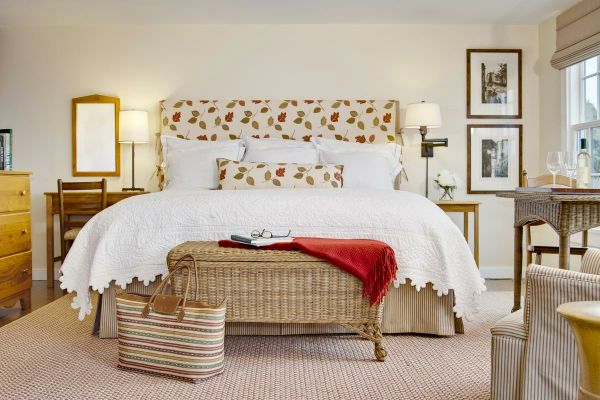 The whole hotel has that elegant, New England beach house vibe which is captured perfectly in the bedrooms. Seeing all these pictures makes me want to go back…
Photos Sara Bliss for Hotel Chic and Courtesy of the Weekapaug Inn