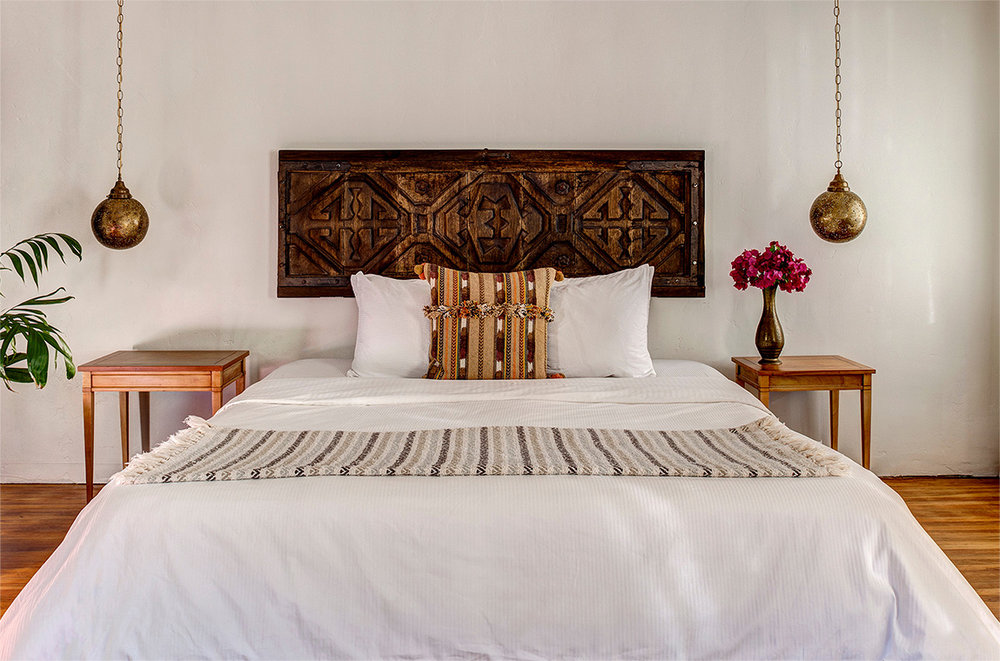 My first book Exotic Style delved into how to incorporate global finds into your home. Thanks to the internet, travel, and even chain retailers like Pier 1 and Target carrying global goods, it's never been easier to score items from around the world. What's tricky is making it look current and cool, not themey. The Rossi Hotel in Palm Springs is a gorgeous example of how to incorporate exotic style into a space.
Designer and owner Marina Rossi spent years collecting standout pieces from designers and thrift stores without knowing where exactly she would place them, teaming up with Stephane Vimont, a finish carpenter from Paris to beautifully revive her finds. Through sanding, staining, and reupholstering, they worked together to give the pieces new life, and often a new purpose. For example, throughout the hotel antique doors and screens have been repurposed to create gorgeous headboards. Definitely an idea to take note of when creating your own spaces.
Each of The Rossi's eight suites feature a mix of vintage and new, paired with local and exotic finds from all eras. A few highlights below: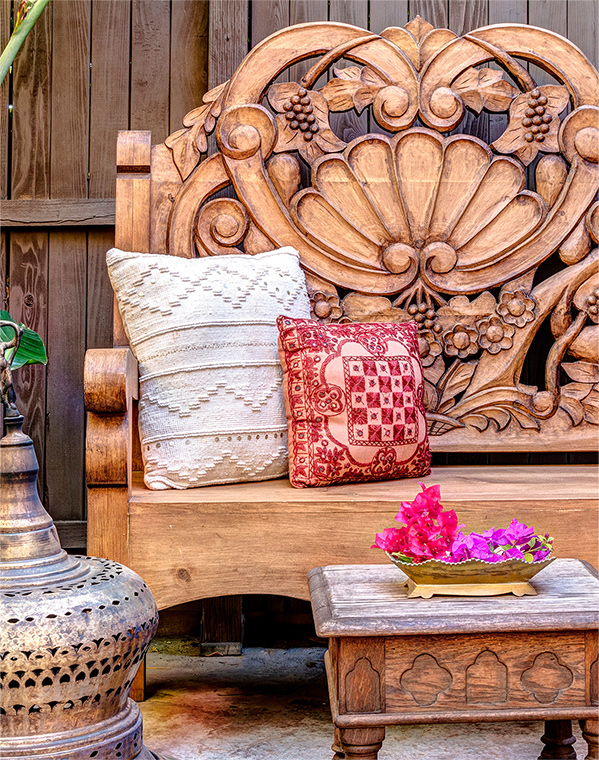 In the Fountain Hacienda, this stunning chair was handcrafted in Mexico and paired beautifully with revamped antiques from Morocco including this table/stool and chiminea.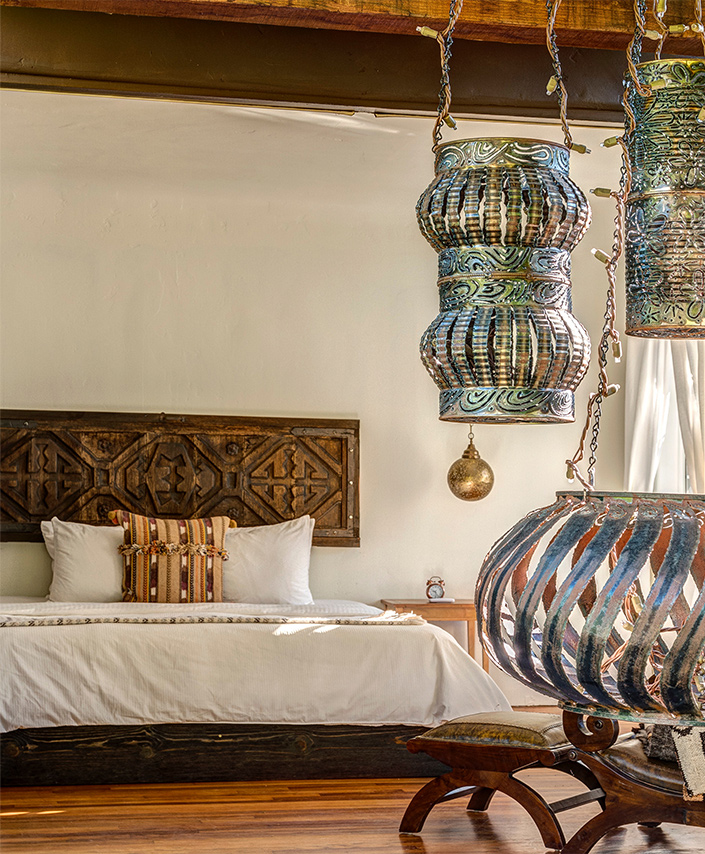 Ranch Hacienda features a headboard that was once a door taken at Errol Flynn's old Palm Springs estate built early 1900s. The bedside hanging lamps are from Morocco. The nightstand tables refurbished Art Deco antiques.The outdoor hanging lamps are by local artist Sue Durazo and crafted out of tin cans.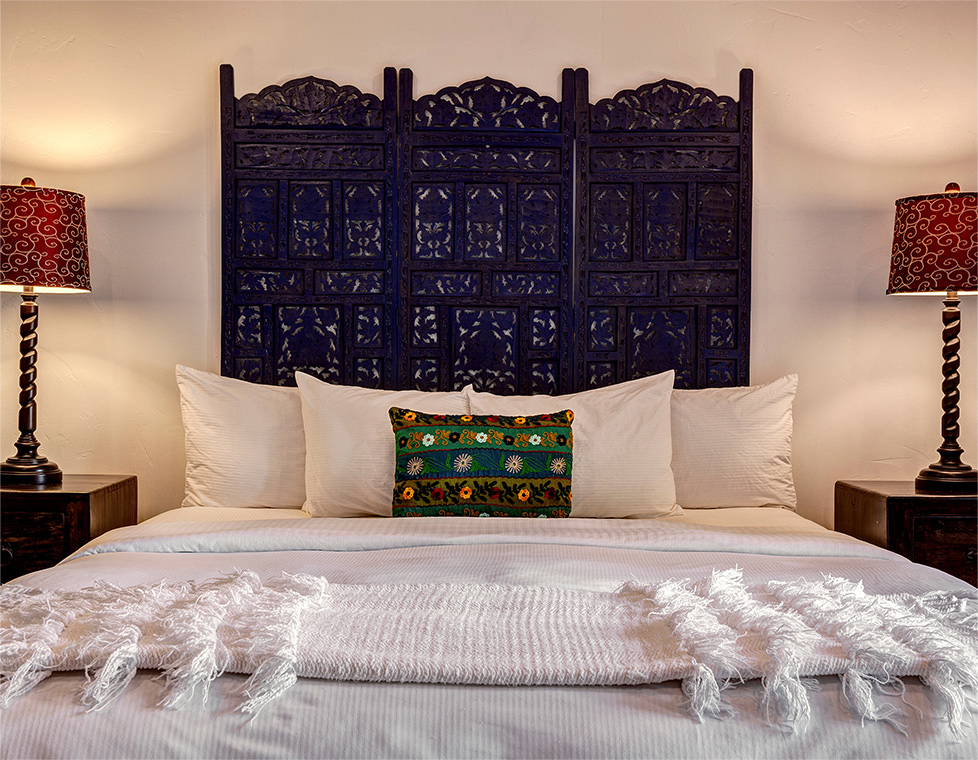 At the Velvet Hacienda the headboard is crafted from an antique hand carved screen from India. It was refurbished and stained a dark navy blue.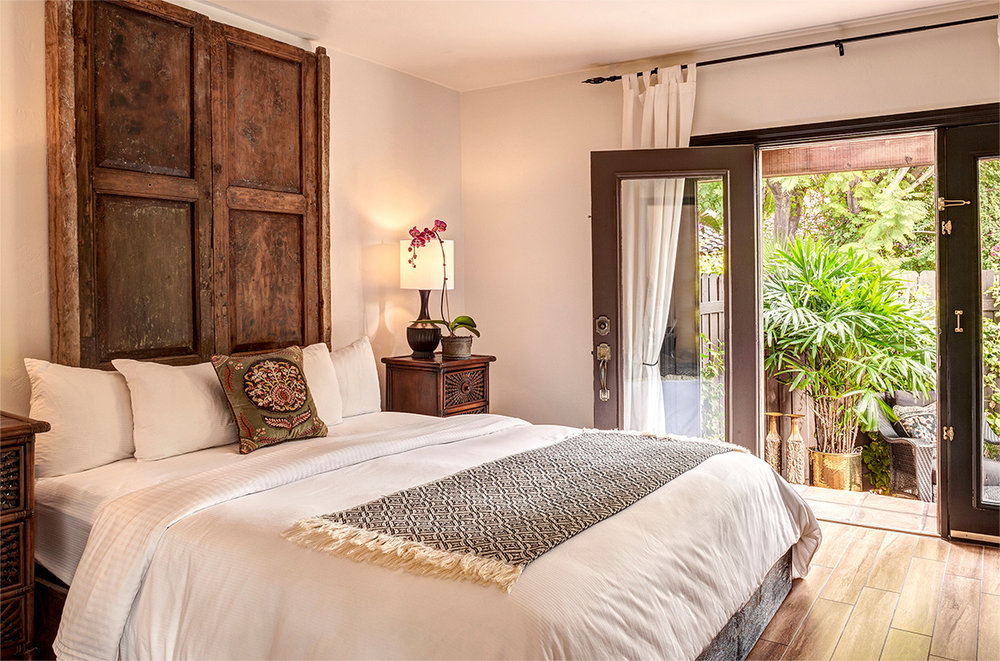 The headboard in Sedona Hacienda was made from antique doors from Mexico that are over 300 years old.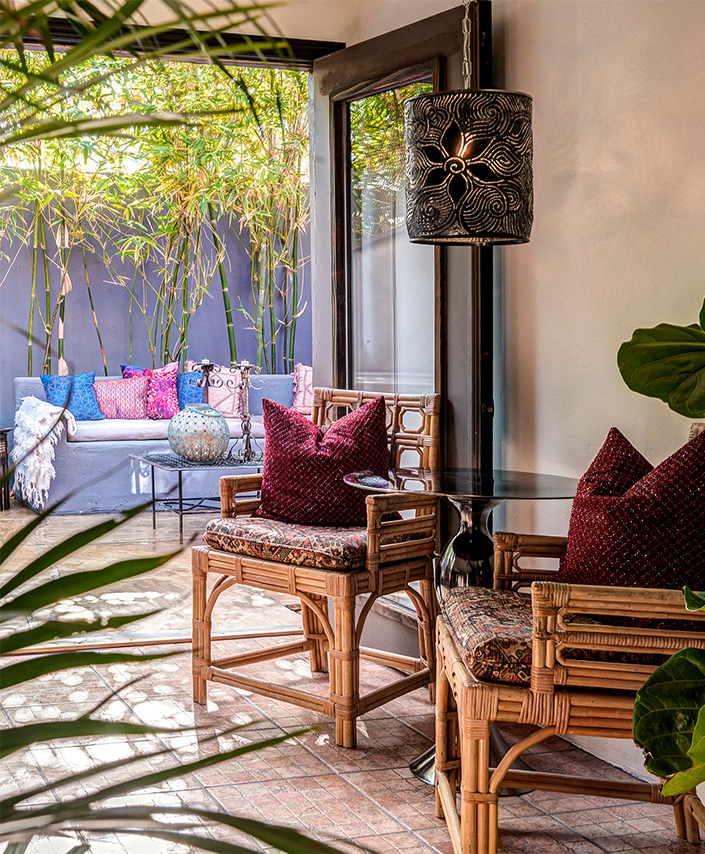 The Velvet Hacienda features a hanging lamp by Sue Durazo crafted out of a tin can, the table is a mirrored midcentury antique purchased in Palm Springs, and the chairs are antique bamboo and handmade in Thailand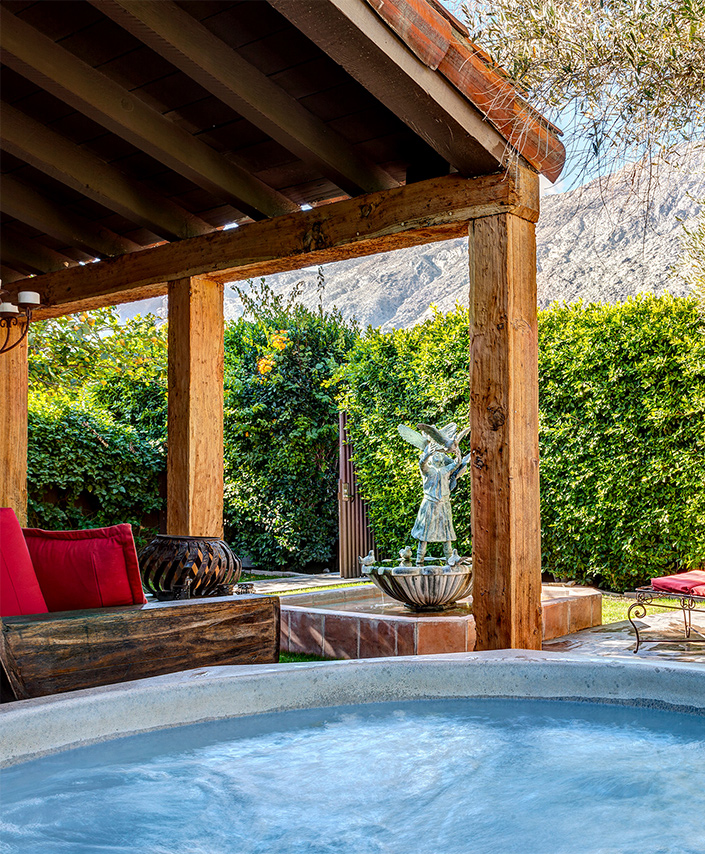 All images courtesy of The Rossi Hotel