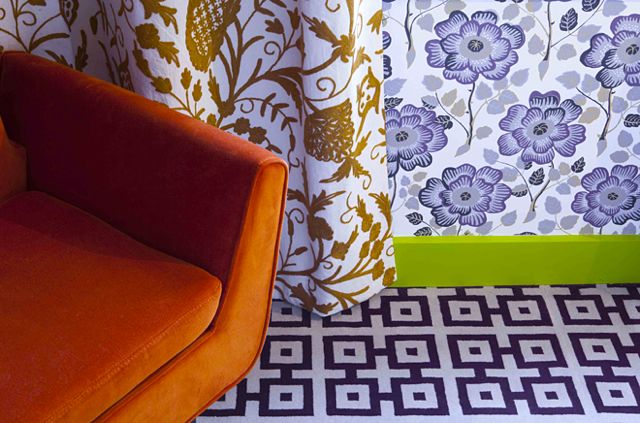 No place beats Paris when it comes to hotel design. While the glamorous city has arguably some of the most famous and elegant hotels in the world, it's the boutique hotels that are the ones setting design trends. Every year there are a few hotels that have design junkies buzzing–whether it's the Recamier's fresh take on canopy beds, or the Christian Lacroix designed Hotel du Petit Moulin's fearless decor.  The hotspot of the moment is definitely hotelier Thierry Costes 15-room boutique Hotel Thoumieux designed by India Mahdavi.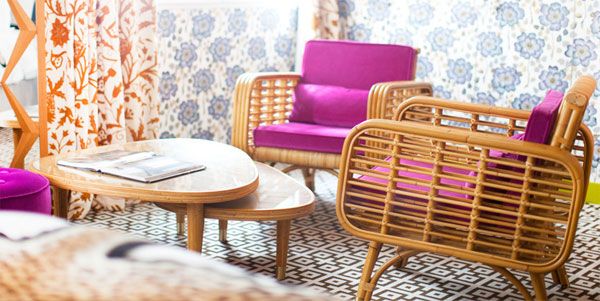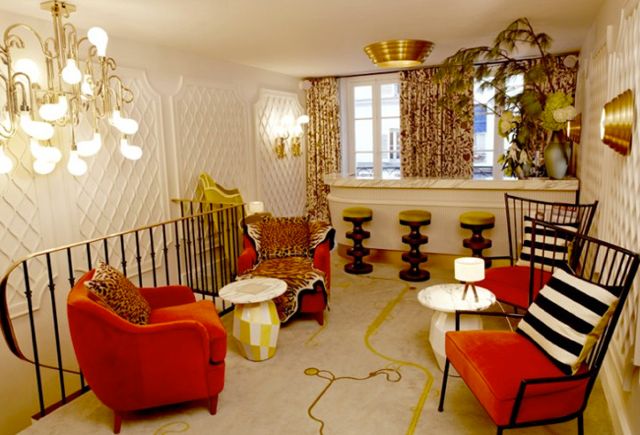 Although the lobby is teeny, Mahdavi put seating arrangements in every possible nook, magically creating seating for nine.   Mahdavi's Bishop stools provide a  perch when checking in at the marble front desk.  A wing chair covered in the same greenish yellow velvet commands the corner, while 2 different pairs of vintage chairs are linked by orange velvet.
During the day, this is where the front desk/concierge operates from. At night–voila!–the space becomes a lounge for sipping cocktails. This pic taken from the desk/bar gives you a sense of just how teeny the room is…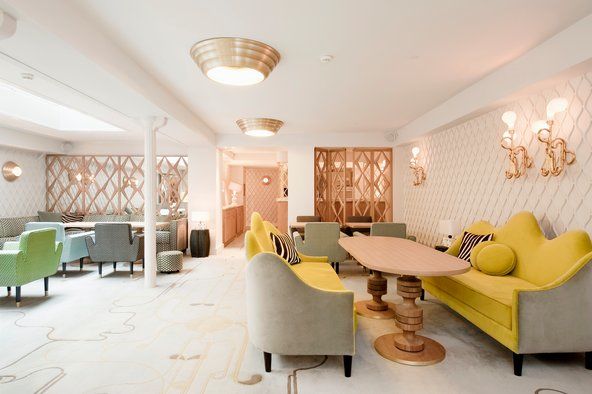 The Michelin starred Jean-Francois Piege restaurant off the lobby is also designed by Mahdavi. Her comfy yet mod Julia Marie chairs are mixed in a variety of hues. It's the perfect seat for a enjoying a long, fabulous meal.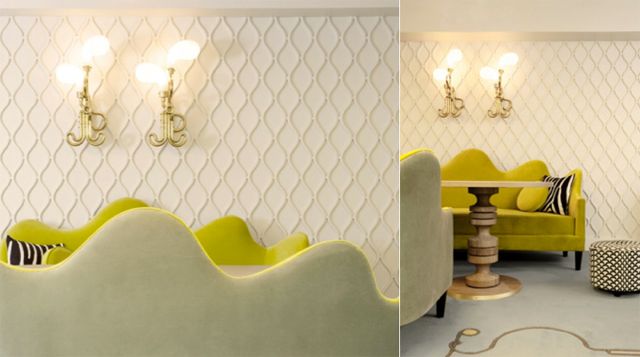 The wavy lattice walls are an element you normally would see in a porch or other summery spot, but when transferred to an urban setting, it becomes graphic and sophisticated. If you like the look but don't have the budget or DIY prowess to create your own, the Crivelli Trellis  wallpaper from Farrow & Ball mimics the look.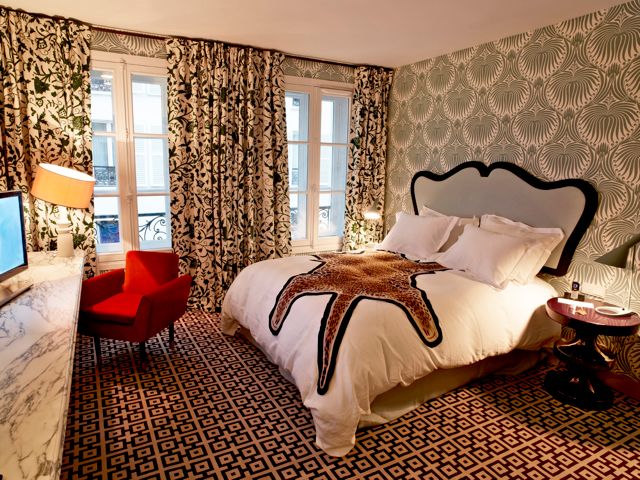 I love how Mahdavi linked the design of the rooms with the lobby–the marble table, the animal skin (so not digging that, hope it is faux), the red velvet upholstery, and the curtain print (here seen in black)–are all echoed in the lobby as well.  The Lotus Wallpaper is from Farrow & Ball and comes in an incredible range of colors from red to navy to yellow.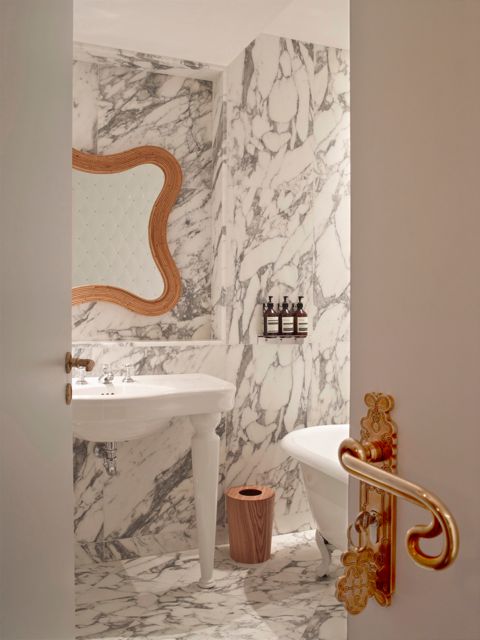 Floor to ceiling marble.
GET THE LOOK: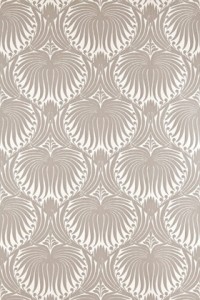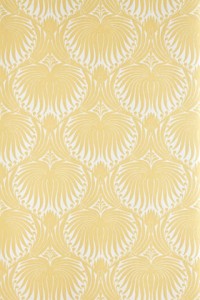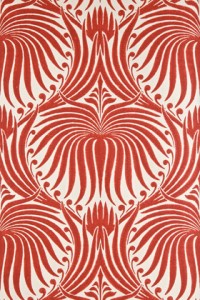 Inspired by a design from the 19th century Arts & Crafts movement, Farrow & Ball's Lotus papers come in 30 colorways and 2 different pattern sizes. I'm a little obsessed with the yellow and red versions.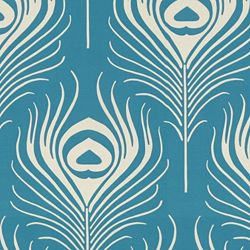 Photographs: Garance Dore, Hotel Thoumieux