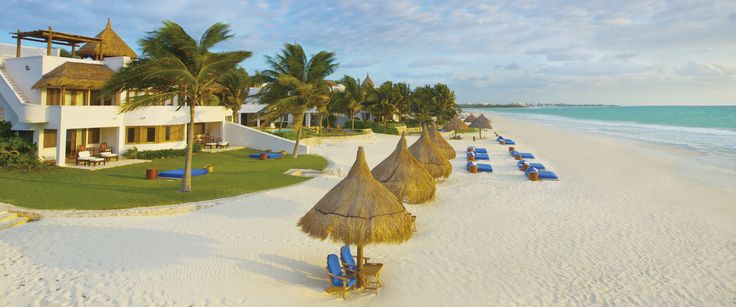 Given how easy it is to get to (a 3-hour plus flight from NYC to Cancun and then a quick 30-minute taxi ride from the airport), I was surprised at how totally magical and lush Maroma is. I tend to associate those aaaah escapes with multiple flights and frenetic travel experiences, but getting to this lovely stretch of beach could not be easier. Set under a lush canopy of blossoming plants and trees teaming with monkeys and exotic birds,  Maroma was originally created as a dream home for architect José Luis Moreno. The main house still stands, with the original bedrooms are now guest rooms giving the hotel a much more intimate feel than the many mega resorts that line Mexico's coast. The property was transformed into a resort by Orient-Express Hotels in 1995 and the white stucco two-story rooms all echo the original architecture.  It was one of the first luxury resorts on this stretch of the Riveria Maya. I recently reported on Maroma for Aerin Lauder's World of Aerin site, here's my take and  my pics below.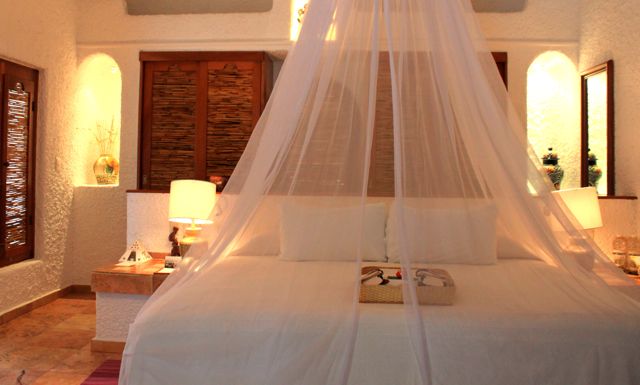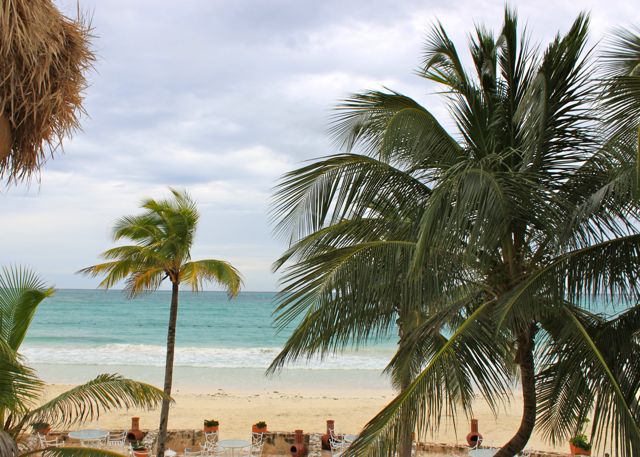 Coolest room: 23 is up the stairs in the main house on the second floor with a sweeping view and balcony. The room is small, but absolutely perfect. While I hate the word romantic when used to describe hotel rooms, because it usually connotes a cheese factor, this room is romantic in the best sense of the word.  If you want privacy and quiet, the rooms on the far left side of the property are the ones to book.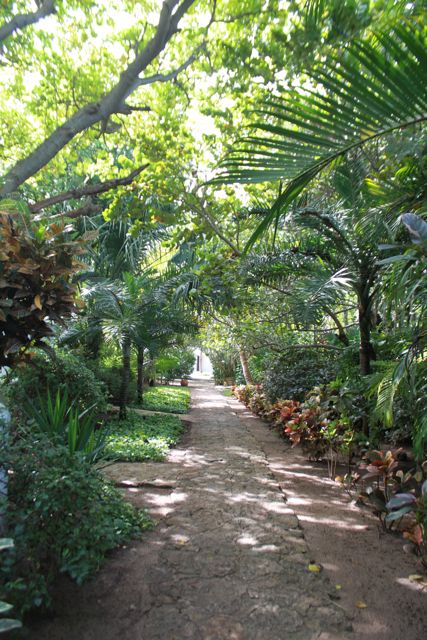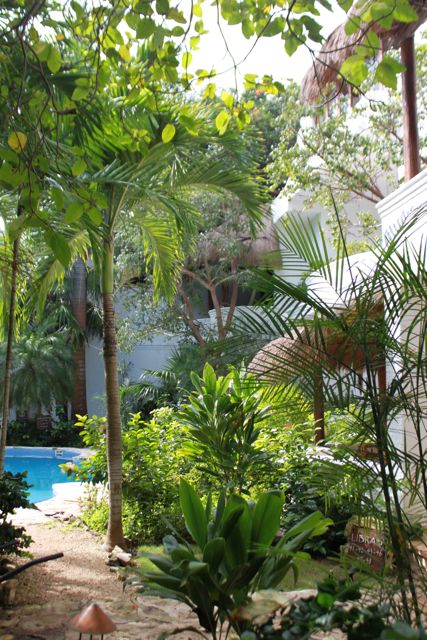 The property: The hotel is set where the jungle meets the beach and you are under a canopy of trees as you walk around the property. Walking around at night is an experience –tons of monkeys swinging through the trees and chattering with each other. It rained the night I was there, but normally the walkways are lined with torches and the pools have floating candles.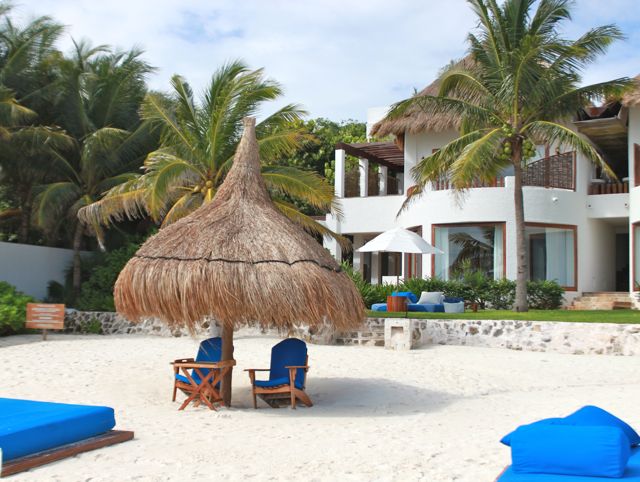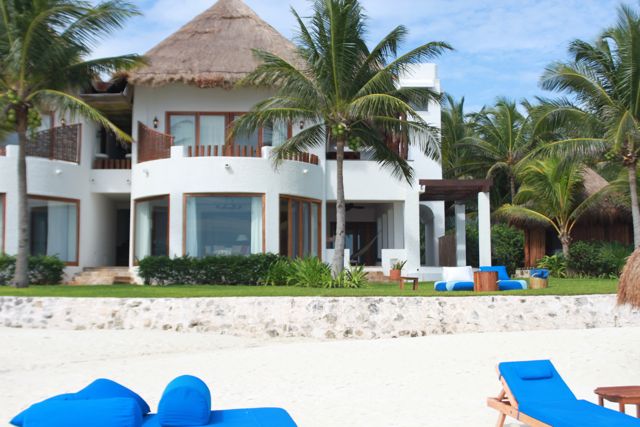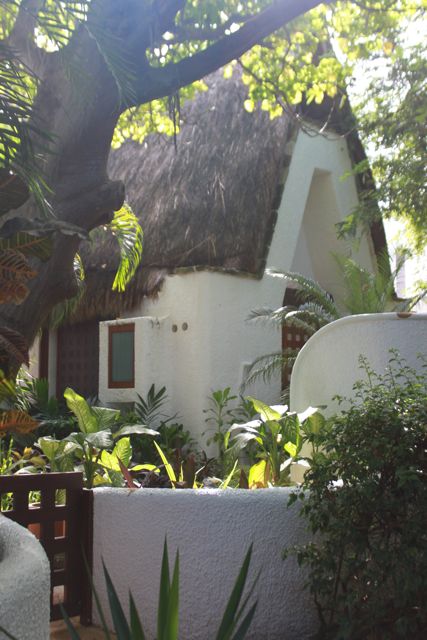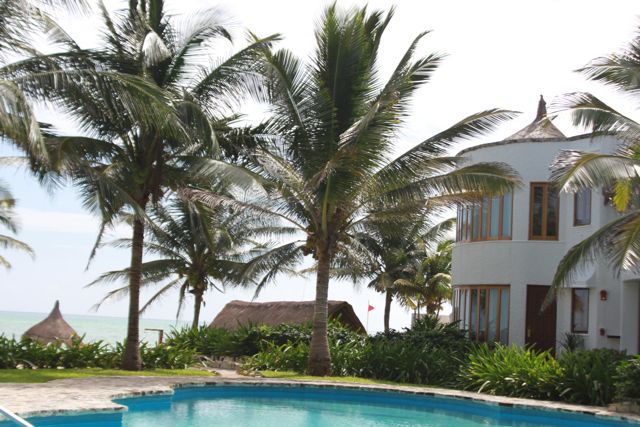 The architecture: The 63 rooms are set across 25 acres. There are three pools, but it's really 's all about the beach here (along with the spa which is beyond incredible and reason alone to go).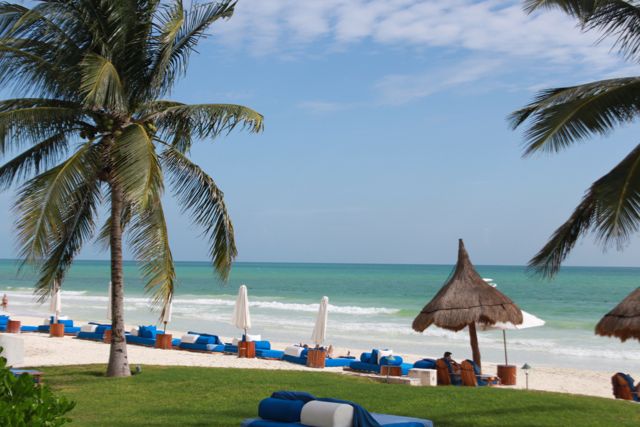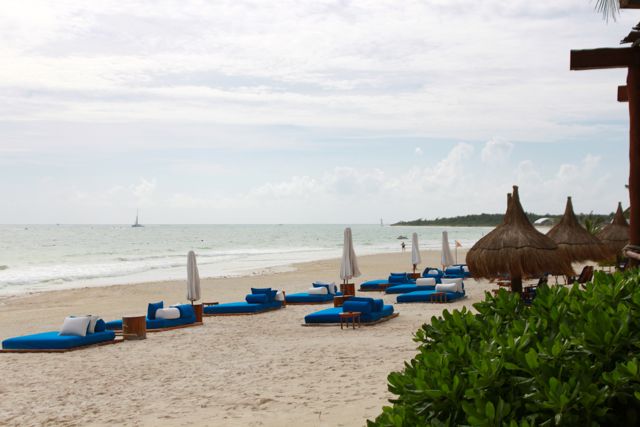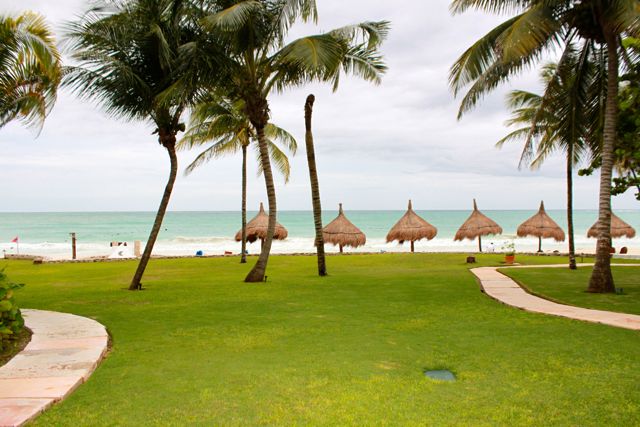 The beach: The beach itself it endless, and Maroma offers countless places to lounge the day away–palapas, beach beds, beach chairs and hammocks in front of every room.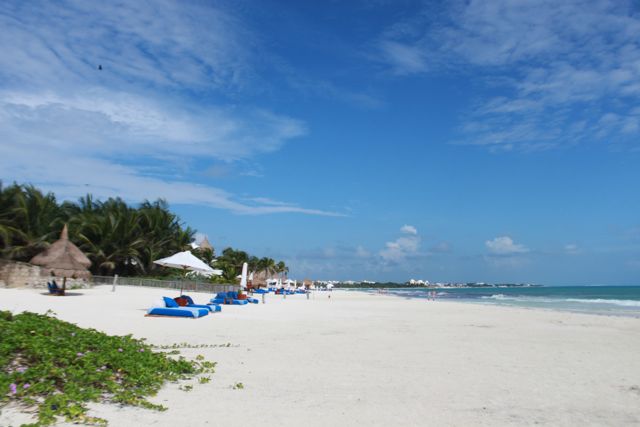 While the hotel feels totally serene and removed from the real world, there are two large resorts to the right reminding you that you are not. This is the view at the far right end of the Maroma property looking at the resort…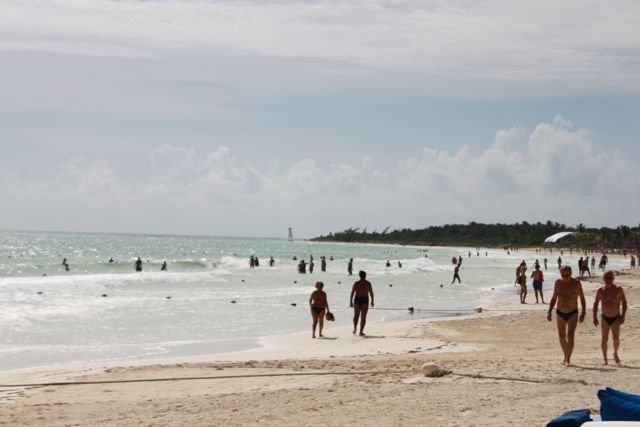 Down at the other end of the beach, this is the scene in front of the larger resorts–a TOTALLY different vibe!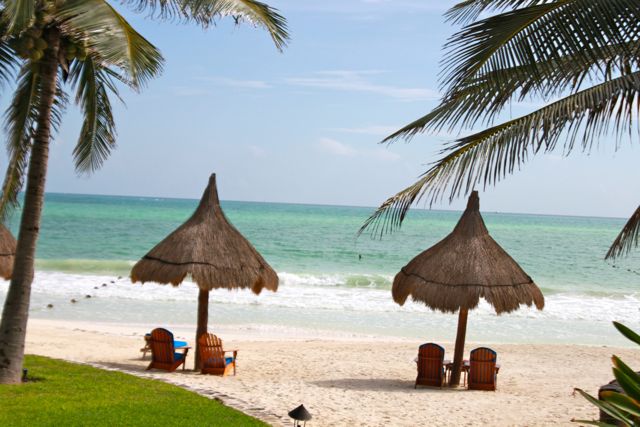 The view: Amazing
Images (except for opener) Sara Bliss for Hotel Chic