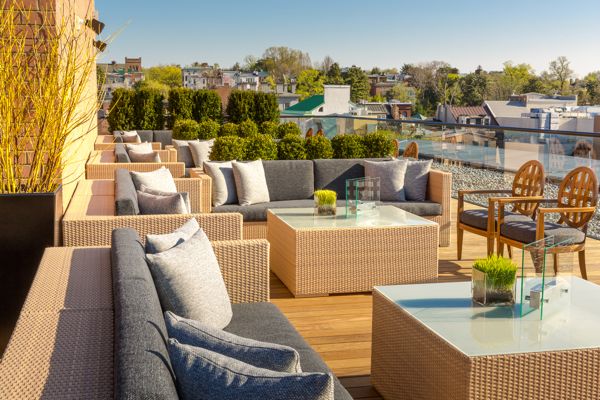 The hotel scene in DC is ….um, to be totally honest, pretty unexciting, so I was curious to check out the buzzed-about new Capella DC when I was in town  last month.  The location is enviable–the converted warehouse space is set on a quiet street in Georgetown overlooking the C&O Canal.  Reason to book is the expansive guest-only roofdeck with a small infinity pool. You can take a stargazing class with a rep from the University of Maryland's Astronomy department, swim in the heated outdoor pool year round, get a rooftop massage in a cabana, or just grab a cocktail and a bite and enjoy the sweeping views of DC. Definitely one of the best hotel spots in the city.

The hotel's sunny, glossy pics and then my winter shots below: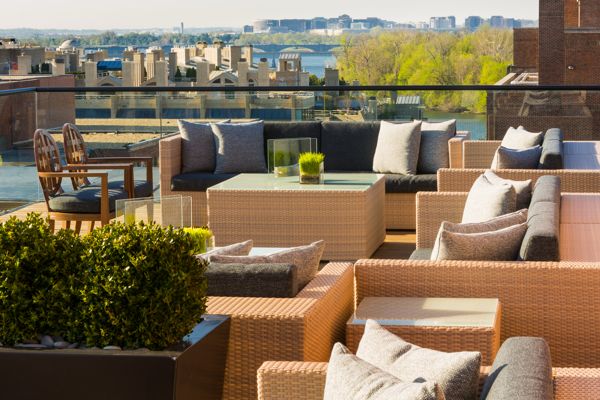 You won't want to leave…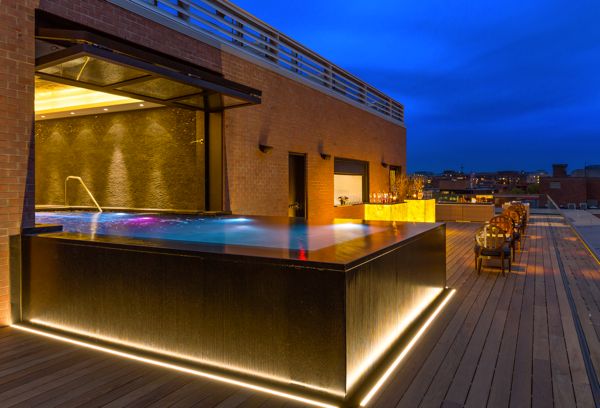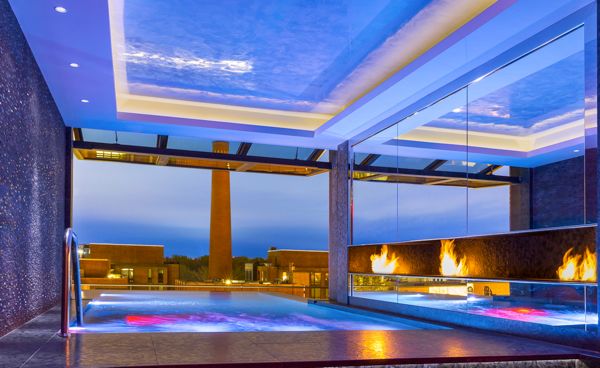 The lap pool is on the small side, but has some pretty incredible views and a fire strip!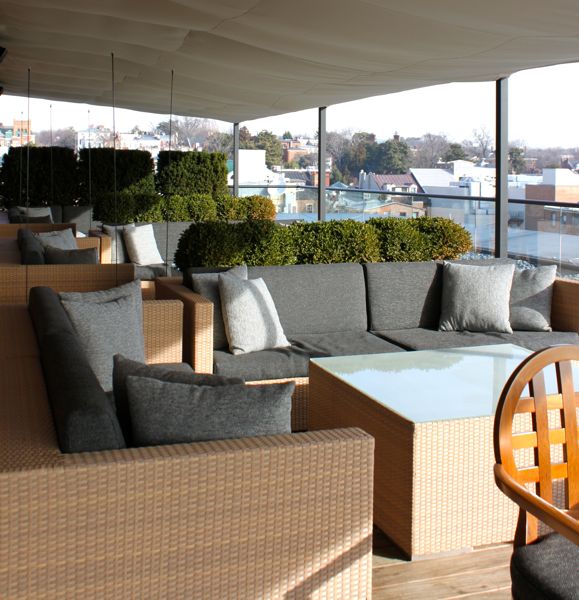 This is the winter set up, with a canopy overhead. Still pretty awesome..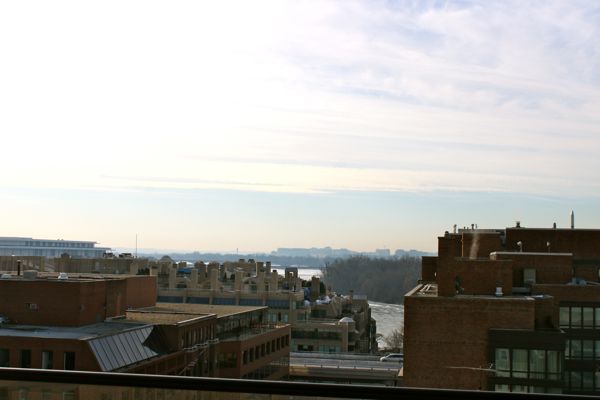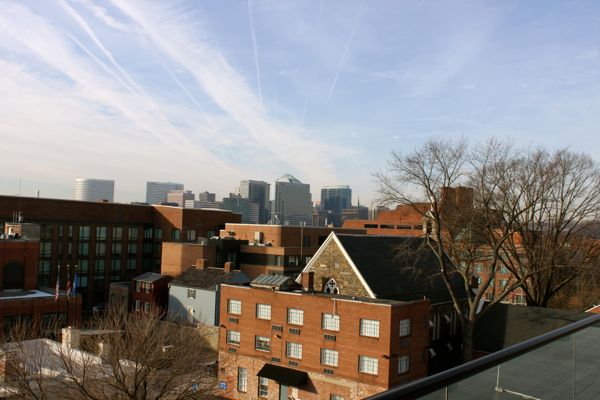 Sweeping views of DC everywhere you look.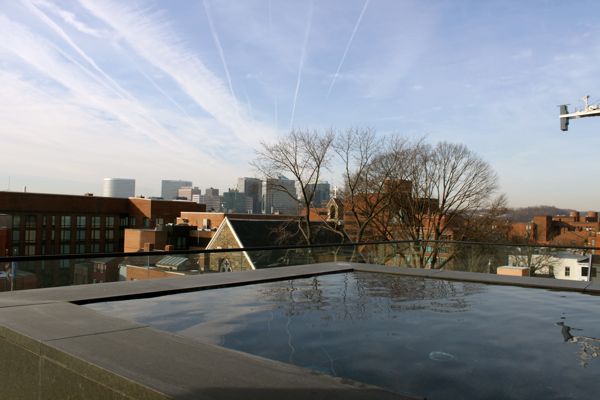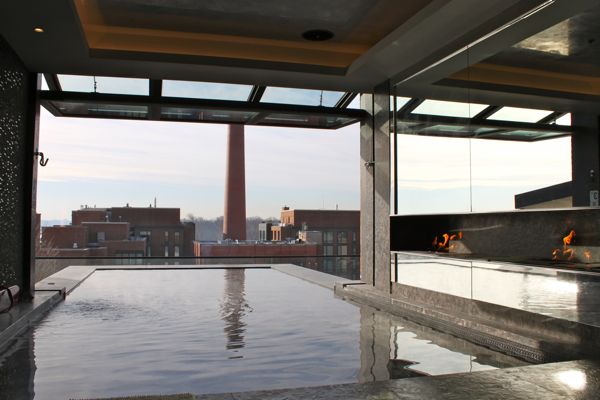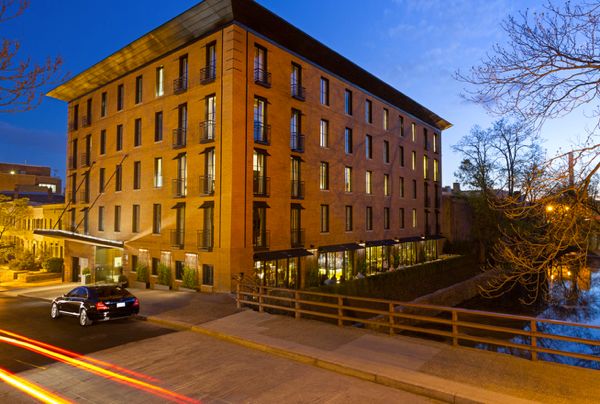 First 4 ( and last) photos courtesy of the Capella DC. The rest: Sara Bliss