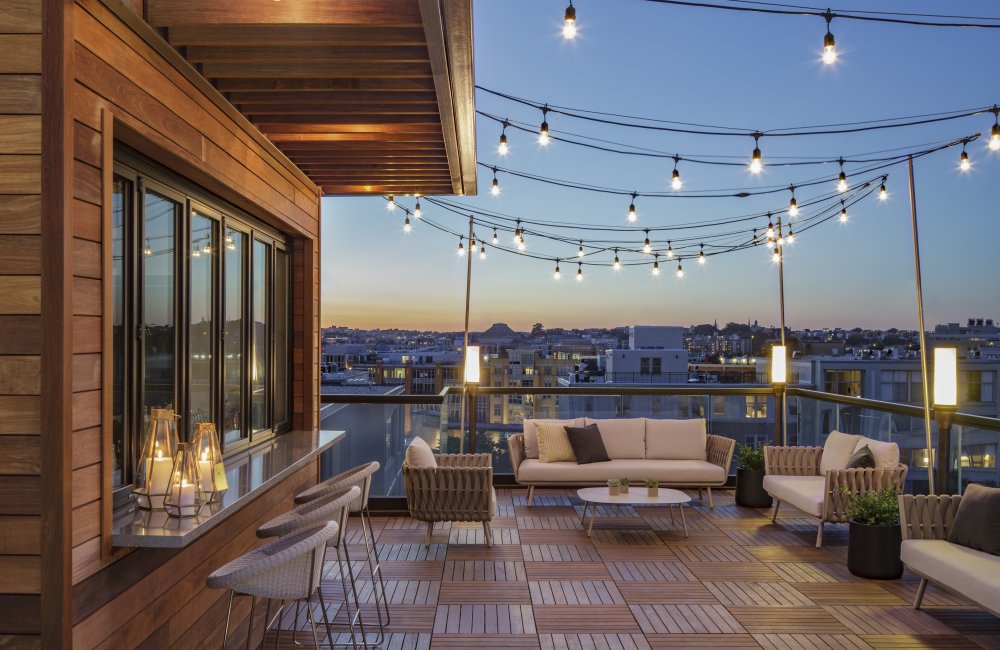 If you haven't been to D.C. recently, GO. The city is buzzing. You'll find cool indie shops like GoodWood filled with well-priced one-of-a-kind vintage jewelry, furniture, and emerging fashion designers. The food scene is blowing up with 12 restaurants earning Michelin stars this year (check out The Dabney in Blagden Alley). Neighborhoods like Shaw and Logan Circle are buzzing with great cocktail bars, amazing restaurants, and a cool vibe. D.C. is definitely having a moment. The one drawback has always been the hotel scene which is mainly filled with corporate and conventional spots. However, a new Kimpton property is changing all that. Mason & Rook is located on a charming leafy sidestreet in the city's buzziest neighborhood right now–Logan Circle. With most hotels located near the tourist attractions, it's so nice to stay in an area that feels entirely un-touristy. The design is awesome, managing to strike the playful tone Kimpton is known for, while still looking current and cool. The rooms are the vision of Kimpton's creative director of design Ave Bradley and New York-based Bill Rooney Studio. Check out the hotel's pics, along with a few of my own. Definitely the place to stay if you are in D.C.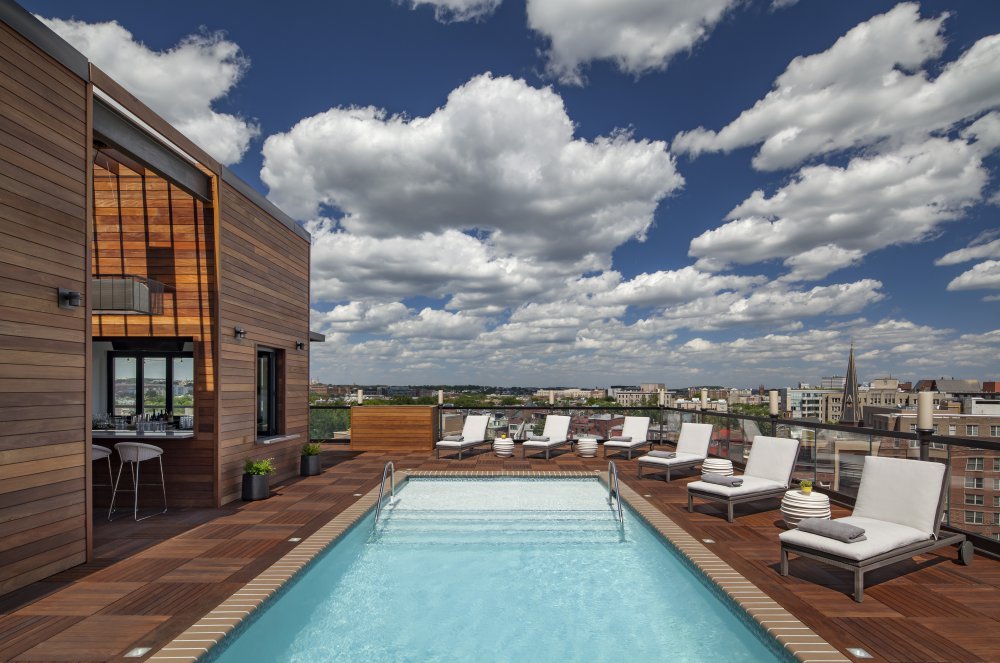 You'll have to check in from May to October to enjoy the rooftop pool. Of course, it is a total tease to look at this pic right now as the weather gets colder.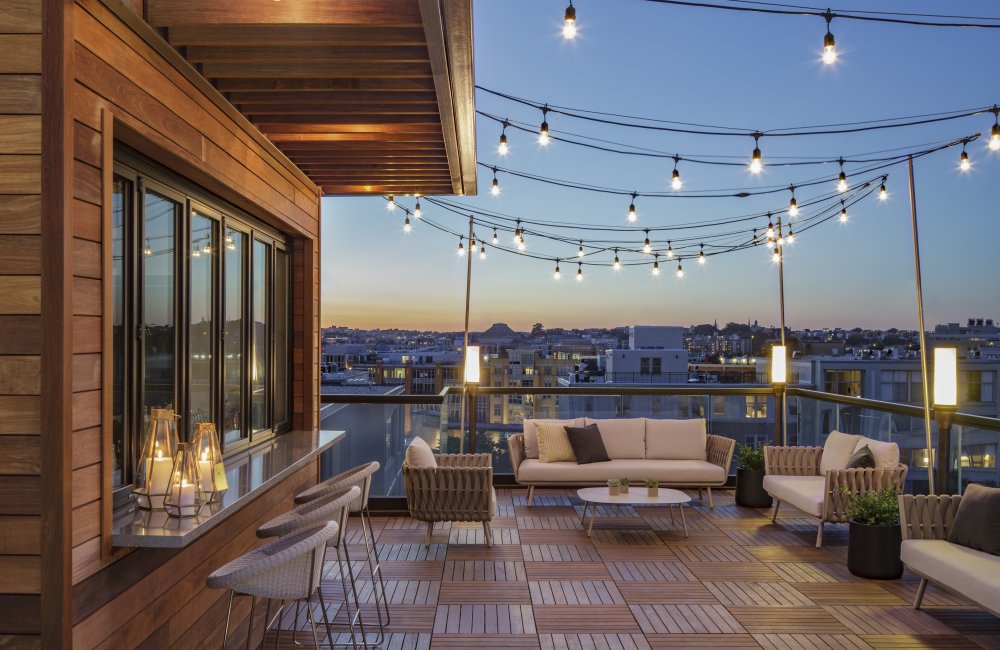 The roofdeck of Mason & Rook in D.C. gives off a very L.A. vibe.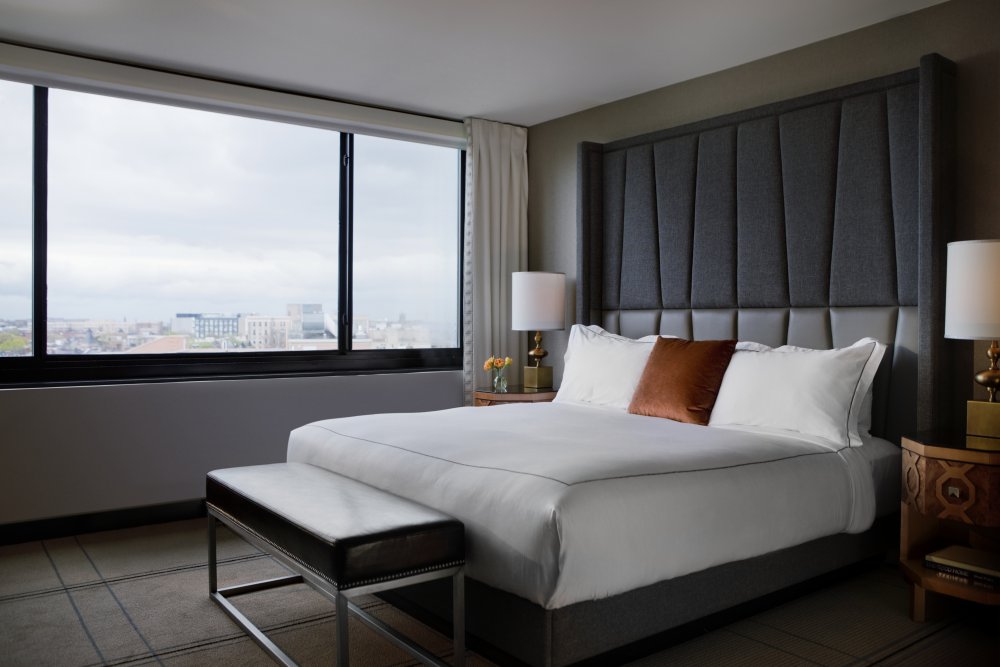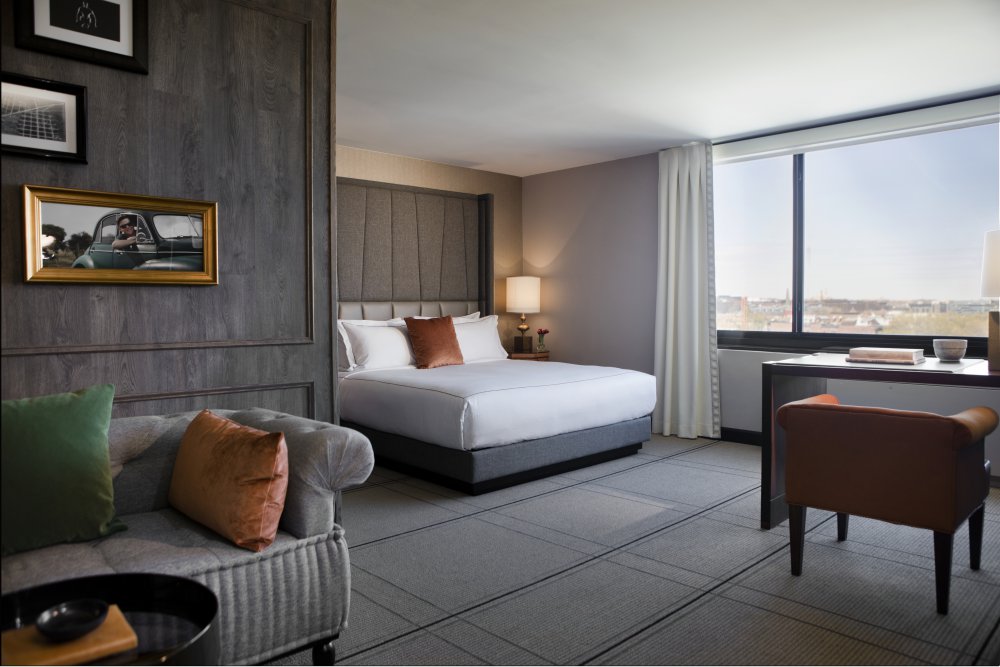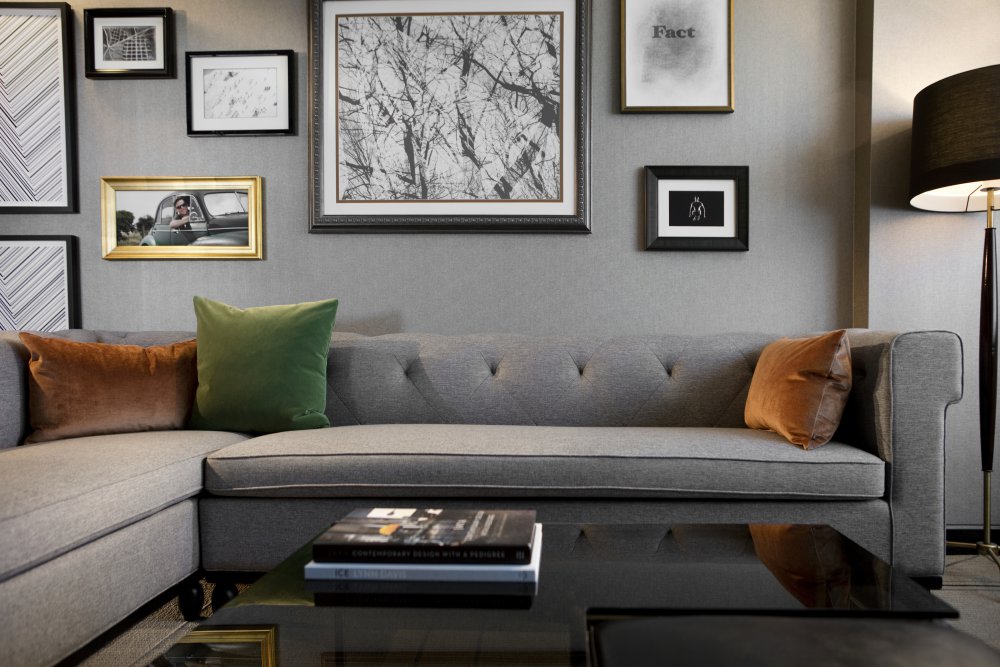 I somehow didn't snap my own pics of our guestroom during my visit and I really regret it. I don't think these hotel pics really do the rooms justice. The oversized gray headboards give the space a very cozy feel thanks in part to the wool felt material paired with leather. A gallery wall of art is featured in each room, making the space feel so much more personal. The gray-on-gray scheme works beautifully, giving the rooms a masculine, sophisticated point-of-view. They were designed to feel like a friend's coveted urban apartment.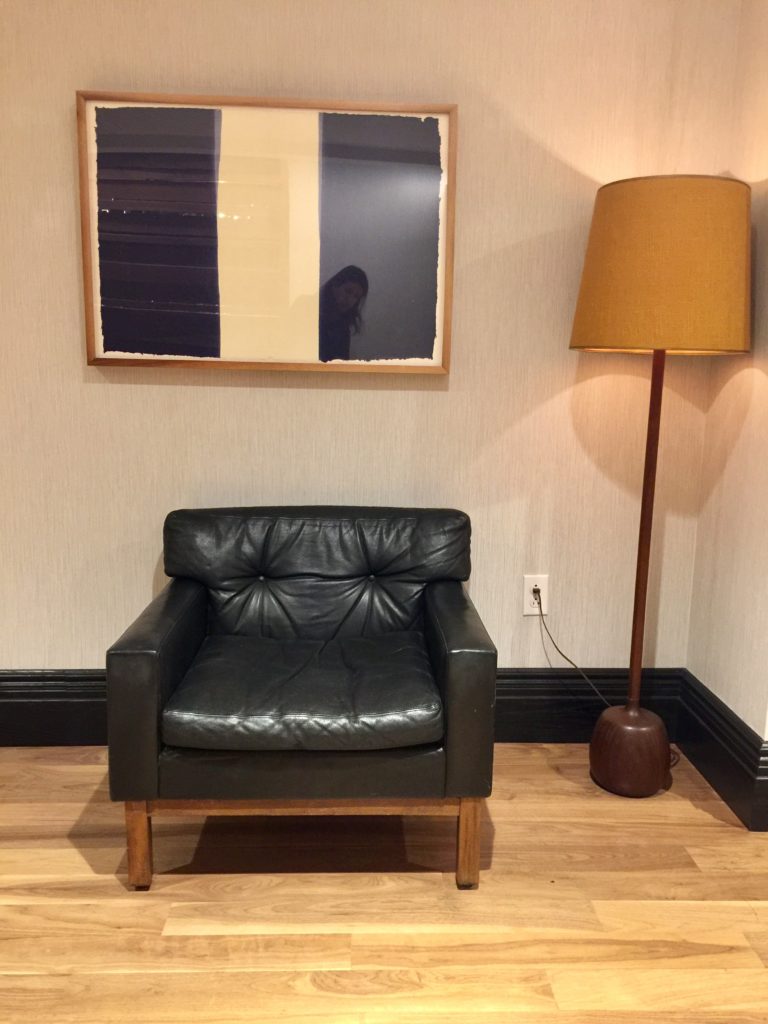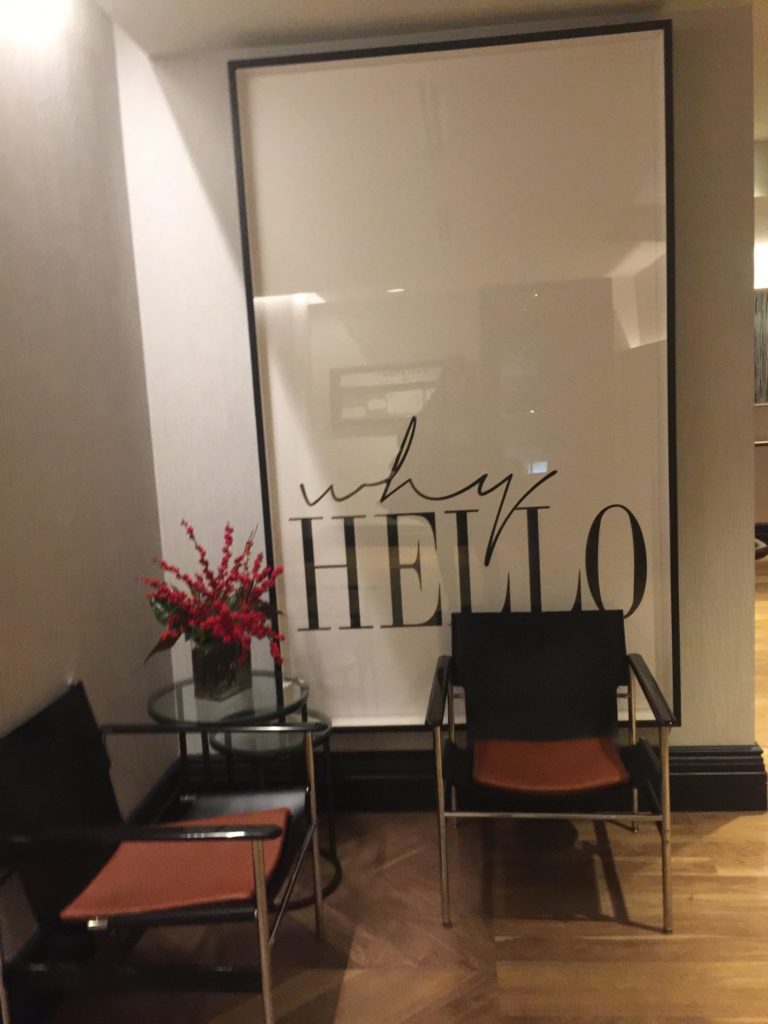 There are lots of moments like this in the public spaces–vintage furniture paired with fun art with witty phrases. It creates this decidedly unstuffy vibe, unlike like so many of D.C.'s mainstay hotels.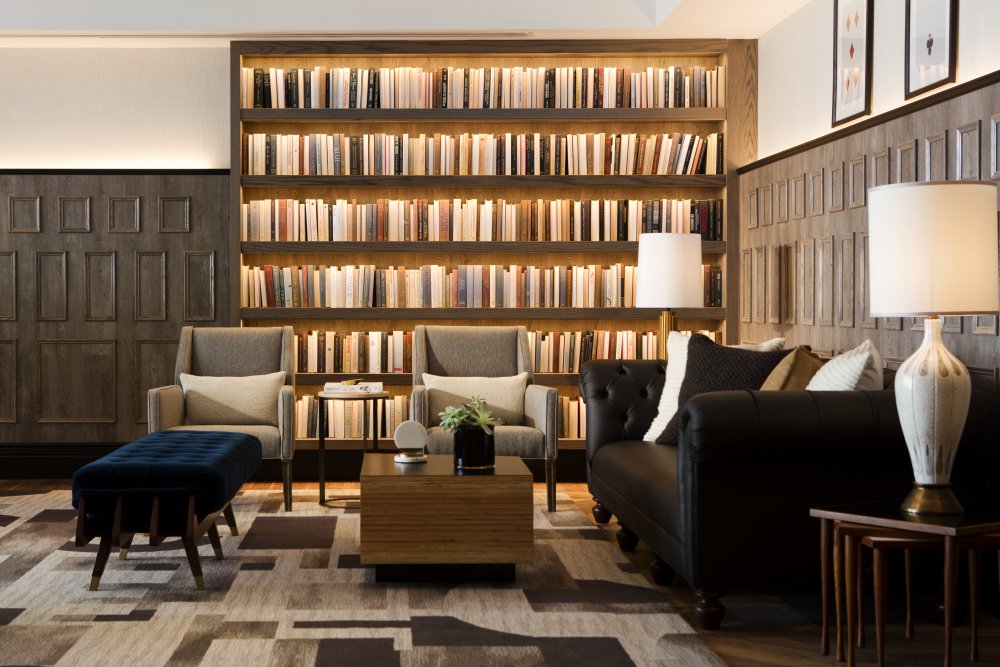 Backlit bookshelf steals the show in the lobby.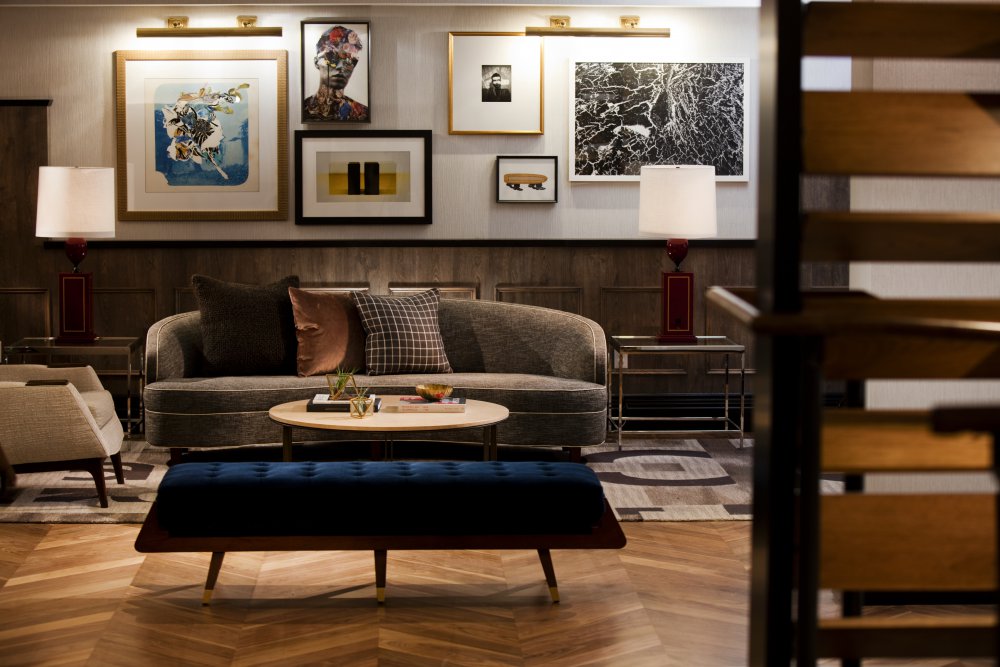 I said this earlier, but the art collection makes the hotel feel way more personal. Especially with lots of gallery style displays. To create your own gallery walls you could frame pages from art books, your kids art, or flea market finds. One King's Lane and Serena & Lily both have fantastic original paintings and drawings, many of them framed if you want an easy, chic source.