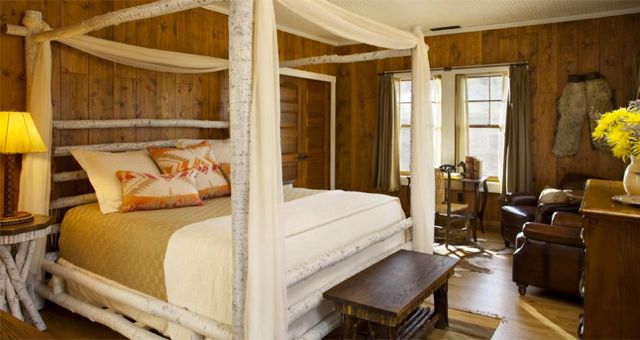 When I was looking at gorgeous pictures of the luxe Ranch at Rock Creek in Montana, I came across this spectacular birch canopy bed. Handmade in Wisconsin by La Lune , it beautifully brings the outdoors in. I think the bed would be amazing in an unexpected setting, a city apartment perhaps. This reminded me of a similar bed that was recently featured in Elle Decor, show below.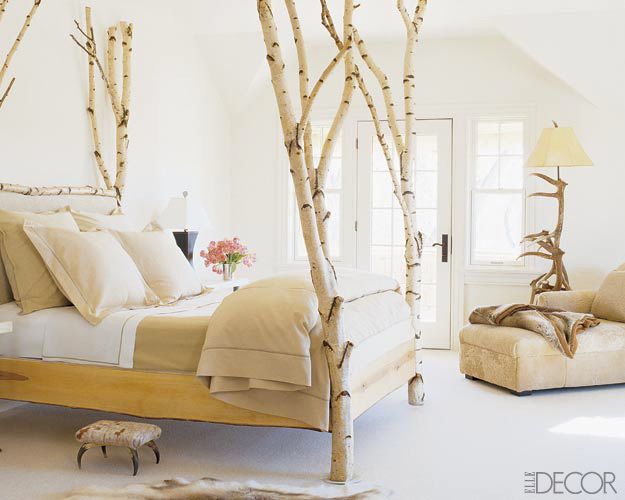 This showstopping birch bed is from Montana-based furniture designer Diane Cole Ross. It feels a bit more untamed than the La Lune bed. There is a real connection here with the trees themselves, the branches look as if they've just been gathered from the forest. Shown against the white and cream backdrop, the bedroom is magical.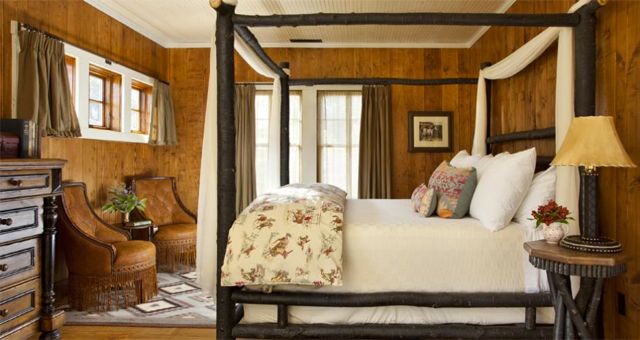 Here's another version of the La Lune bed in one of the Ranch at Rock Creek's lovely cabins.   I like how the resort's rooms are obviously Western in theme, but they feel fresh and current, not hokey.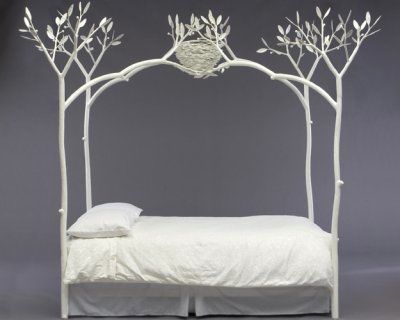 If you like the look of tree inspired beds, here's a version that reminds me of a fairy tale bed from Shawn Lovell Metalworks . It's the bed I would imagine Little Red Riding Hood sleeping in (without the wolf of course).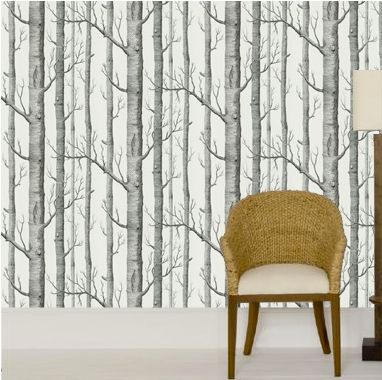 Birch is a big trend in design these days. This Cole & Son wallpaper has been everywhere lately.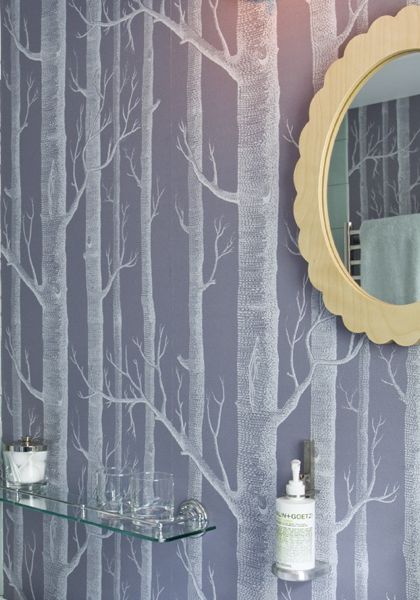 You may remember the Cole & Son paper from c/o The Maidstone in East Hampton.  It is terrific as shown here in a powder room, but there could be something romantic about wallpapering a bedroom in it too. Cool for closets or even a kitchen…..Many possibilities!