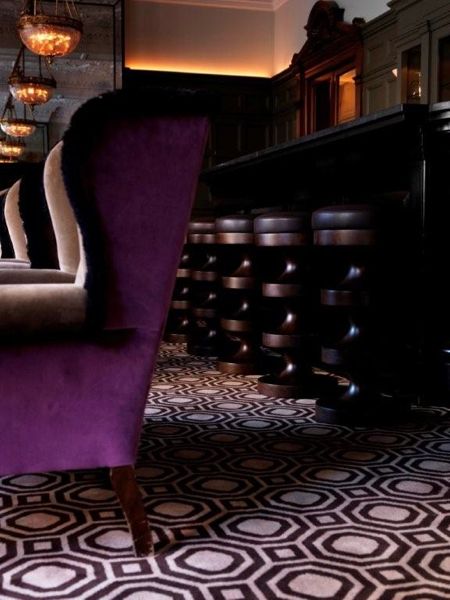 Once a week I will be bringing you clever design ideas from hotels that you can recreate at home, and I wanted to launch with a very cool chair makeover from The Connaught Hotel in London.
The Connaught has just completed a multimillion dollar makeover that turned this posh and clubby c. 1897 hotel into one of the most glamorous hotels in the world. For the redesign of the public spaces, they relied on several brilliant designers including  Stephen Sills, David Collins, and India Mahdavi, and the results are breathtaking.
In the hotel's Coburg Bar, French superstar designer India Mahdavi managed the tightrope act of tweaking tradition by adding contemporary elements that still conjure up the clubby and masculine vibe the bar was known for. For starters the bold, graphic carpet from Tai Ping sets the tone. Mahdavi's own orange leather button stools add pops of bright color against painted slate gray walls, while the Julian Opie portraits are a hip take on classic cameos.
One of my favorite aspects of the design are the fringed wing chairs. Thanks to a complete design overhaul of the hotel, the wing chairs (which had formerly been in the guest rooms) needed a new home. Mahdavi salvaged them with rich cotton velvet upholstery in gray, orange, and purple.  To give each piece some extra pow, Mahdavi added thick black fringe along the edges.
It's a great solution for the classic wing chair. How many of you have inherited wing chairs from your family, or found them in thrift stores, and wondered how to make them look modern?  If you think the black fringe looks too heavy you could try matching the fringe to your fabric hue. Another take would be to try a big graphic print for the chair with the fringe in a color from the fabric.
So many possibilities!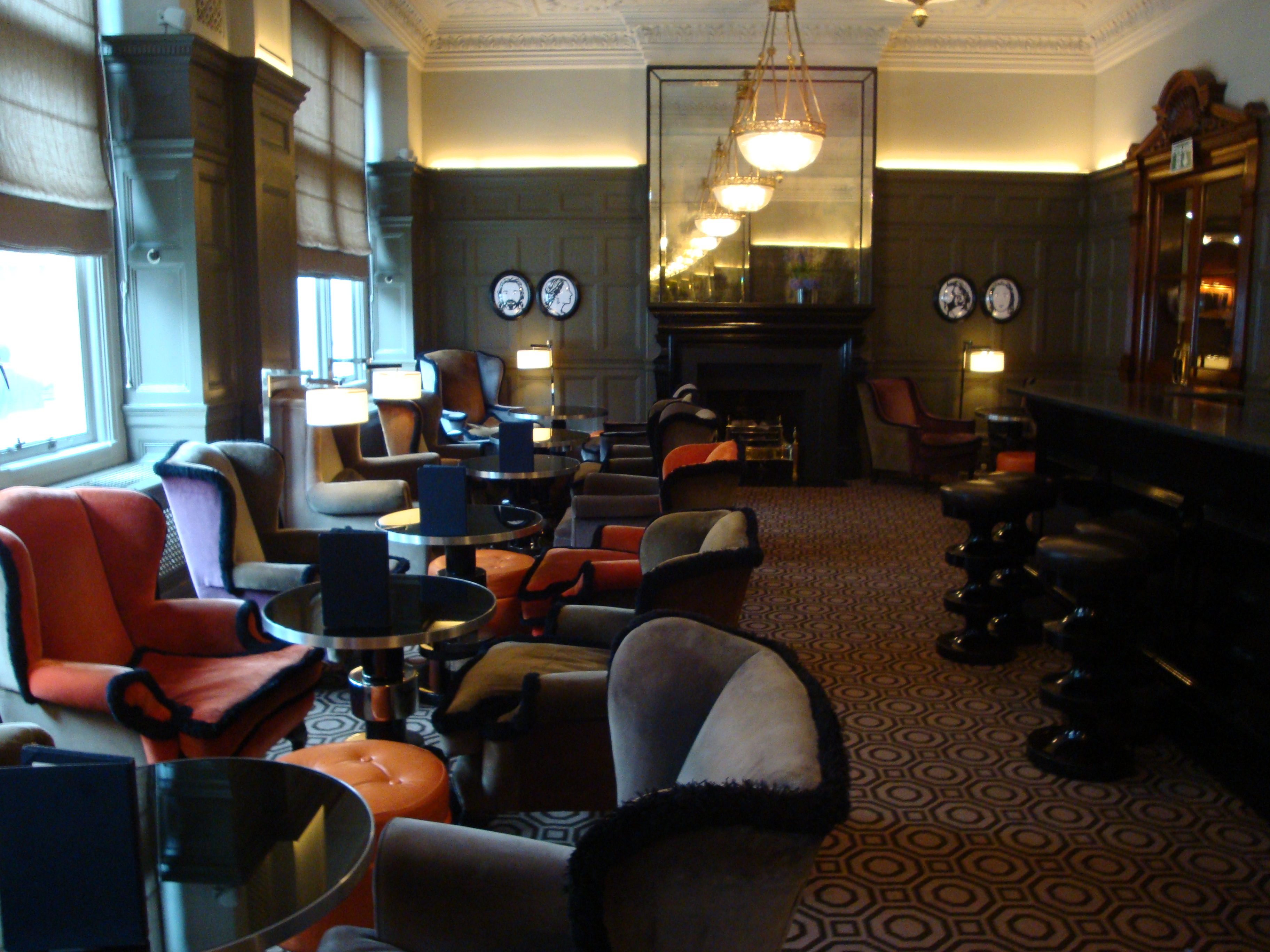 Images courtesy of The Connaught Hotel, Ashley Cole, and Betsy Limpenny