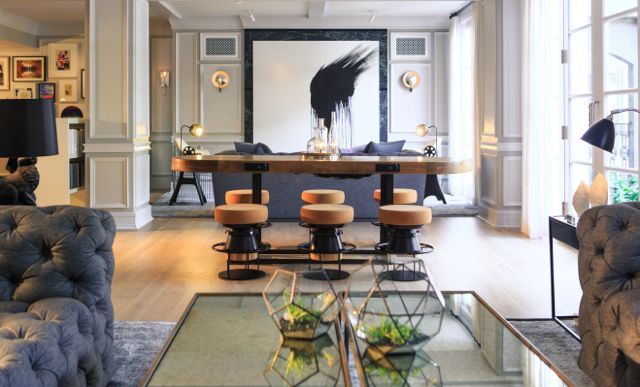 I just wrote a piece for Yahoo Travel on the Hottest New Hotels. Included was the new Kimpton Hotel in Savannah, Georgia, The Brice. Set in the heart of Savannah's historic district, the c. 1860  landmark building was once a horse livery. The hotel is filled with vintage finds from local shops, one-of-a-kind art, and a hotel library stocked with design tomes and pulp fiction. Love that the male staff wears seersucker suits. Rooms start at under $200 a night. See pics–and a few sources–below.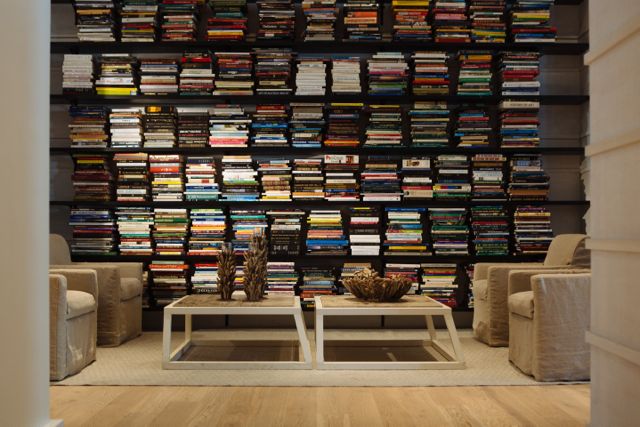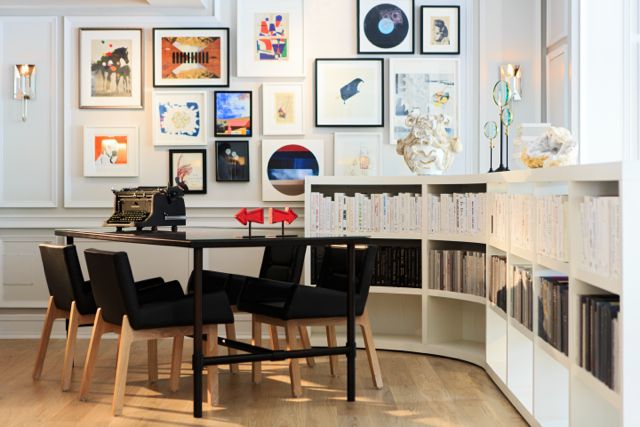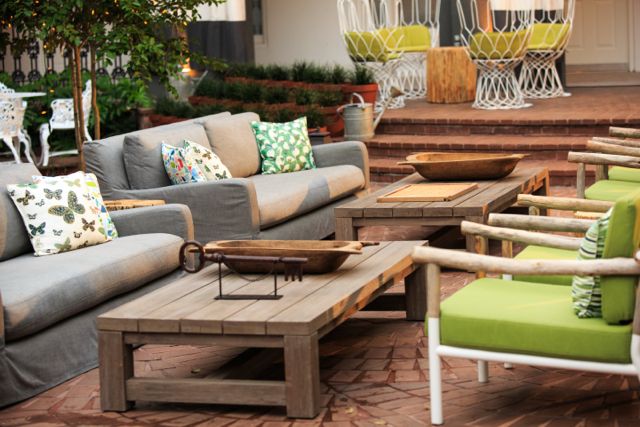 If you like the pillows in the courtyard, they are Lulu DK's Dancers & Dreamers.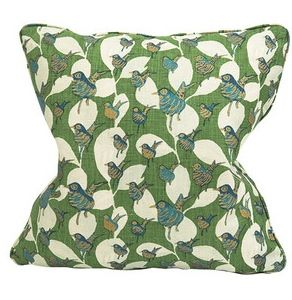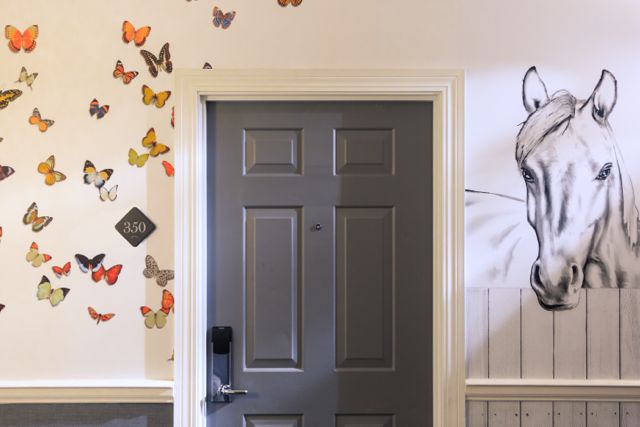 I love what they've done with Lulu DK's Butterfly Decals in the hallways.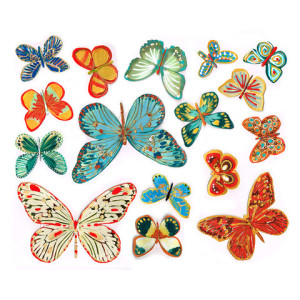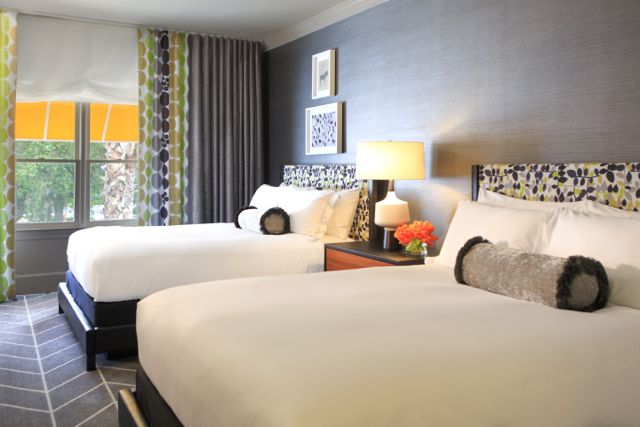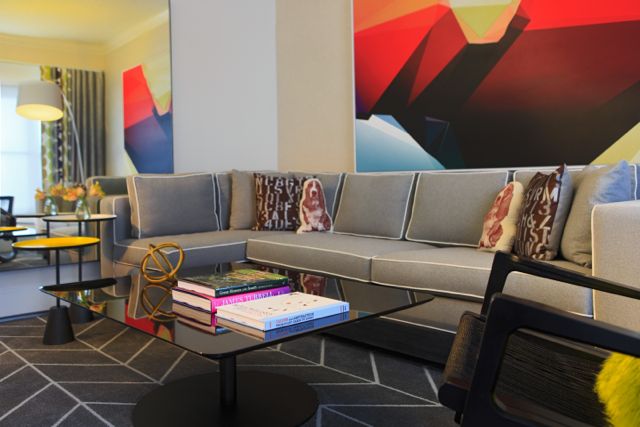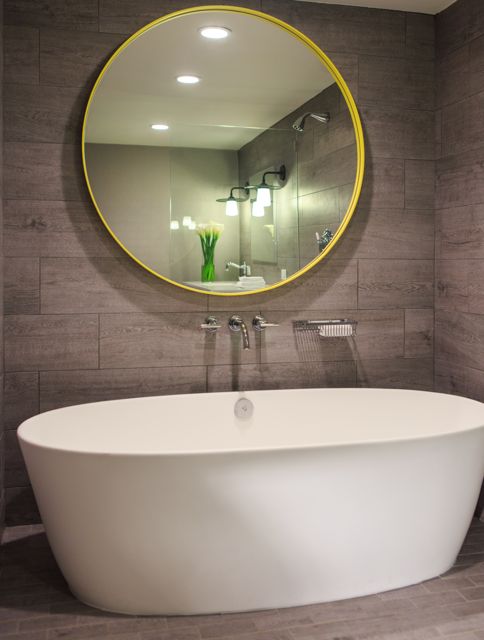 This mirror makes the bathroom so much more fun–it keeps the space from being too serious.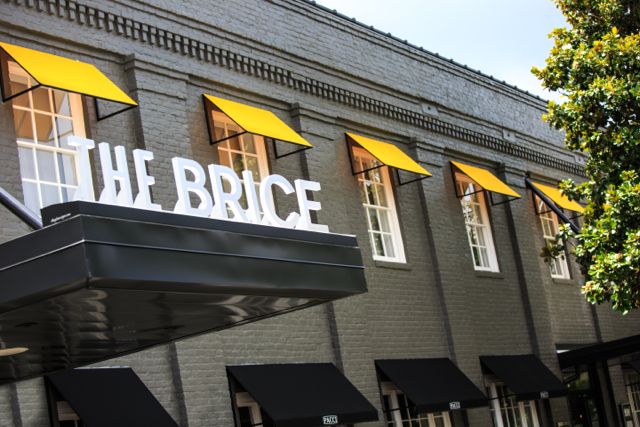 All images courtesy of The Brice Hotel