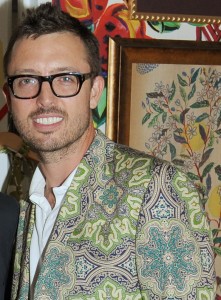 As the Global Lifestyle Editor of Delta Sky magazine, Jason Oliver Nixon scours the world for the coolest places to stay. And since Jason also moonlights as an interior designer and partner in John Loecke Inc., I knew he would be the perfect person to ask to for a great design hotel. Not one to disappoint, Jason selected the fashionably cozy  Haymarket Hotel in London. Part of the Firmdale boutique hotel chain that includes Manhattan's Crosby Street Hotel that I wrote about a few weeks back, The Haymarket exhibits designer Kit Kemp's quirky, colorful style in full bloom.
Read on for pics of the hotel and my Q&A with Jason:

Hotel Chic: What is your favorite hotel in terms of design?
Jason Nixon: Hoteliers Tim and Kit Kemp have crafted pure magic with their Firmdale Hotels. Each property overflows with visual wows that leave me swooning. I am particularly smitten with The Haymarket Hotel smack in the center of London.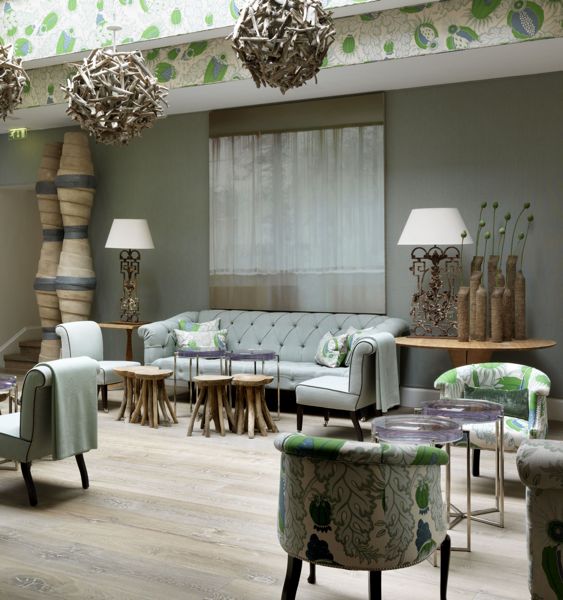 HC: What do you like best about The Haymarket's overall design scheme?
JN: I love the comfort, the bespoke design and the frisky use of color. There is nothing cookie-cutter here whatsoever.
HC: What aspects of the hotel's design might inspire you in a design project?
JN: Everything about the hotel is chic, from the punches of pinks, to the relaxed elegance and eclectic touches and wonderfully curated artwork. It's what the perfect home should be.
HC: What is your favorite space at The Haymarket?
JN: I love the Shooting Gallery, this banquet and private events space is massive in size and breathtaking in its sheer exuberance. The room is completely wrapped in acres of de Gournay wallpaper and dripping with silk-wrapped chandeliers. Tack on the curious Nubian figures who march across the walls, and the skylights overhead, and the entire experience is heaven.
HC: How do you envision using the room?
JN: I'd love to have a dinner for 30 of my nearest and dearest, all sitting round a long table with gobs of wine and  disco-dancing after.