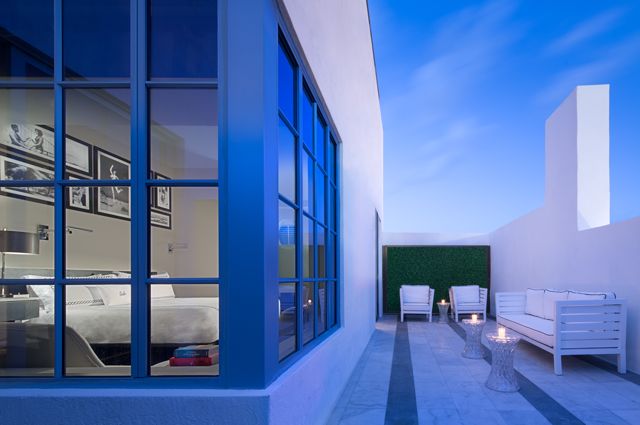 When I was in Miami checking out groovy new hotels for Refinery29, I completely fell in love with The Gale and its glamorous 1940s inspired design.  With only 87-rooms The Gale has a more grown-up, intimate feel than the ultra-sceney beachfront properties, but don't let the smaller space fool you, the hotel offers everything you need for an amazing weekend.
Want to park it on the beach all day? It's right across the street. You also have access to the beachfront lounge chairs at sister hotel The Shelbourne.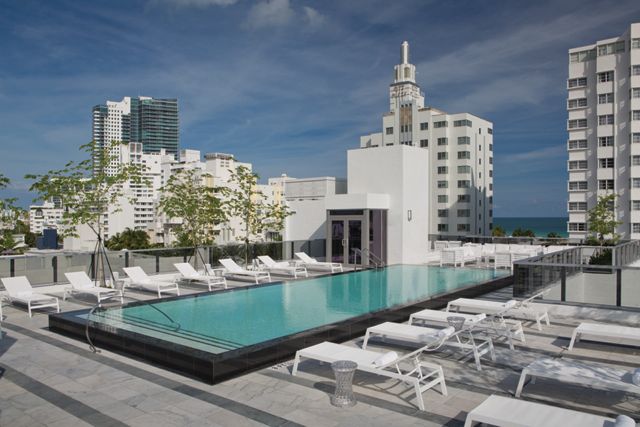 Prefer to be poolside? Head on up to the rooftop pool. The day I went it was cloudy and cold, but you can tell from my snap above what a fun space it is.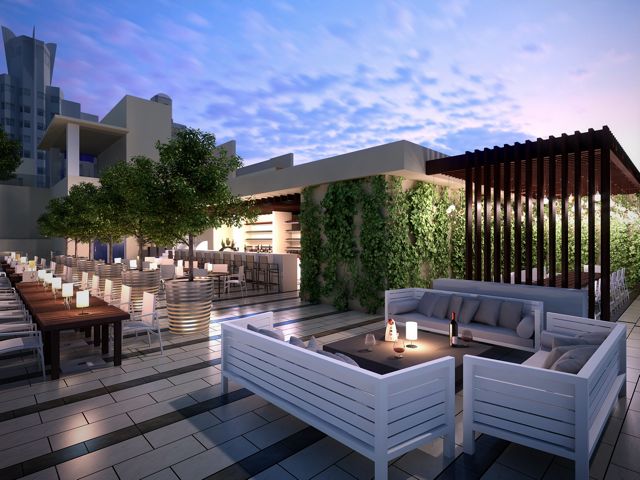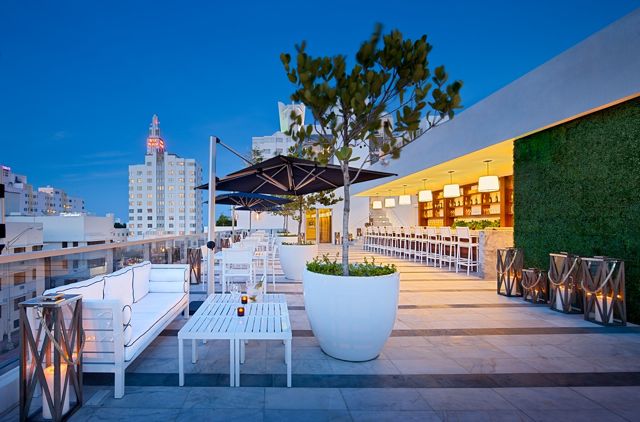 Want to eat outside? Just down the steps from the pool you'll find The Gale's very cute outdoor restaurant and bar. They happen to make a killer caipirinha.
Want to eat at a hot restaurant? Dolce is their glamorous Italian hotspot.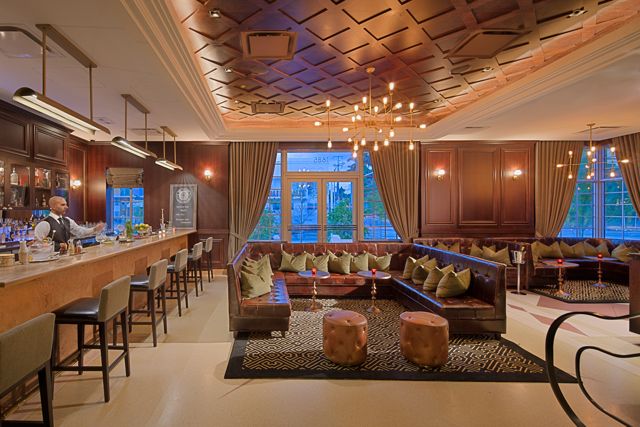 Want to grab a cocktail? The Regent Cocktail Club with its leather banquettes and classic cocktail menu is a nice change of pace from the beachy chic bars elsewhere. Want to go dancing but avoid all of the lines and headaches at the bigger clubs?  Head downstairs to the Rec Room, their nightclub inspired by a 1970s basement complete with copies of Saturday Night Fever and vintage Donna Summer vinyls. It is my favorite late night spot in South Beach.
Want to stay at a chic hotel? I love the glamorous 1940s-inspired design from the rooms to the lobby. The design is really what sets it apart from the other hotels in Miami. It's classic and sophisticated with tailored furniture, wood paneled walls and retro touches everywhere like vintage black and white photos in the guest rooms and the hallways.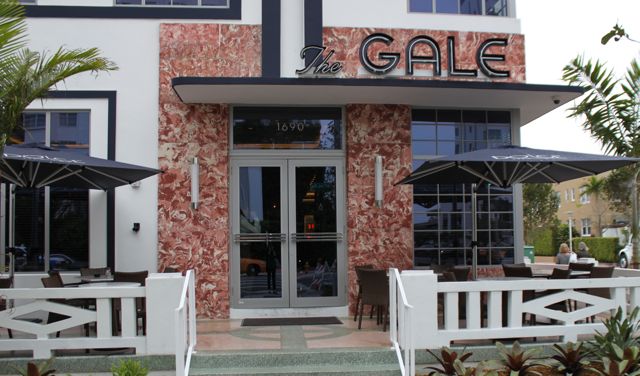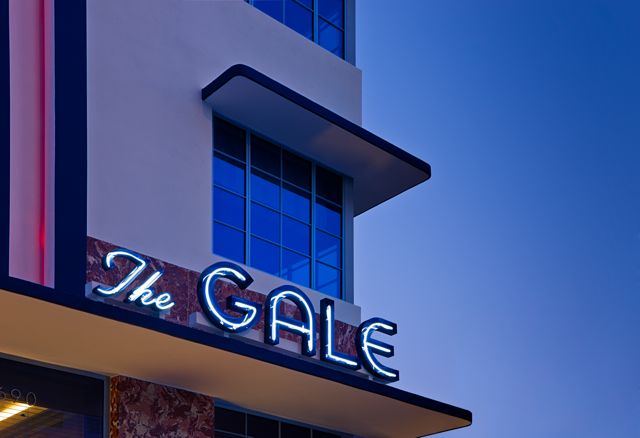 Photos Courtesy of The Gale South Beach and Sara Bliss for Hotel Chic