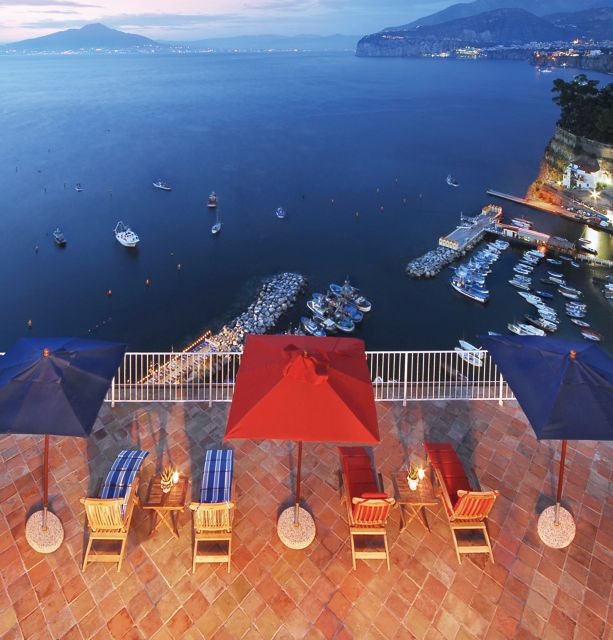 Perched on a cliffside in Sorrento, La Minervetta is a family run 12-room boutique hotel with spectacular views and a lively design. Designed by one of the owners, Marco DeLuca, the rooms boast bold hues, chic bathrooms, and views that would be a dream to wake up to. Lots of design ideas to crib here. Read on for pics and ideas: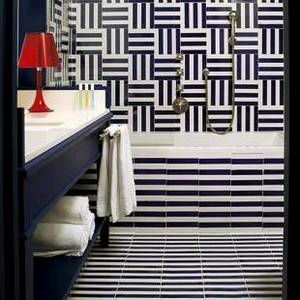 Sassy Stripes: Surprisingly simple, striped tiles are lined up on the floor and up the side of the tub. Along the wall, tiles alternate between vertical and horizontal for a very cool graphic punch. This would be a very easy look to recreate and the color options are endless. I love the crispness of blue and white with the pop of red from the lamp. All the tiles were designed by Marco and manufactured by Ceramica Vietri Scotto.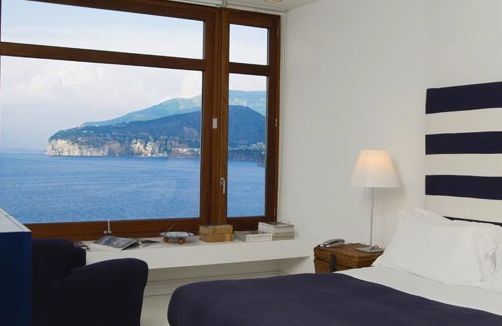 LINKING THE DESIGN OF THE BEDROOM TO THE BATH: For continuity, each of the rooms features bathrooms that echo the color scheme of the bedroom. It's a design trick that creates a seamless visual flow that expands the perception of a small space. For those of you in studio or 1-bedroom apartments, it's a clever design trick . Here wide blue and white stripes on an oversized headboard create a strong focal point for the room.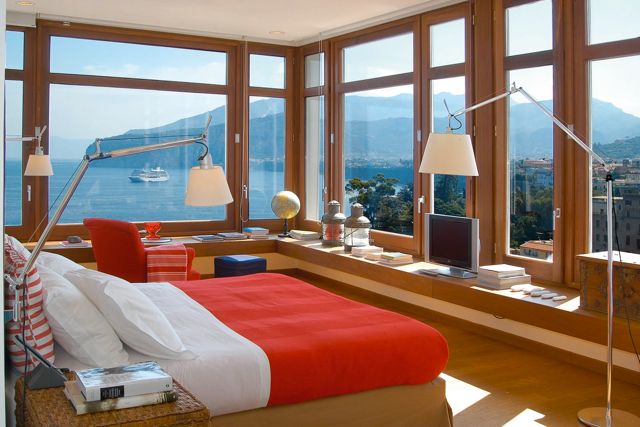 Ravishing Red: This corner room boasts sweeping views of the Bay of Naples with an abundance of windows. While the views are the star here, I love that they didn't play it safe with an understated color scheme. Instead they went a more daring choice of red as the main accent color. Red always provides drama, and done in a tailored streamlined as it is here, it's just perfect.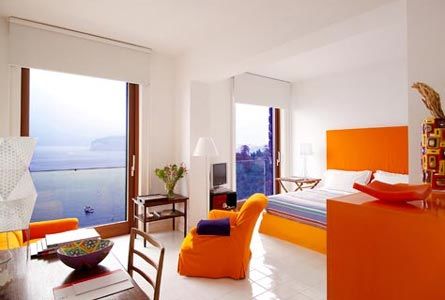 WHITE FLOORS:  This space is a good example of how white floors put a spotlight on furniture. While the orange would stand out against any type of floor, the hue has an extra jolt against the white backdrop. If you have colors or furniture you want to show off, painting floors white will instantly update the space. PS-I've been told this room has been redesigned.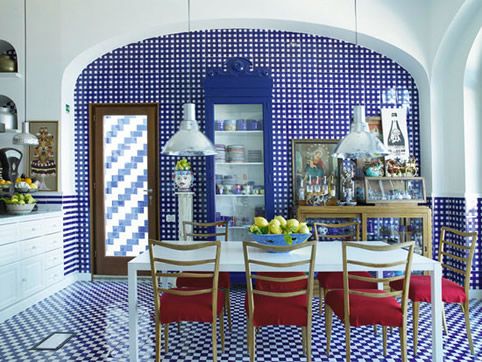 TERRIFIC TILE: La Minervetta only serves breakfast, but the kitchen and dining room are open to all guests. Like many seaside spaces in Italy, the room boasts beautiful floor tiles. However, I love that they extended a slightly smaller version of the tiles up the wall so that the kitchen is cocooned in crisp color and pattern. With a simple white table, vintage red chairs, and stainless pendants, the room has a cozy, retro feel.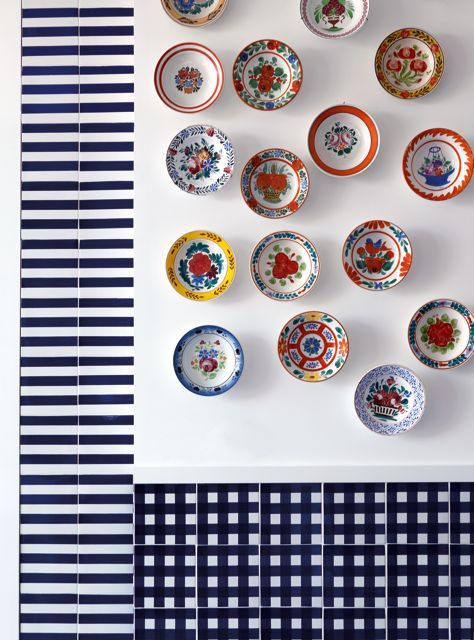 PLATES AS ART: A graphic arrangement of colorful, Italian ceramics is a chic, and inexpensive art display. It's a reminder to be creative about what you hang on your walls, finding art could be as easy as looking through your kitchen cabinets.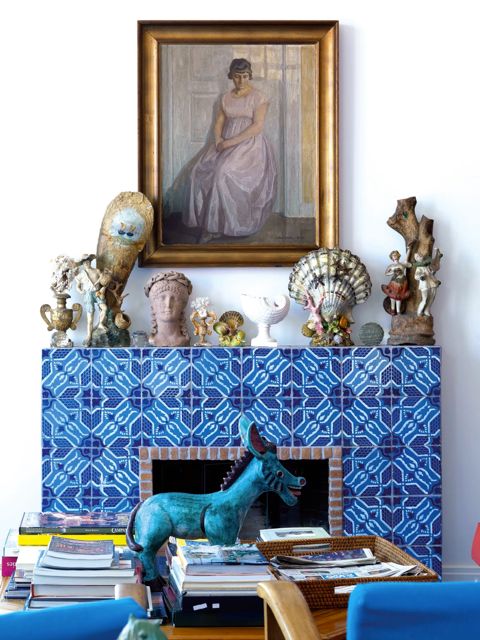 TILE FIREPLACE: For whatever reason, I feel like you don't see tile fireplace surrounds very often in The States, but I love the look. It provides such a cheery focal point for a room.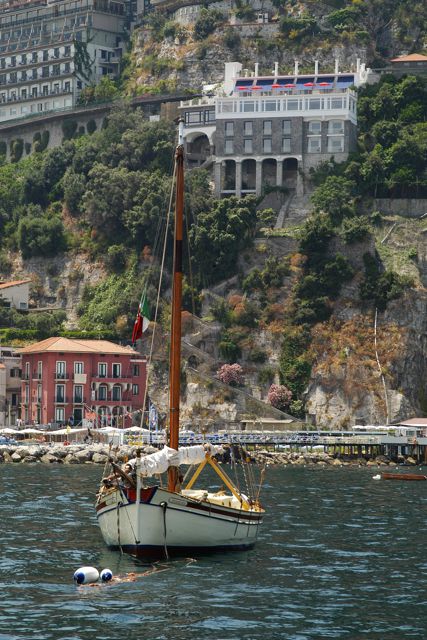 The red umbrellas on the terrace of the hotel look like a dreamy place to spend the afternoon. A little prosecco, great views, la dolce vita, what could be better?