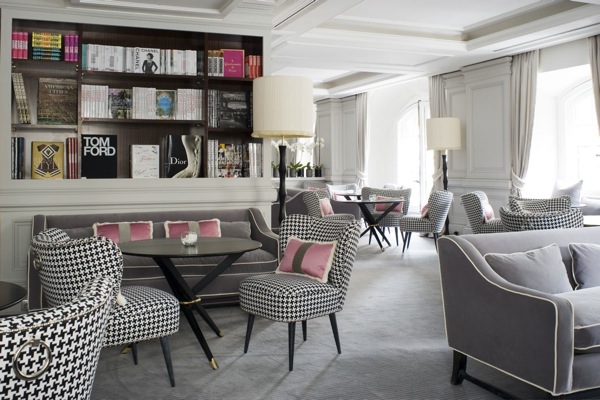 After falling in love with the brilliant design of Italy's Continentale hotel, and Germany's romantic Heidelberg Suites, I went in search of additional projects by the talented interior designer Michele Bonan. The Italian designer is a master at unpretentious glamour, pairing crisp color schemes with stylish, yet comfortable furniture, as he did at the 1 Place Vendome restaurant in Paris.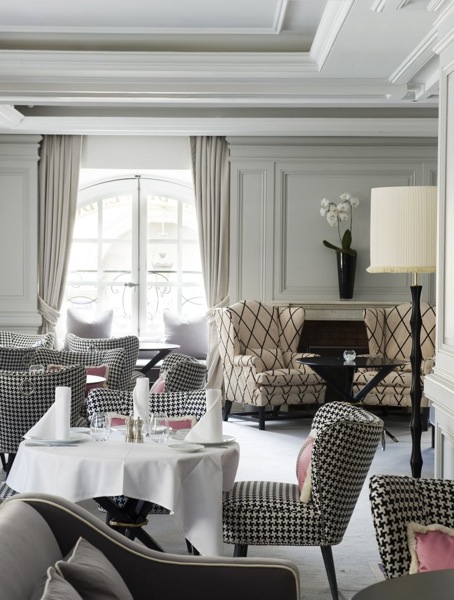 1 Place Vendome is located on the 1st floor of the Hotel de Vendome, a 29-room boutique hotel located in a breathtaking c.1723 mansion. The hotel is located in the elegant 1st arrondissement (and around the corner from The Ritz). Bonan's inspiration for the design of the restaurant was French fashion and Parisian allure–something he captures perfectly.  Grey silk velvet sofas, houndstooth chairs, and silver silk curtains, provide an elegant backdrop, while pink satin pillows add fun pops of color. The sophisticated color scheme of grey, black, white, and pink, would be perfect for a city apartment, don't you think?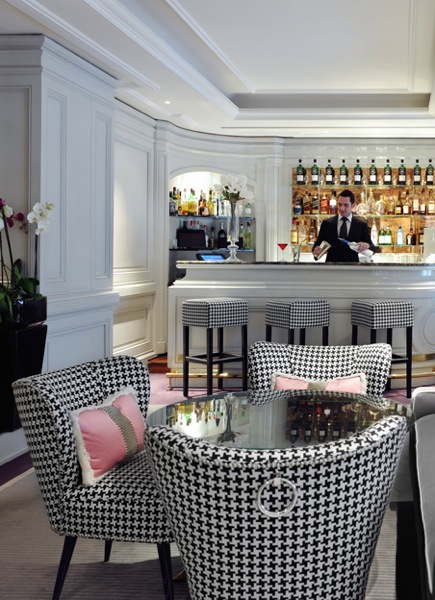 The restaurant offers a seasonal menu of locavore cuisine. One of their specialty drinks is the St. Honore, which is Champagne, Strawberries, and Basil….yum. I love how comfortable and beckoning all the furniture is, it is a place you would want to spend hours with friends, or even poring over some of the fashion and design books they offer for sale.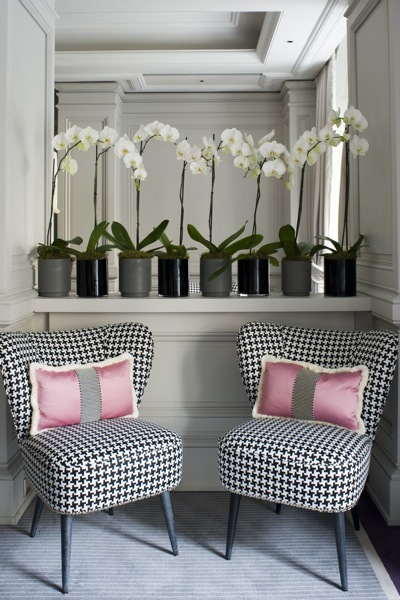 The fabrics are all from Italian textile designers, Dedar. Bonan designed these cute silver studded houndstooth chairs, along with all the furniture and lamps.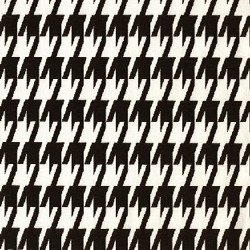 If you like the look, I found this inexpensive large houndstooth print at Texas Susannie's.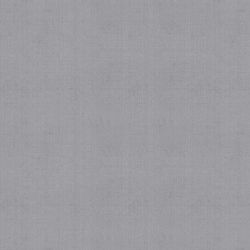 Here's a grey silk for curtains, Titan Pewters from Calico Corners.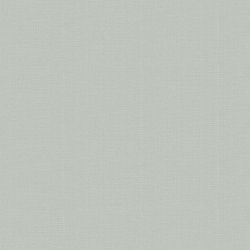 Calico Corners Cole Ice is a cotton velvet similar to the one used on the sofas.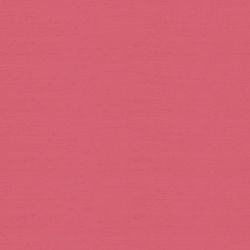 And finally a jolt of pink for fun.