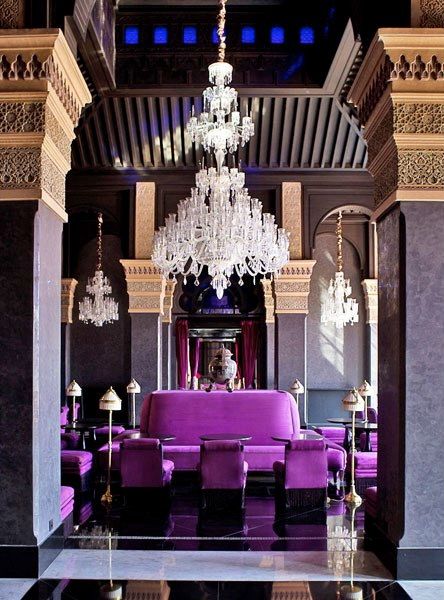 The wind is howling outside my window right now and through a wall of rain, I am watching the East River creep higher and higher! The view is grey, grey, and more grey, so I thought it would be a good day to get lost in the color and pattern of the striking Selman in Marrakech. The newest masterpiece hotel is the vision of incredibly talented Jacques Garcia, who also designed the amazing La Mamounia. The 61-room hotel is on 15 acres right outside the city walls and boasts a 13,000 foot Moorish spa and a stable of Arabian horses. While La Mamounia is an ode to grand, over-the-top Moroccan design and craftsmanship, the Selman feels more current with lots of ideas that could be translated to real life. Read on for design inspiration from the Selman.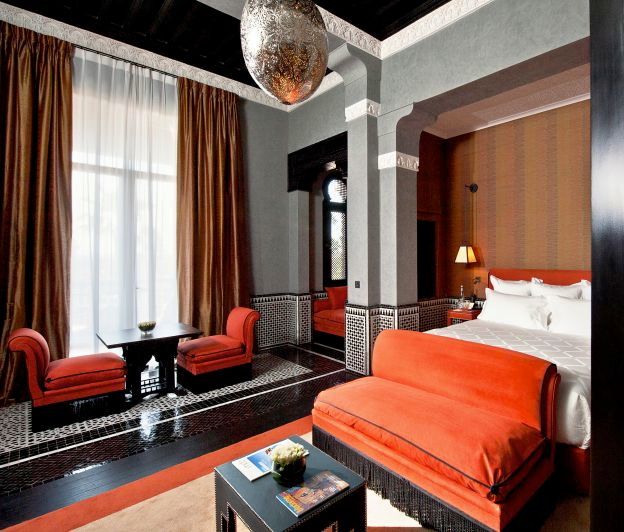 A Jolt of Orange Revs Up a Room: Orange velvet upholstery is all it takes to make this suite stand out. I love the crisp combo of the orange velvet headboard with a plush orange sofa and white bedding. With soft grey walls, it is a great palette for a sophisticated bedroom that doesn't take itself too seriously.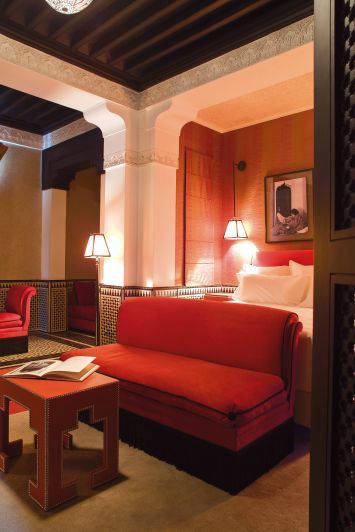 Sleeping nooks: There is something instantly cozy about placing a bed in a nook, especially when it is highlighted with color and cool lighting. Coral wallpaper  and lighting enhances the cozy vibe here. Studded orange coffee tables in front of the sofa maximizes the small space.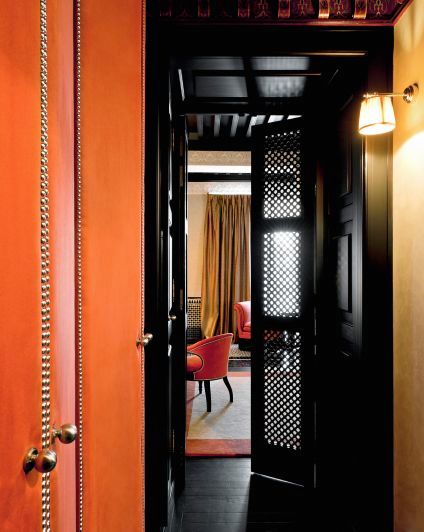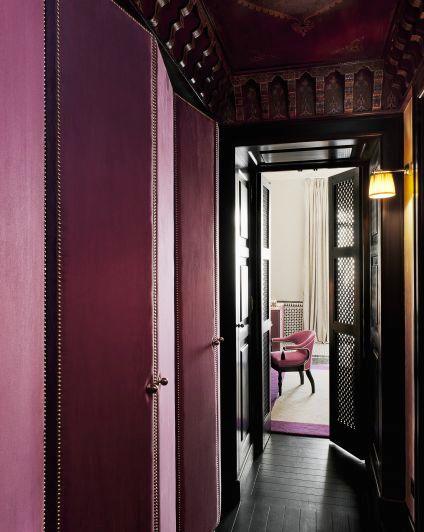 UPHOLSTERED DOORS: So glamorous. This would be a great idea for a hallway, a bedroom with lots of closet doors, or a dressing room. These doors look like they are upholstered in studded solid suede, but you could also do this in a pattern for a playroom.  I've seen Miles Redd do versions of this with green studded lacquered doors in a hallway, or upholstered zebra studded doors in his own house.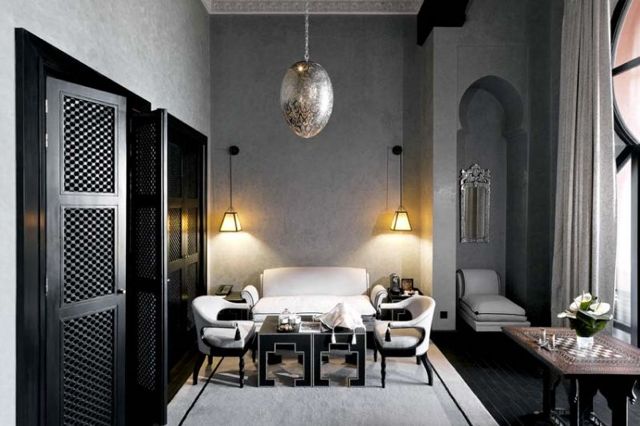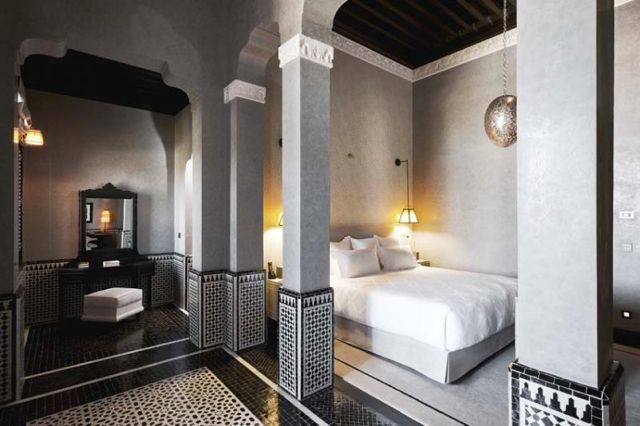 Multiple Shades of Grey: I love how unexpected this is. Moroccan design is so much about color that keeping this room, black, white, and grey feels really original. The intricate tiled floors and columns with carved doors still retain that Moroccan flair, while the color palette gives the room its elegant edge.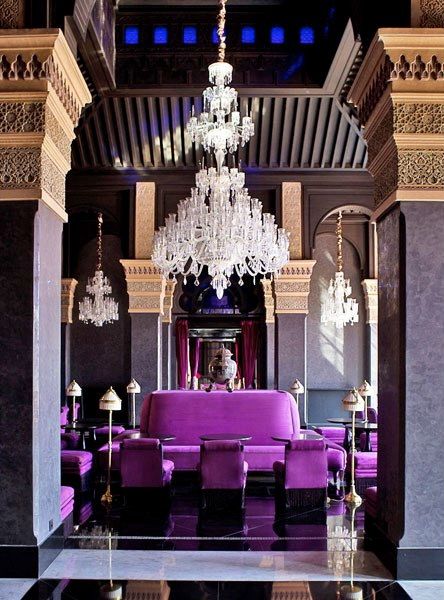 Purple Glam: If you have a dark living room, take your color cues from the lobby of the Selman. Vibrant purple velvet sofas paired with lavender walls and ivory trim would enhance and play off of a darker space making it feel moody and sexy.
All photos courtesy Selman. Stay dry and safe today!